A fruity, flavorful, and festive salsa that is easy, make ahead, and multi purpose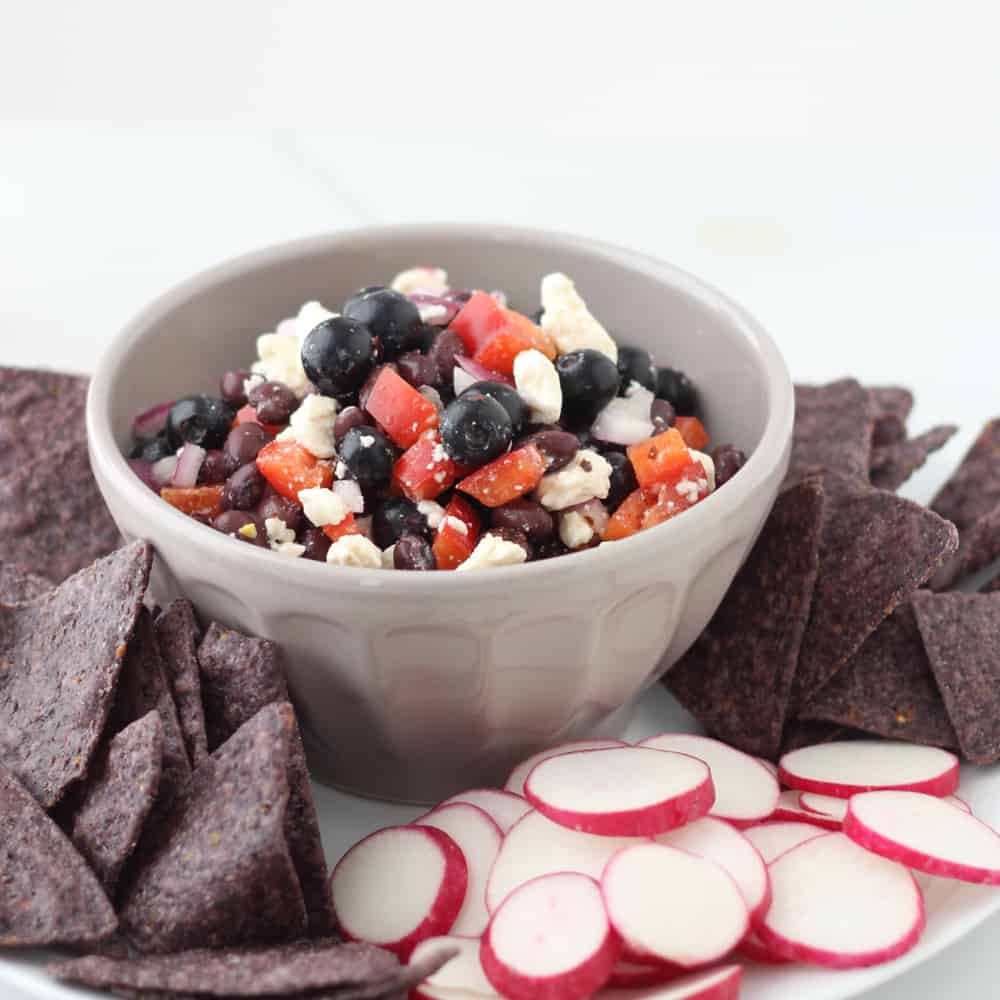 I have a sincere love for holidays and festive food.
I am willing to celebrate anything with food, so with Independence Day coming up this weekend, I am jumping all over the red, white, and blue themed dishes.
I've made some favorites in the past that seemed like they'd be hard to top (like Independence Day Sangria, Fruit Flag, and Red White & Blue Salad), but having a salsa that can be an appetizer or used as a topping for main dishes is pretty hard to beat.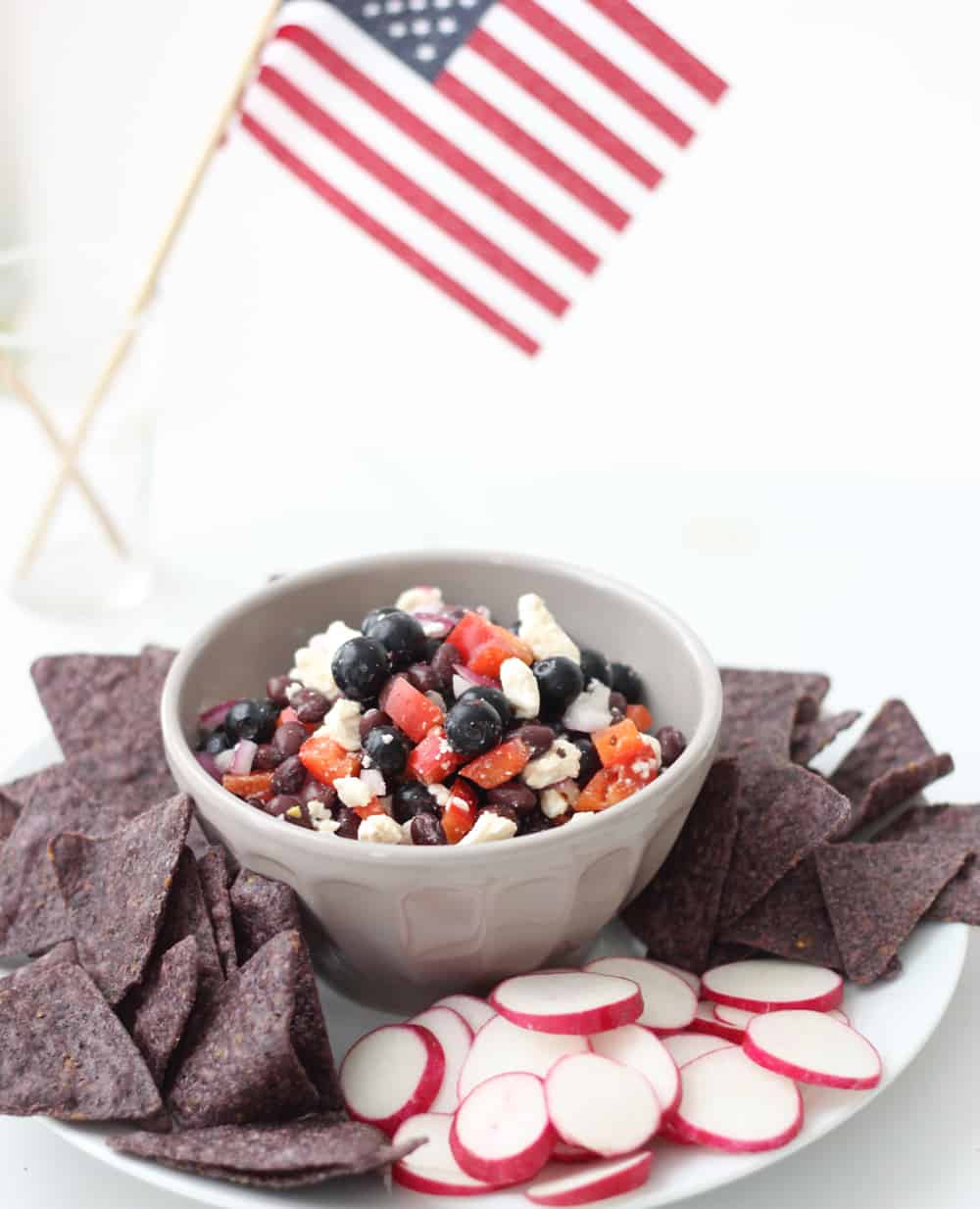 This salsa has red bell peppers & red onions, blueberries, and feta for the festive look. Then I added some black beans in there for protein and extra flavor.
It's also a great make ahead appetizer and keeps well for days. I have been using it all week as a snack, as a scrambled egg topper, and to add flavor to my pan-fried chicken breast.
Lots of fresh summer produce is packed into this salsa; then add some cheese & beans for protein plus lemon juice to tie all the flavors together.
You'll need just a few ingredients to make this happen -- a pint of blueberries, a red bell pepper and red onion, 4 ounces feta cheese, a few lemons, and a can of black beans.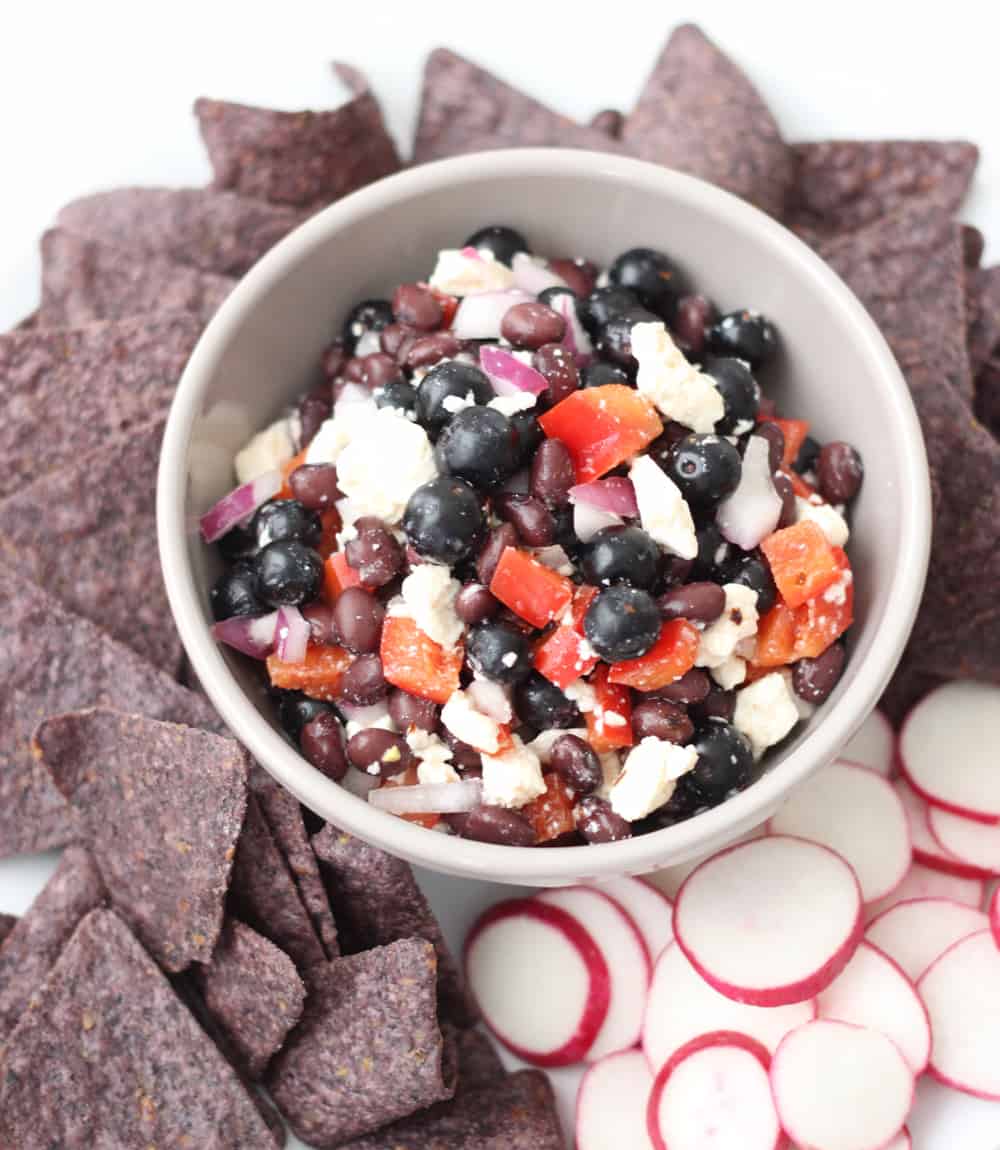 I have this issue where I am incapable of not eating at least a few handfuls of blueberries every time I have them, so you only use 1.5 cups (there are about 2 cups in a pint). I just can't help myself; blueberries are the best and they're only the best for a short period of time so I try to live it up!
Basically, I get as excited about berries in the summer as I get excited about festive foods.
Combining the two brings out sheer joy in my opinion.
Then throw in the fact that this salsa is multipurpose and a great make ahead option, and you have a total winner! Enjoy 🙂
**Check out this recipe for the 4th of July Salsa on my friend Kara's blog, The Foodie Dietitian**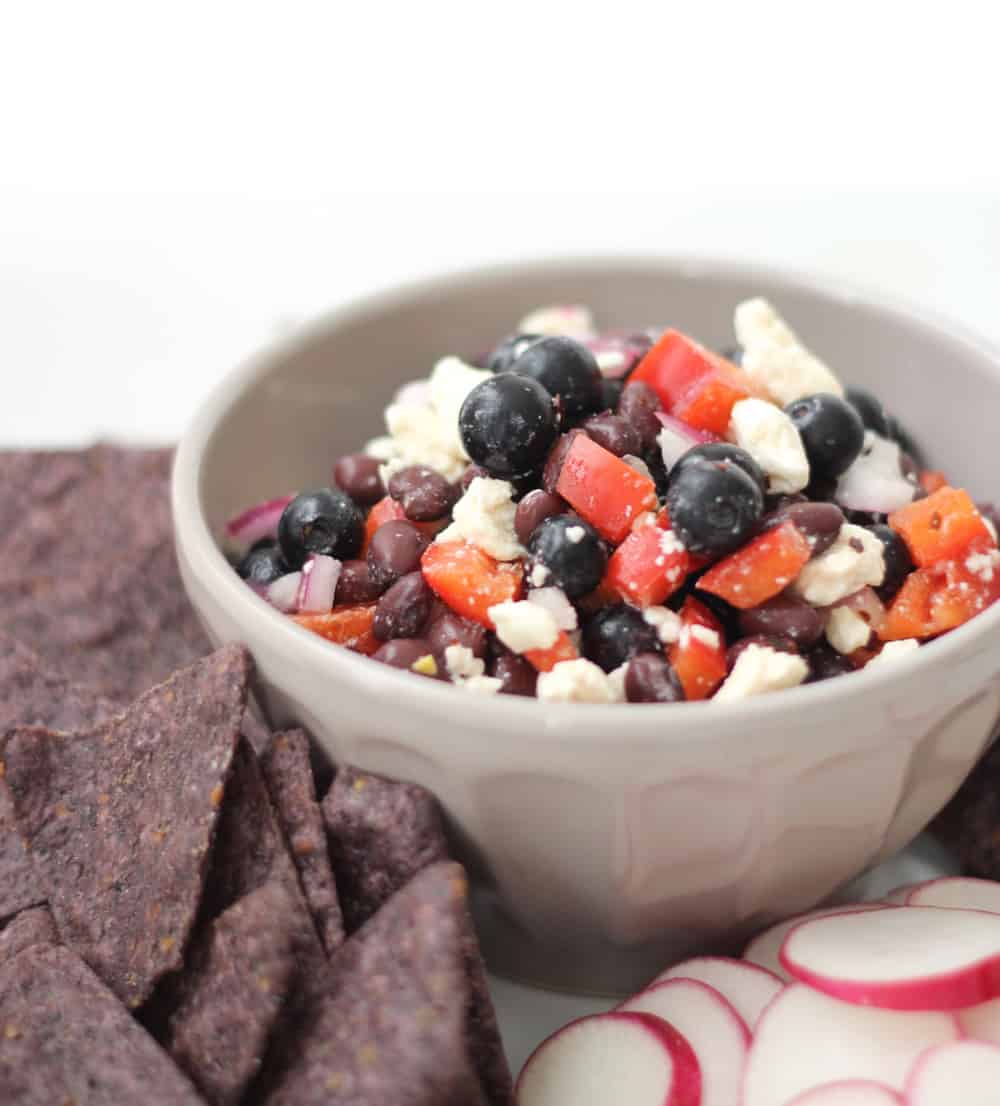 Meme