Gift ideas for the beauty lover whether they're into natural skincare products, fun makeup, or trying new products. These ideas will be great for stocking stuffers as well.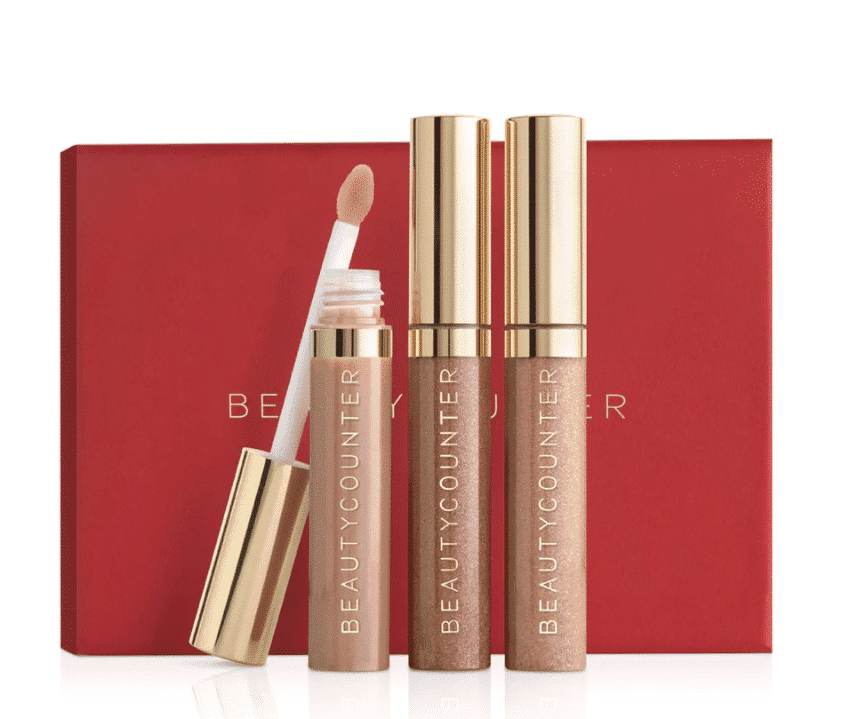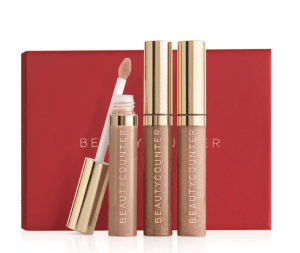 Beautycounter Nudes Lip Gloss Trio
This pretty red gift box has three flattering, nude lip glosses that instantly elevate any look. Each understated shade gives lips a boost of conditioning, non-sticky moisture with sheer color, high-impact shine and just a hint of mint.
I always have at least one of these in my bag at all times because they look great on, they make your lips feel so soft, and they have a nice minty flavor. Plus, I love that Beautycounter products use safe ingredients, so you can enjoy these worry-free. Most of my beauty products are Beautycounter and have been for the past 4+ years because I believe in them so much. And every year, they are one of my favorite things to give and receive for the holidays.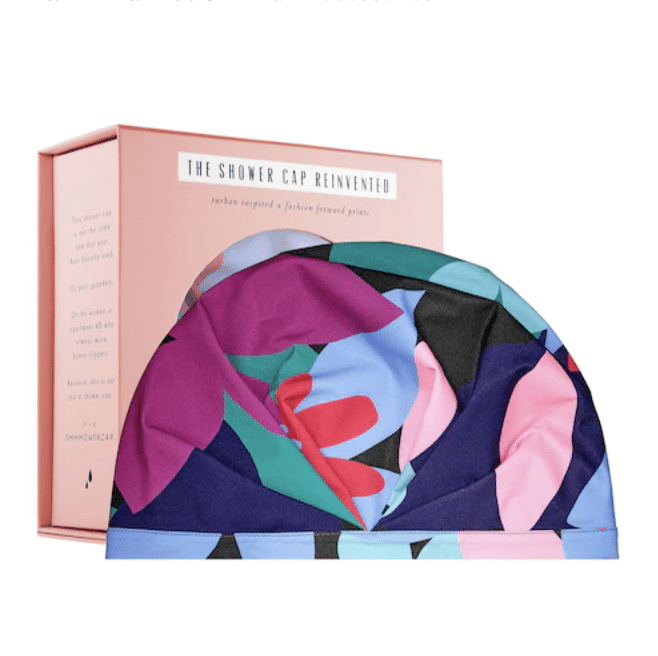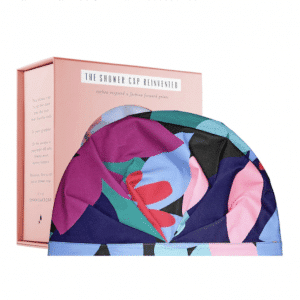 There are few things more frustrating than trying to keep your hair from turning into a frizzy mess during a shower or bath when you're not washing your hair. And let's be honest, shower caps aren't always the most reliable.
So when I saw this Shhhowercap, I was pretty excited despite its high price tag because it protects your hair and doesn't give you an elastic mark on your head after using. Plus, it dries quickly and comes in multiple patterns and colors. It's really cute and a fun gift to receive.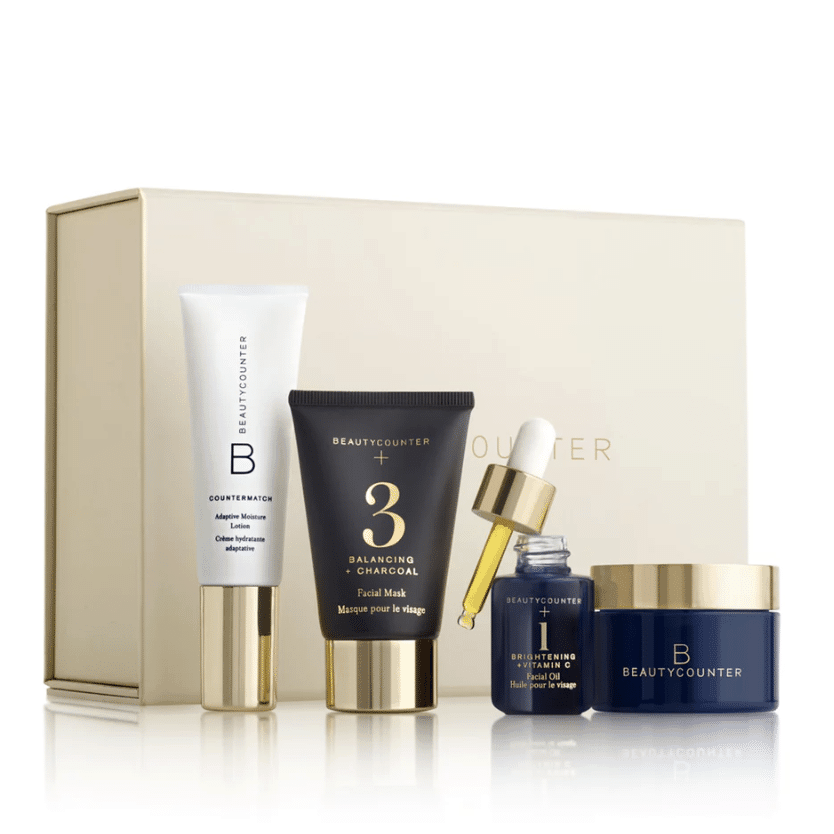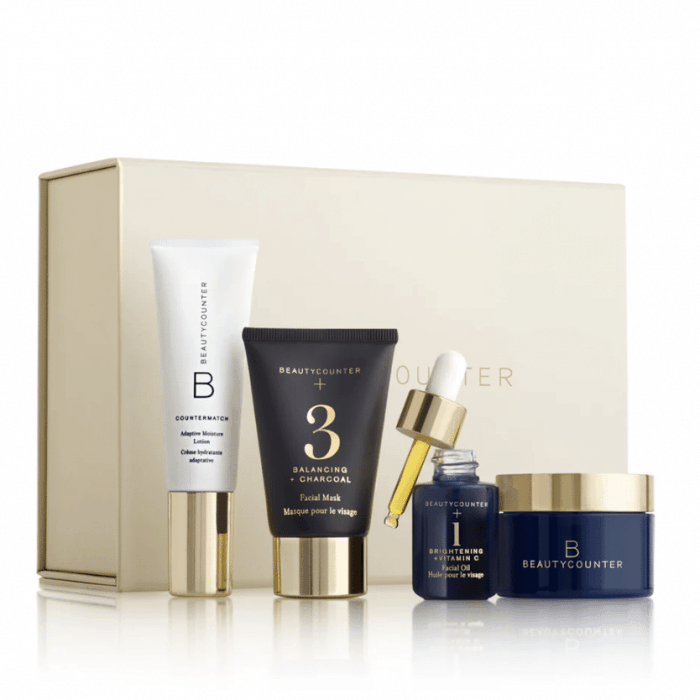 Best of Beautycounter Gift Set
A set full of some of my favorite Beautycounter products including the Cleansing Balm, Countermatch Adaptive Moisture Lotion, No.1 Brightening Facial Oil, and No. 3 Balancing Facial Mask. These travel friendly sizes will hydrate, purify, brighten and balance the skin; they're great to take with you wherever so your skin always feels its best.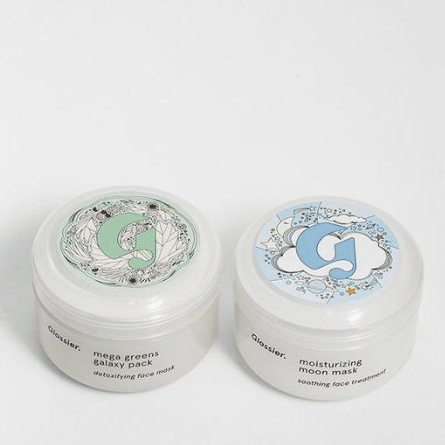 This face mask duo is the ultimate pair: one is cleansing while the other is hydrating. One of my friends gave them to me for my birthday this year, and I am in love. I like to put the first one on while I run my bath. Then I wash it off when I hop in the tub, and I put on the second mask and rest for at least 20 minutes. It's glorious and feels so indulgent to take at least 40 minutes to myself once a week. Plus, it makes my skin feel and look so nice!
I can guarantee whoever you are giving this to will delight in the idea of treating themselves to a little time of relaxation with these masks that'll make their skin glow.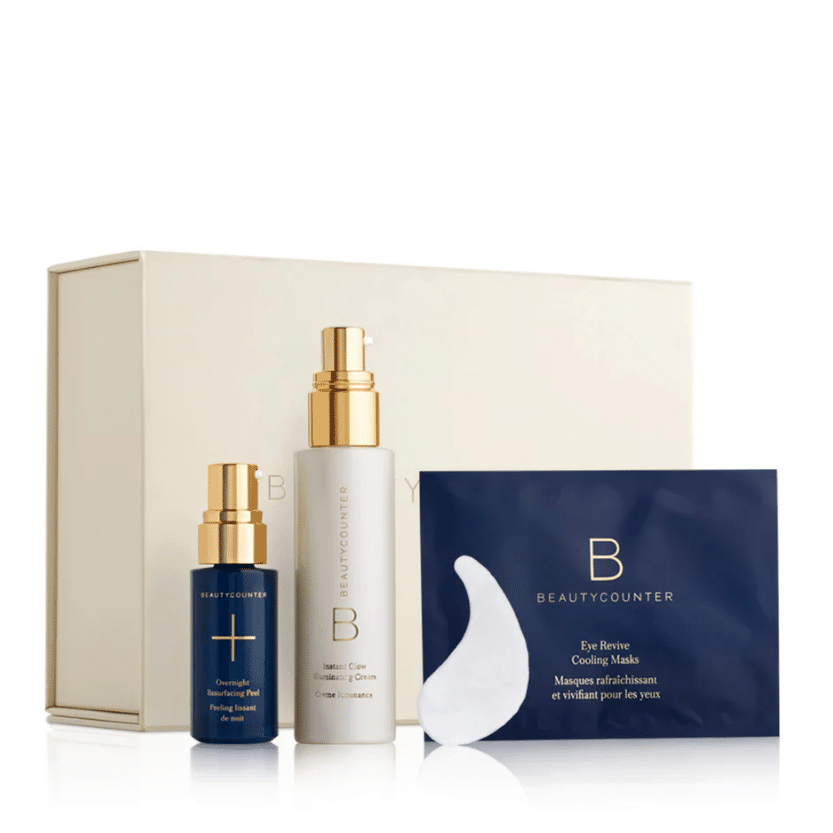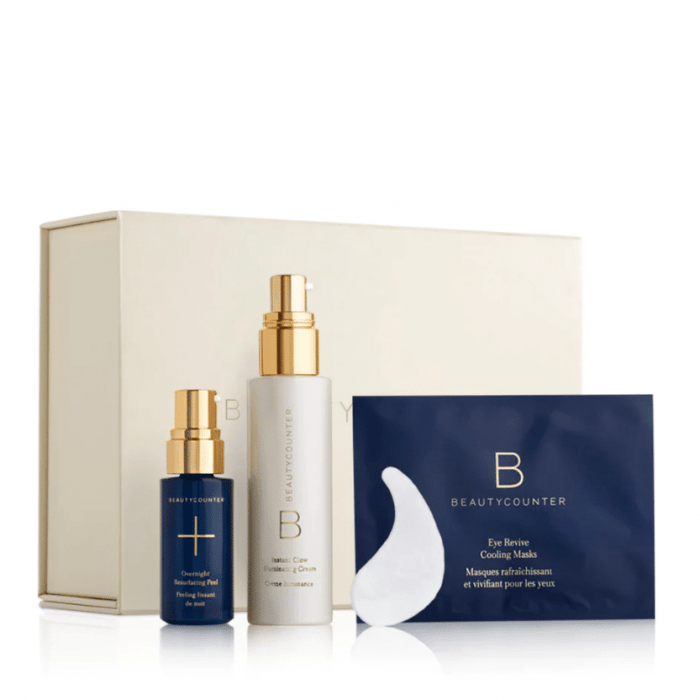 Beautycounter Instant Awakening Trio
The perfect pick-me-up for dull, tired skin—or the ideal gift for that jet-setting special someone. Our Instant Awakening Trio is a must-have for revealing radiant skin, perking up tired eyes and creating an all-over glowing complexion.
I got one of these last Christmas, and I use it every single day. It gently scrubs your face without making it feel too dry, and it's easy to clean, store, and travel with. Plus, the charge holds for 5 months. Yes, FIVE months.
It's small enough to fit in your toiletry bag, and it comes in fun colors. Plus, it's great for teens and tweens.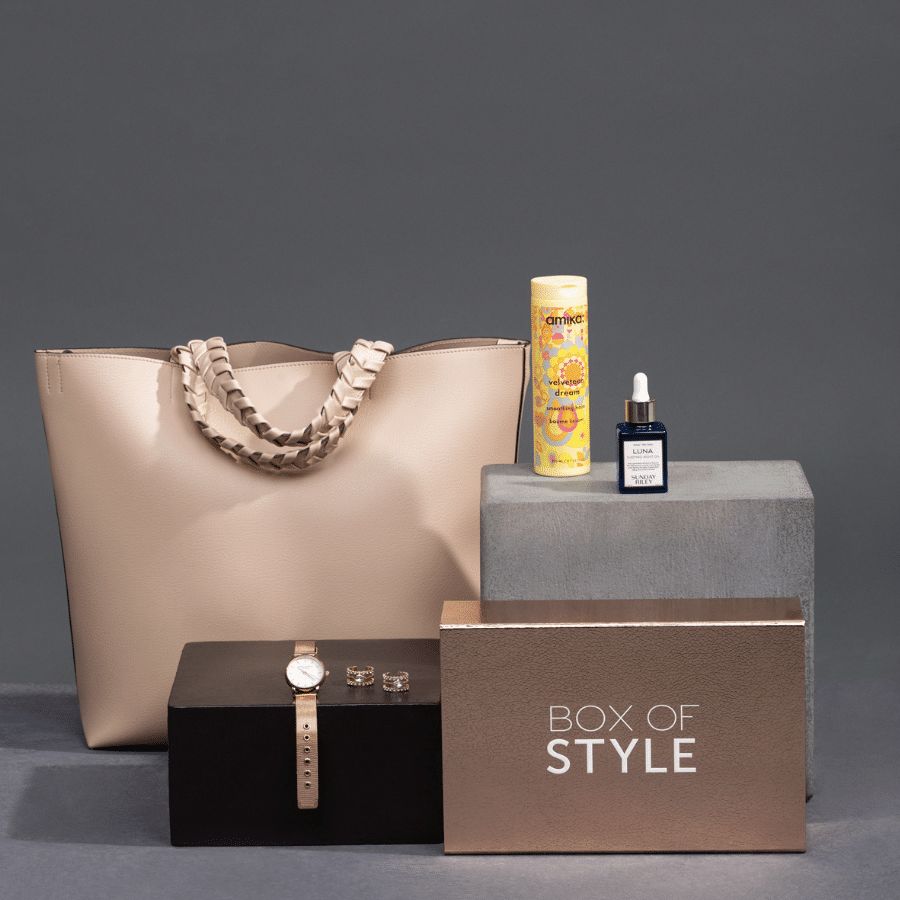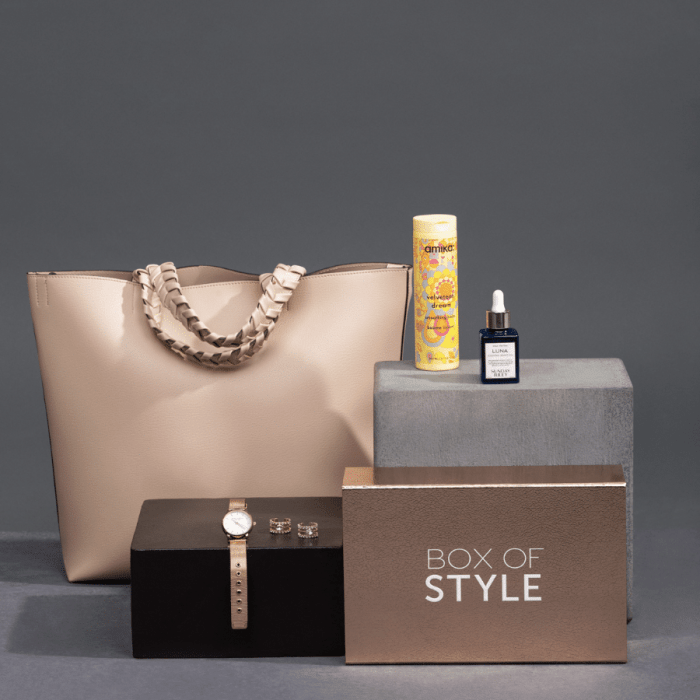 If your giftee is into trying new things or looking for a refresh, I highly recommend the Box of Style! The Box of Style is a seasonal subscription box curated by Rachel Zoe. Each Box of Style is anchored by an exclusive seasonal collab and includes at least 5 full-size items valued at over $400. [P.S. Until 11/25 use the code BFGIFT25 to get $25 off your first box + extra Beauty Bundle. Use code WINTER15AFF after 11/25 for $15 off.]
I've received two boxes so far, and while I might not pick out some of the things for myself, I really love the value each box has and I've found some new favorite things like this Kate Somerville ExfoliKate® Glow Moisturizer and Caudalie Vinoperfect Radiance Serum. Plus, I am obsessed with the towel I got in my first box and a caplet I get in the fall box.
Beautycounter Charcoal Face Mask
I use face mask weekly because it helps my skin to feel so clean yet not dry. Bonus: because it's charcoal (and not super girly), everyone feels like they can use it. Great as a stocking stuffer, too.
Beautycounter Balancing Spa Set
This travel-friendly collection of daily skin enhancers gently refines oily, uneven skin. You get a mini Facial Mask, mini Facial Mist, and mini Facial Oil infused with ylang-ylang. Featuring activated charcoal, the formulas absorb excess oil and refine skin texture to give you a smooth, polished appearance. Perfect for those concerned with clarity, calming, and balancing.
I almost exclusively use Beautycounter, and this is one of my favorite kits because it has all the essentials. The Facial Mist is nice to refresh your skin, the oil keeps you hydrated, and the mask helps your skin feel refreshed and clean. Plus, they are travel friendly sized. They are a must have in my toiletry bag.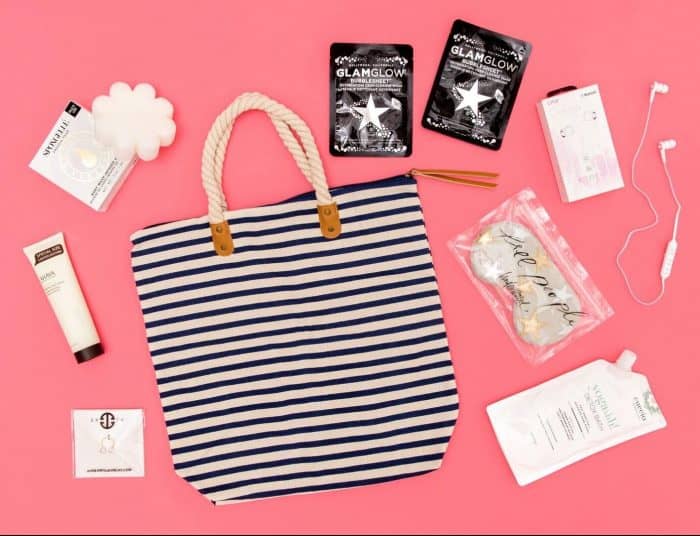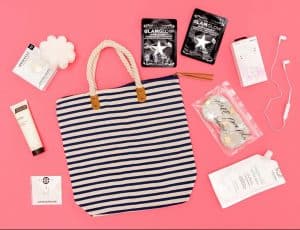 My sister got me hooked on the FabFitFun box this summer, and the past two boxes I've gotten have been awesome!
I've found some new beauty, lifestyle & fitness faves thanks to these boxes, and I love that you get multiple full sized products for only $50. [Use the code SANTABABY to get $10 off your first box.]
I cannot believe some of the awesome stuff I've gotten that would have been more than $50 alone, and anything I do not love, I can always find a friend who is interested in taking it off my hands.