Need a gift for someone who loves to cook? Here are over 10 ideas for kitchen utensils, cookbooks, and ingredients that are great for giving any time of year no matter what your price range is.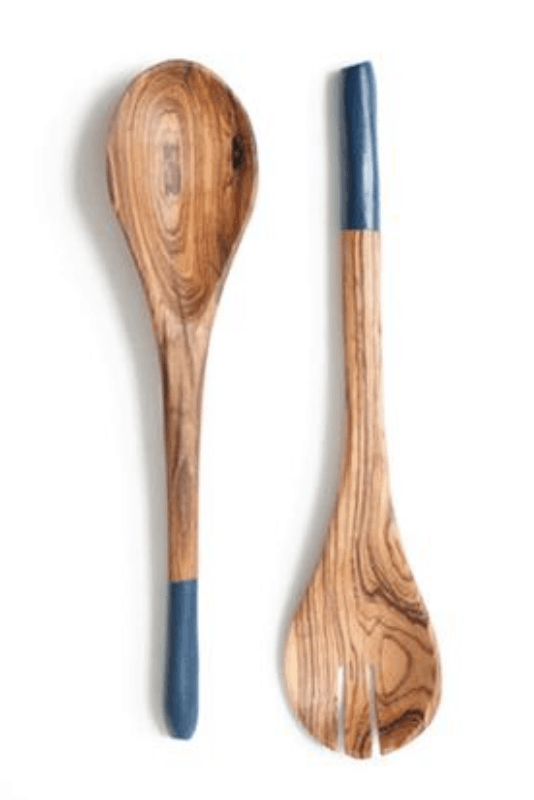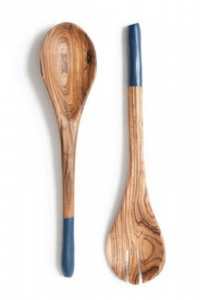 Badala Olive Wood Kuni Utensil Set
Beautifully functional, this utensil set was hand carved then accented with a bright pop of color. Serve up any meal in style, whether you are entertaining or just enjoying some you time over a delicious plate of pasta.
Le Creuset Enameled Cast Iron Soup Pot
I use the pot almost every single day, no matter what time of year it is. It's durable, and you can practically make anything in it: soups, casseroles, tacos, roasted chicken, pot roast, and more. I could not live without this pot, and neither should you!
If I'm not using my Le Creuset, it's because I'm using my Instant Pot. I cannot believe how much I love this contraption. I use it almost daily to make lamb curry, pho, salsa chicken, lentil curry, hard boiled eggs, spaghetti squash, and more!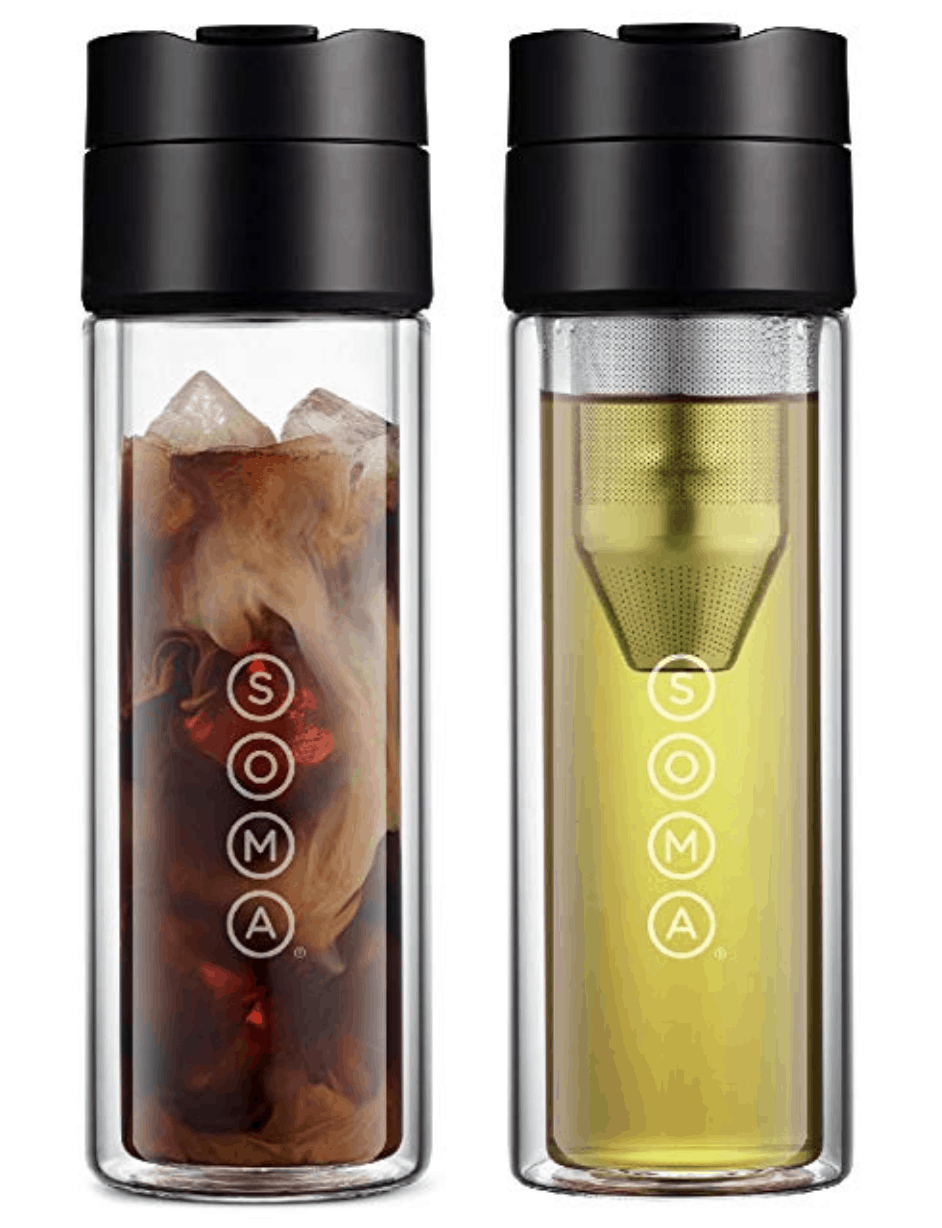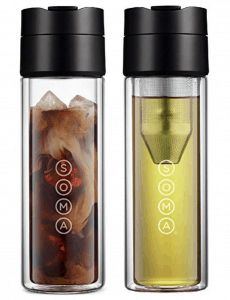 Know someone who likes coffee but doesn't want to make a whole pot? Or someone who doesn't want to worry about waste when using a Keurig... or someone who wants hot coffee when it's cold outside and iced coffee when it's hot out? Enter this brew bottle which brews hot coffee (in a few minutes) as well as cold (overnight). It's a double-walled glass, so your beverage stays the right temperature. [Note: The only thing to be careful of is dropping anything (like a spoon) into the glass or you run the risk of breaking the glass.]
Anything truffle sounds fancy in my opinion, but this isn't insanely expensive. Truffle salt (any flavored salt) is a great gift because it's something people will use but likely wouldn't buy for themselves. It's also a great stocking stuffer for someone who loves good food.
Laughing is my favorite, and what better way to enjoy your time in the kitchen than to have a little laugh. These funny kitchen towels are great for your friend with a sense of humor.
Some are less offensive than others, so be sure to take into account who you are giving these to (and whether or not they have kids that probably don't need to be using a towel with bad words on them).
This Weber Portable Grill was recommended to my by a friend, and she says it is her husband's favorite. And the Philips Indoor Smoke-less Grill is on Oprah's 2018 favorite things list, so it's gotta be good right? 😉
Shaya: An Odyssey of Food, My Journey Back to Israel
This lovely cookbook is part memoir, part recipes, and it is wonderful! My good friend Rémy actual helped write this book; when I lived in New Orleans, we had a lunch club together so I know her cooking is legit!
Food52 Cook in the Blank: The Fun, Freewheeling Game Plan That Takes You from Zero to Dinner
This cookbook is so much fun!! It's like Mad-libs for cooking. There are 20 fill-in-the-blank recipe templates to spark creativity and give you a little kitchen inspiration.
If you know someone who likes to experiment in the kitchen, they will love this! It is definitely a big one... It weighs at least 5 pounds and is over 600 pages of insightful kitchen wisdom. I find myself giggling at the author and consistently having lightbulb moments. There are in-depth explanations (without being boring or overwhelming) and tasty recipes.