A great alternative to store-bought sausage using ground turkey and spices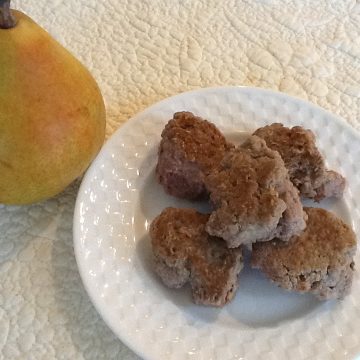 Every morning I eat a combination of peanut butter, toast or oatmeal, and eggs (usually egg muffins). I love eggs, any version, for breakfast. They keep you full and are inexpensive. They're also very versatile and tasty!
However, when I'm visiting my family, I can't have my typical breakfast. My niece is allergic to eggs and peanuts (among other foods).
All of those allergies make it pretty complicated to come up with a good breakfast that a picky two-year-old will actually eat. Since breakfast is the most important meal of the day, it's imperative to give your kids (and yourself) a good meal!
If you have any experience with food allergies, you know how important it is to avoid them. And you know how big of a pain it is coming up with meals to avoid them. It can get overwhelming, especially if you (or the person you are in charge of feeding) has more than one allergy.
Since my niece is allergic to eggs, peanuts, wheat, soy, and shellfish, that takes out a lot of typical breakfast foods to offer her. She loves bacon & sausage, but I tend to avoid giving someone bacon or sausage every single morning.
Processed meats have been shown to cause cancer, and they are also typically high in unhealthy (saturated) fats.
I was grocery shopping last week and bought a large thing of ground turkey meat on sale. We made meatballs with marinara sauce for dipping and used the rest of the meat to make sausage.
It's actually pretty easy to make your own sausage, and since you are using fresh ground meat and only adding seasoning, you will not be eating the cancer-causing, high-fat meat.
It's also a filling breakfast that you and your family will enjoy.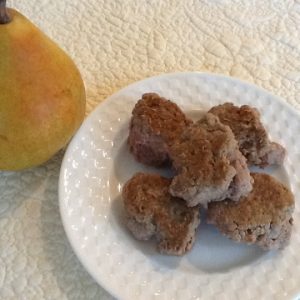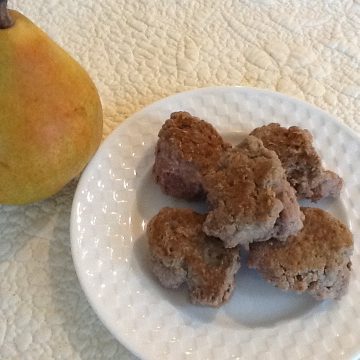 Breakfast Sausage
A great alternative to store-bought sausage using ground turkey and spices
Print
Rate
Ingredients
2

pounds

ground turkey

1

tablespoon

maple syrup

1

teaspoon

garlic powder

½

ground sage

¼

teaspoon

ground thyme

¼

teaspoon

cayenne pepper

¼

teaspoon

ground black pepper

¼

teaspoon

red pepper flakes

⅛

teaspoon

nutmeg

1

teaspoon

kosher salt
Instructions
Mix all of the ingredients together in a bowl. Form sausage into patties. Heat a large griddle pan over medium heat. Cook patties for about 5 minutes per side, until done.

Serve with maple syrup or ketchup. Make sure to round out your breakfast with a piece of fruit, glass of skim milk, or some whole wheat toast.
Notes
*2 pounds makes about 24 small sausage patties.
*can use a combination of 1 lb ground turkey breast & 1 lb ground turkey, but I don't recommend using all ground turkey breast.
*You could freeze the cooked patties for future use, or you could freeze the uncooked sausage meat to cook later. Making a big batch will help save you time for future breakfasts.
Did you try this recipe?
Be sure to leave a comment & recipe rating below. Bonus points for tagging @memeinge & #livingwellkitchen on Instagram! THANK YOU! xo