All about my trip to Lodi, California for the California Almond Board trip ~ growth, sustainability, and health benefits of almonds
Disclosure: my trip to Lodi was sponsored by the California Almond Board. However, I was not required to write this post nor was I compensated to write this post and all opinions are completely my own.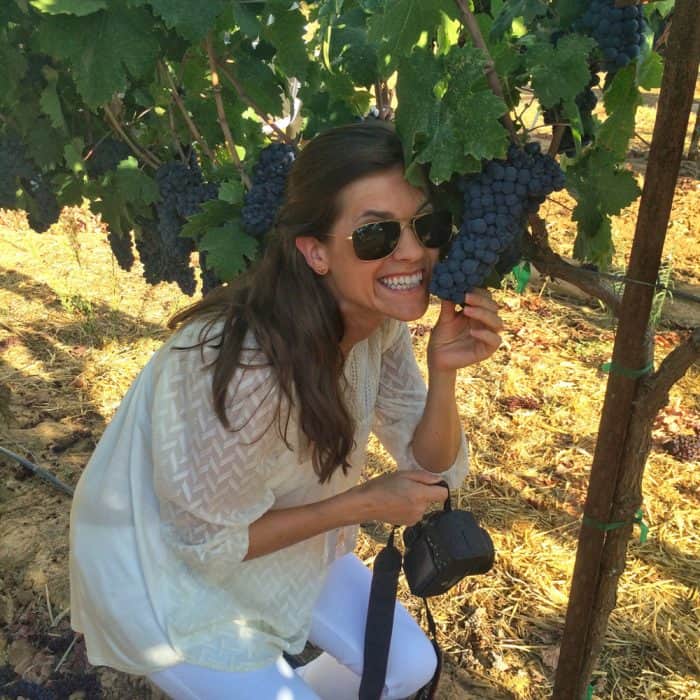 Let's start at the very beginning, a very good place to start. When you read you begin with ABC, when you sing you being with do-re-me.
Here's a recap of my trip to the Central Valley. It's literally a play by play so grab a cup of tea and settle down in your favorite chair in your most comfy robe. Or just feel free to skim through haha. [Don't forget to read Part One about my trip]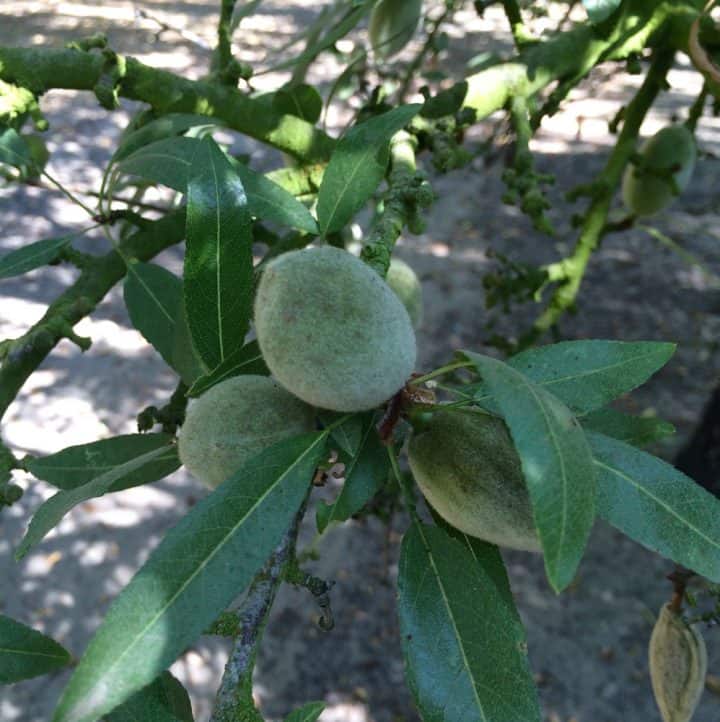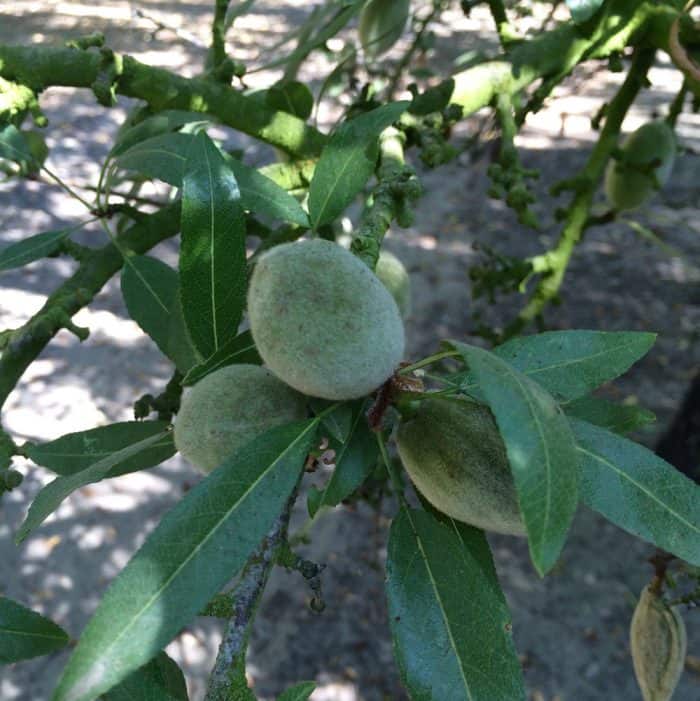 Monday: flight 7:40am from New Orleans to Salt Lake City; then SLC to Sacramento landing at 12:10pm.
Because I rarely fly Delta, I got to the airport a little early to make sure I had ample time to figure it all out. The day before, I checked in on my phone and put the boarding pass on my Passbook, all to avoid waiting in line to print a boarding pass. On the mobile boarding pass it didn't have a gate assignment, just Terminal 2 (whatever that means).
[I would like to take a moment to tell you that I am not a morning person, and I don't drink coffee to start my day (unless I have this tasty coffee). So my mind isn't always functioning at its top level before 8am. This was around 6:30am]
As I got in the security line, I asked the man if I was in the right spot (I just wanted to double check). This man was the grumpiest person on earth and grumbled a sour "yes," so I got in line. It was the longest line I've ever seen in the New Orleans airport. Thank God I got here early, I thought.
Triple checking, I asked the nice human that checked my boarding pass and license if I was in the right spot. He also said "yes." Finally I made it through, and I checked my boarding pass. The gate showed up as D2. So I'm looking around and only see signs for C. Hmm... so I wandered around for a moment (this was at 7:06am. My boarding time was 7:10am). Finally, I asked the lady at the Lucky Dog stand where gate D was. "Honey, you're in the wrong concourse."
Cue me freaking, sprinting, and ending up in another security line. I made it to gate D2 at 7:26am (phew) and got on my plane.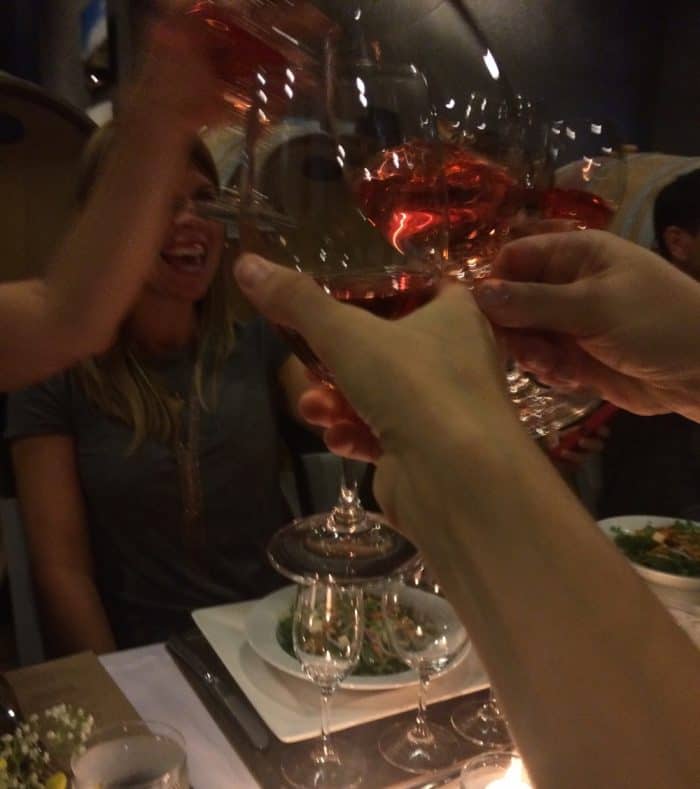 Note to self: figure out the gate, read signs, and try to use your brain before standing in a security line. Other note to self: get TSA pre-check.
Ok so I got to Sacramento and a driver picked me up for a nice 50 minute drive to Lodi, CA.
Made it there around 1:30/2pm, and promptly checked out my sweet digs for the next two nights. Fluffy beds with millions of pillows just for me, a balcony, and a bathtub. Yaaassss!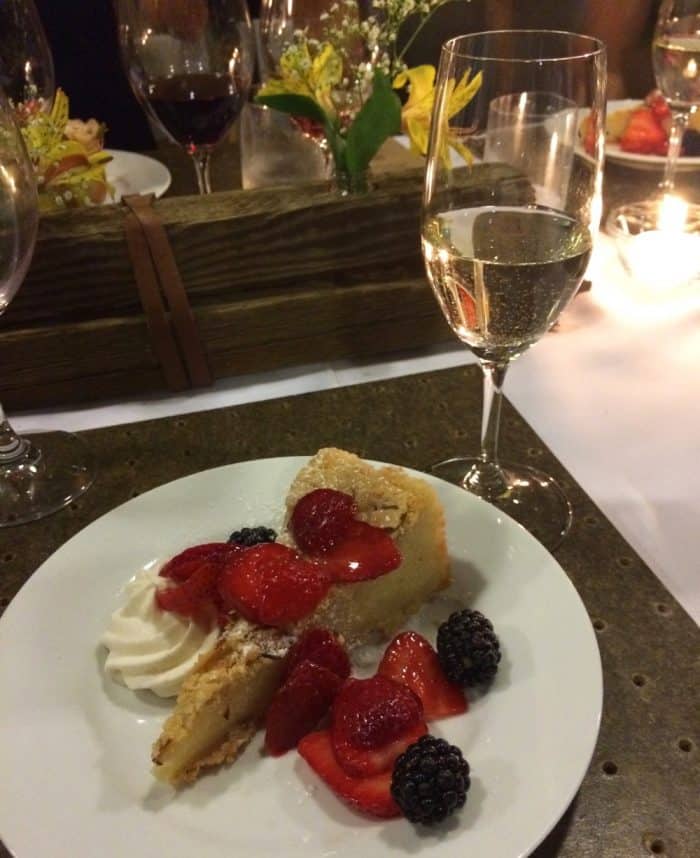 Then I put on my bathing suit and headed over to the pool to get some vitamin D and take a dip in the cool water.
We had a welcome reception in the evening with a fun cooking demo and delicious dinner, all full of almonds of course.
The night was lots of fun, and I got to meet everyone, learn how to make almond cheese (expect the recipe soon because it's crazy good!), and share some laughs with some vino. It's funny how you have never met people but by reading their blogs and connecting daily through social media, you become friends.
Tuesday: Tuesday morning started off with an invigorating yet relaxing yoga class led by Alex. It was incredible! Sunrise yoga with an amazing teacher and all your friends = best way to start my day. Bonus: 6:30am feels like 8:30am in my body so it wasn't as hard to wake up.
Then we got ready for the day, had delicious breakfast (forgot to take pictures because I was busy devouring all the bacon), and started with learning about all the almonds.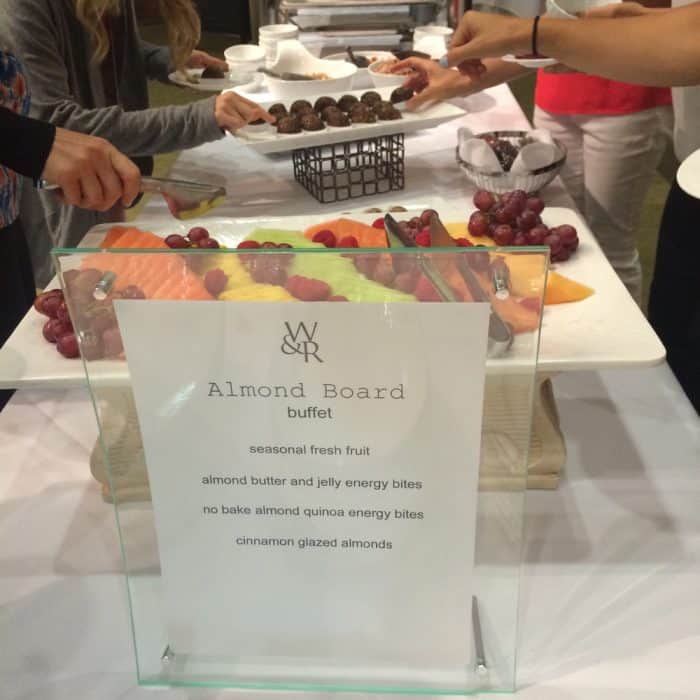 I loved this. I get really excited to learn about food production and all the ins & outs of it. Plus, the people that produce our food (and those who work with the people that produce food) are such amazing people. They care so much, and their passion is contagious. Most of the time lectures can be boring, but these really weren't! I was busy taking tons of notes on all the cool things I wanted to share with y'all (see yesterday's post for all the facts) and our snack time was to die for.
We dined al fresco for lunch and had a few more lectures along with a fun snack-making competition. My fun group (Lisa, Mitzi, and Christy) made Choco-Cherry Almond Bite: a simple, 7 ingredient recipe that requires one bowl and is made in under 10 minutes.
A break was in order next and while many attendees took the time to exercise, a few of us decided we needed to do a little wine tasting next door. We were not disappointed, not even a little bit. The wines were delish and the conversation was even better!
After a quick re-group, we all met back to take a bus out to a winery. We were greeted at the winery with chilled glasses of Primitivo (a derivative of Zinfandel) and spent some time frolicking through the grapes. Ok maybe we didn't frolic through the wine grapes but we definitely took our chance at a good photo op.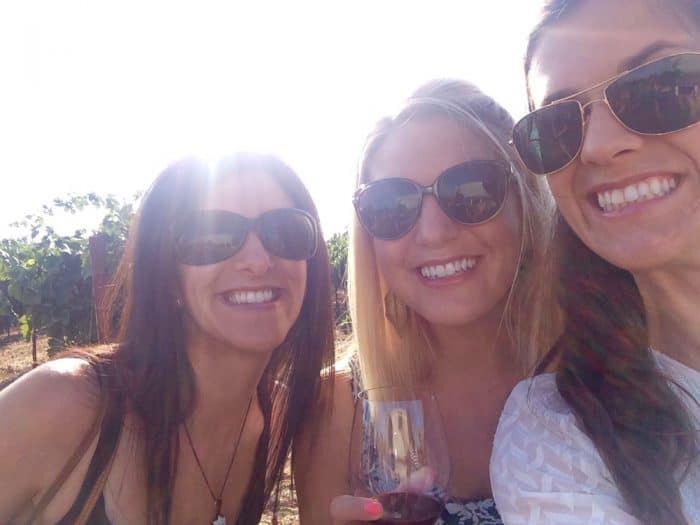 Next we took a tour of the winery, checking out production and learning more about the wine-making process. More wine tasting was in order, complete with delicious hors' devours with cheese and olives and almonds and pickled garlic, basically all the good stuff.
And then it got even better because we found a huge table set for us amongst the wine barrels, and we had a glorious dinner with each course paired with a different wine. Oh how I loved it! Per usual, the company was better than the food and drinks, and we laughed until our cheeks hurt 😉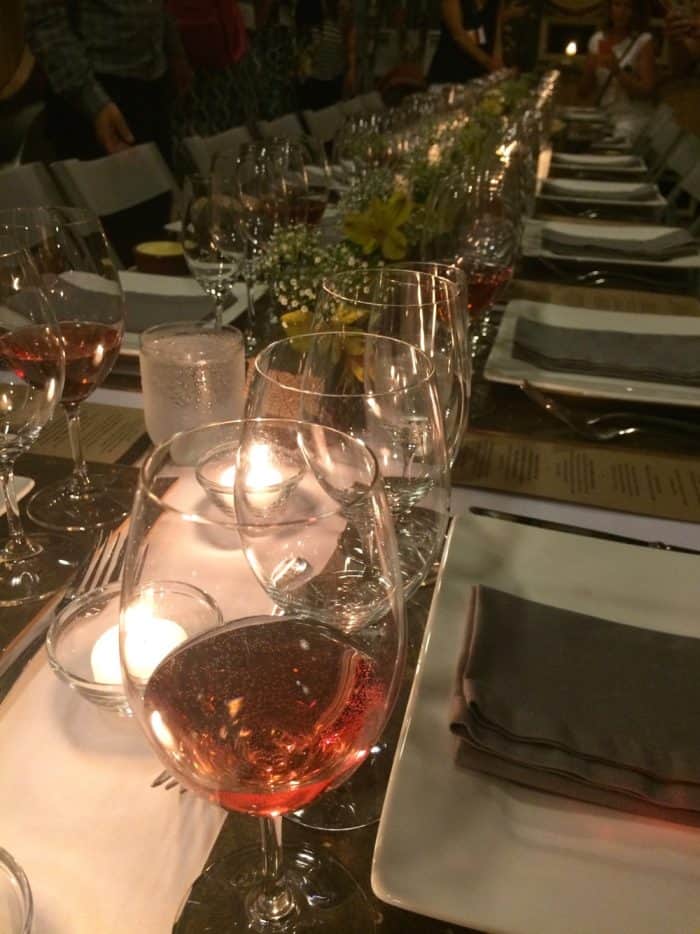 Wednesday: I woke up and took a run/walk to Lodi Lake for a few moments by water. I always have to find the water. I heart water. I timed my trek to have me arriving at the hotel just as breakfast started, and I enjoyed a tasty breakfast before getting ready for the day.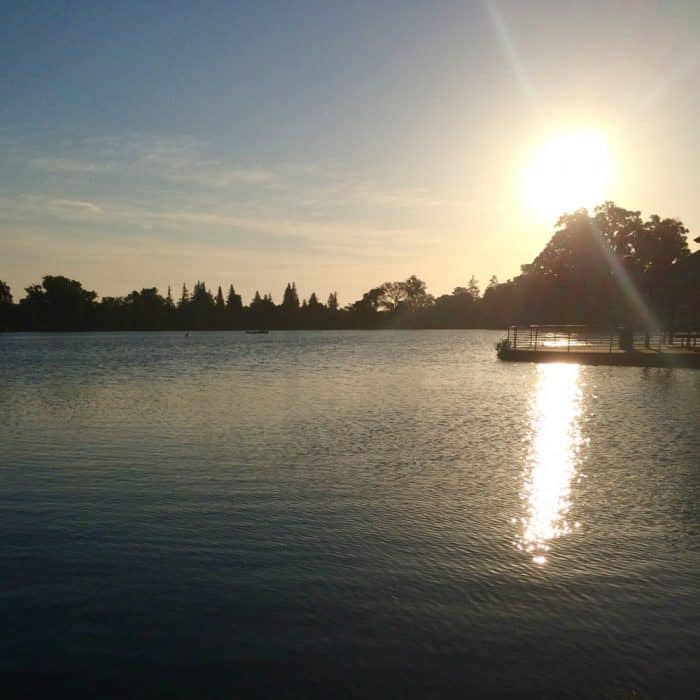 At 8:30am, we took a bus about an hour away to Traville & Phippen for our almond orchard tour. We got the tour from one of the almond growers and it was so fascinating!
I may or may not have eaten a few almonds right from the tree (I'm sure someone will tell me that's bad and that I might die from cyanide poisoning. It's a risk I was willing to take). We watched the machine that shakes the almonds from the tree and took our time getting tons of pictures with the almonds. I even made an almond angel because duh, why wouldn't I make an angel from the almonds?!
We took a tour of the processing plant to see how almonds are sorted, hulled, and perfected. It was so cool to see the entire process from the tree to the almond you get in the grocery store.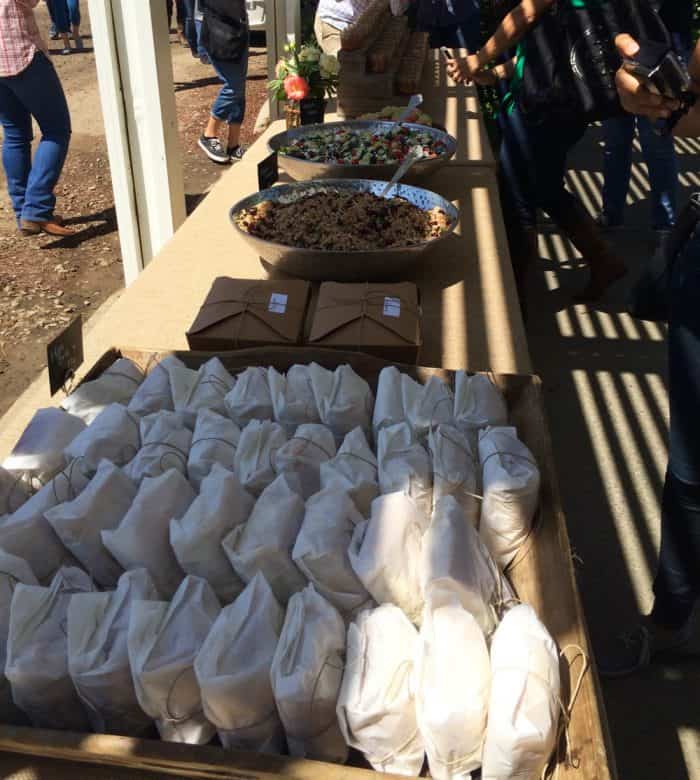 To make our day even better, we enjoyed another lovely lunch outside and then (sadly) departed the orchard back to our hotel to make our way back home.
I don't know if you can tell, but I really really enjoyed this trip! I learned so much and feel even better about enjoying my daily serving (or two) of almonds. They are such a delicious snack, that can be enjoyed in so many ways, and they are incredibly nutritious.
---
Now that I've got you wanting to eat almonds in every which way, here are a few recipes that you absolutely must try! They are from my blog as well as some awesome bloggers that were on the trip with me: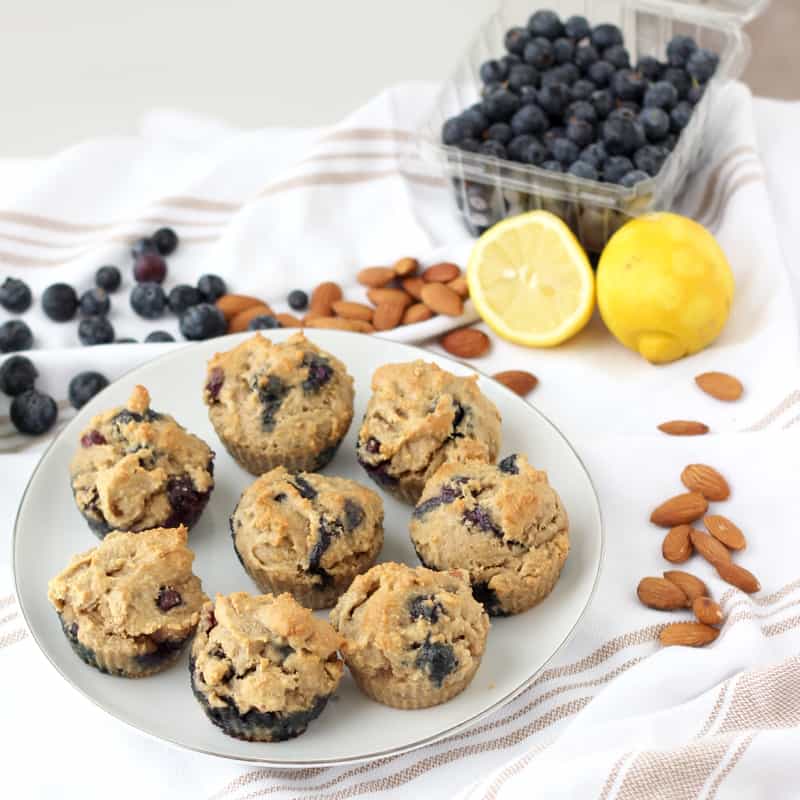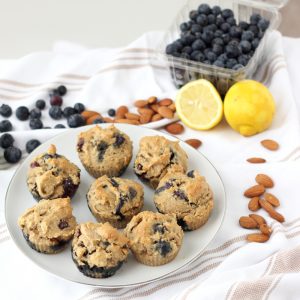 Meme