A gift guide with gifts you will enjoy giving and they will enjoy receiving! Full of ideas to help you nourish your body and mind.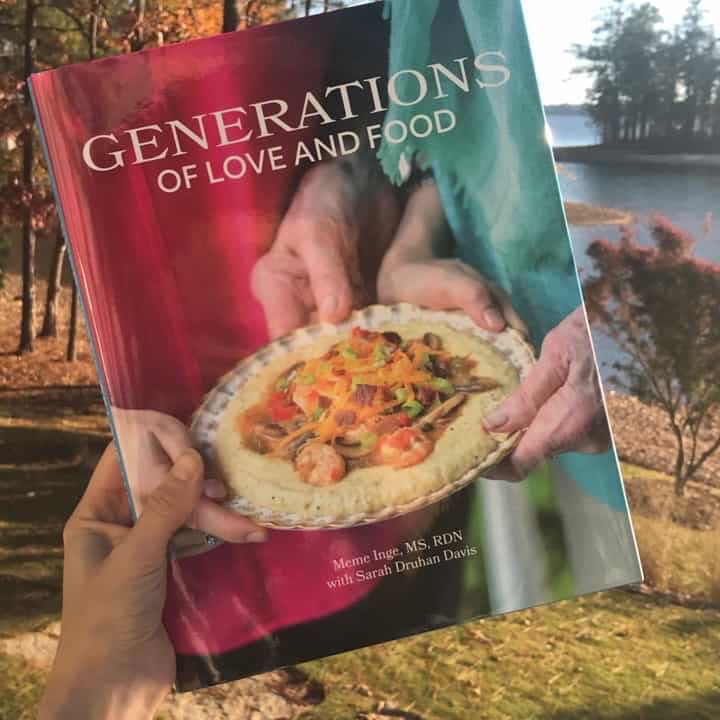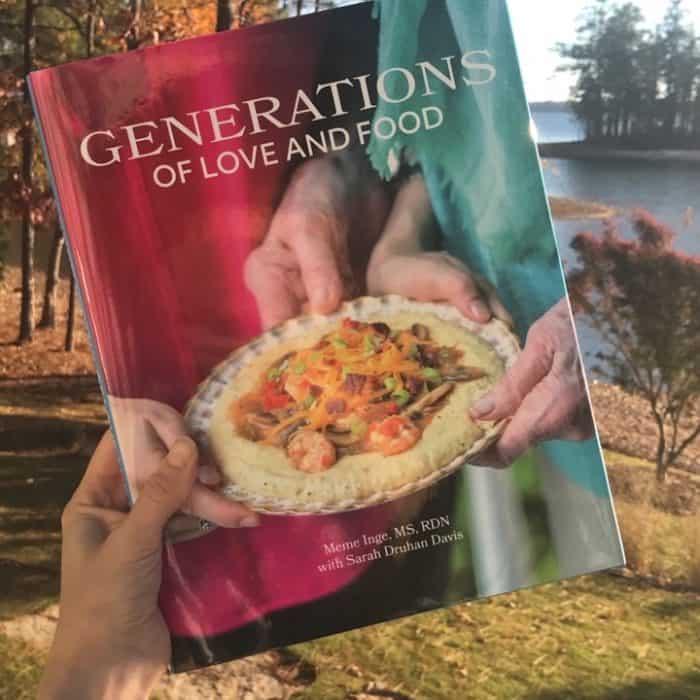 Christmastime is here which means it's time for my gift guide!
Every year I try to find gifts that have value & meaning while bringing a smile to someone's face.
Many of these are created by friends because I know, like, and trust these people. And I know you will love their products as much as me! Enjoy!
This is my new favorite makeup companion. I keep these three things in my bag (and they take up no room), and I'm ready in minutes. It has everything you need: liquid eye liner, cream eye shadow, and mascara. All of them are safe beauty products.
If you want to add something extra, add this polished lip trio of nude colors for a simple but put together look.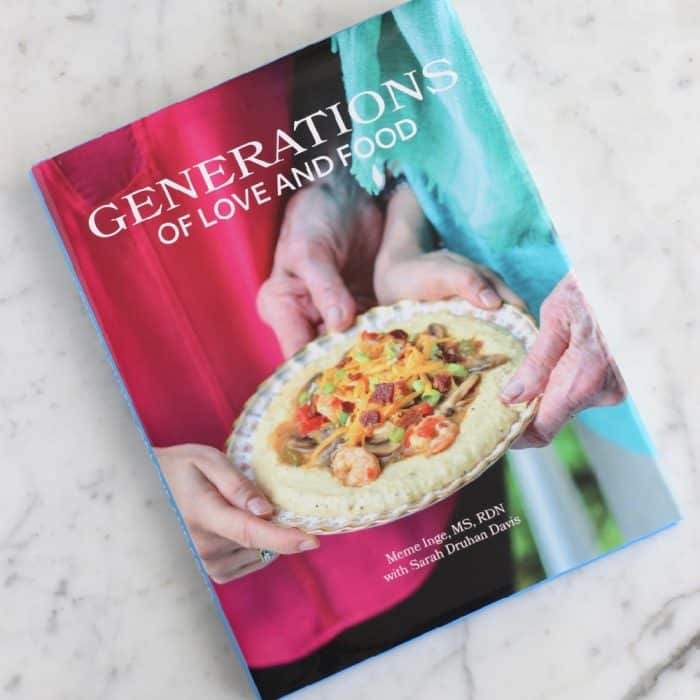 Shameless plug, but this is the cookbook I created with my grandmother. And it is the perfect gift!
It's full of over 120 recipes that are full of flavor, high quality ingredients, and plants. Plus, every single recipe has a photo.
This isn't just a cookbook though. I wanted it to be a celebration of food and family, and each recipe has an introduction and is labeled for food allergies. It also doubles as a coffee table book if you aren't a huge fan of cooking 🙂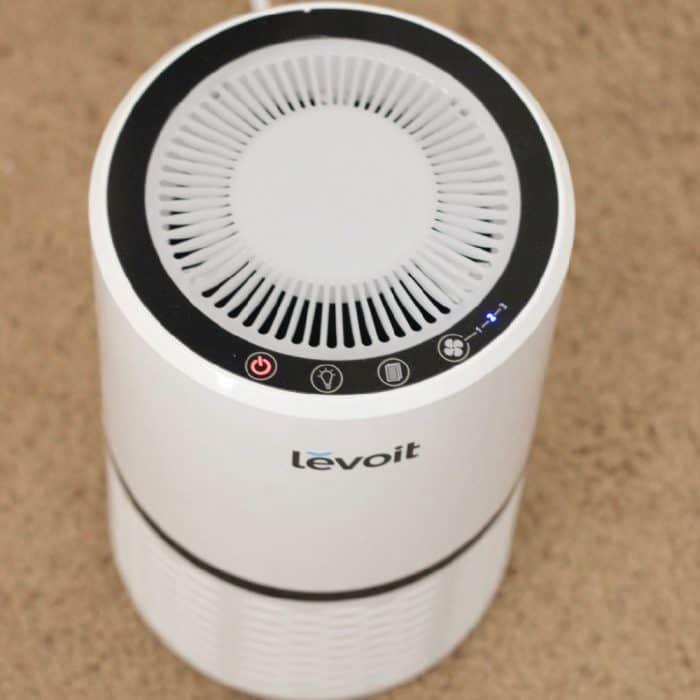 This might not sound like the most exciting gift in the world, but when your recipient realizes that they can breathe and don't wake up with a stuffy nose and/or scratchy throat, they will thank you forever! Or until they need to buy a new filter, so maybe throw in an extra filter for good measure.
If you want to add a little extra to this gift, add a diffuser. I really like this one I got over a year ago. It has an auto shutoff which I really like, and it even has this fun mood light thang goin' on.
Both my diffuser and air purifier are running almost all day every day because they bring me joy. Fresh air that also smells nice? Yes, please!
In the evenings, I add a little lavender and eucalyptus essential oil to the diffuser. In the mornings and during the day, I add rosemary, eucalyptus, and peppermint essential oil. When I don't have my tree going, it's fun to turn on the mood light for a little added color to the room.
Update: because of the wildfires, I now have two air purifiers. Before the wildfires in Southern California, I was just using this air purifier and loved it. I added this one recently since it was for a larger space (and I wanted my whole apartment to be clear from any potential poor air quality issues).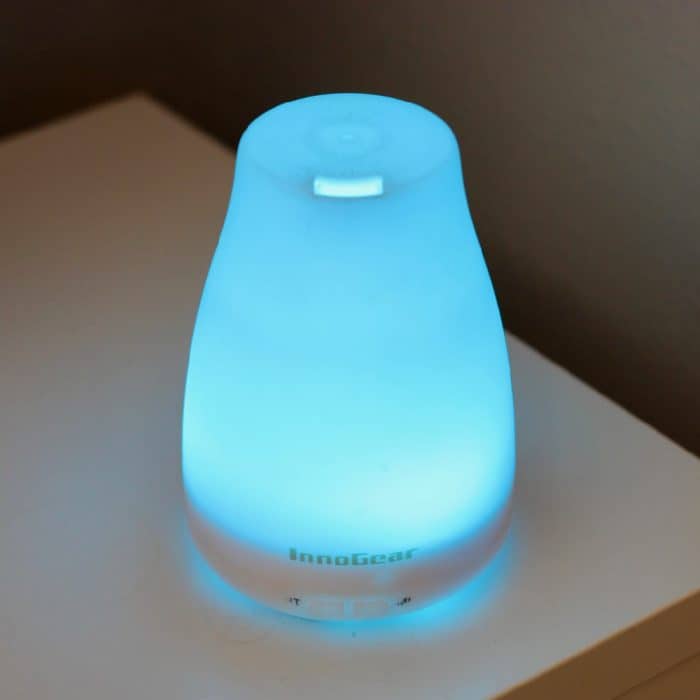 [clickToTweet tweet="A nourishing gift guide with gifts they will enjoy getting that you will enjoy giving! #ChristmasGifts" quote="A nourishing gift guide with gifts they will enjoy getting that you will enjoy giving! #ChristmasGifts"]
Subscription to Instacart or AmazonFresh
Delivered groceries for free. Need I say more?!
Being able to select the food from the comfort of your own home (and the ability to look at your cookbooks or recipes online and not scouring through things on your phone in the middle of the store) is a game changer. Plus, think about the fact that you don't have to drive to the store, find parking, and search for everything you need.
No more going to the store and forgetting something -- you can make sure you get everything on your list without having to go anywhere!
This saves me at least 2 hours per trip (traffic, parking, searching, getting side tracked...)
Haven't tried Instacart or AmazonFresh
? YOU MUST! It will save you time, stress, and (best of all) traffic & parking headaches.
Use my Instacart discount code for $10 off!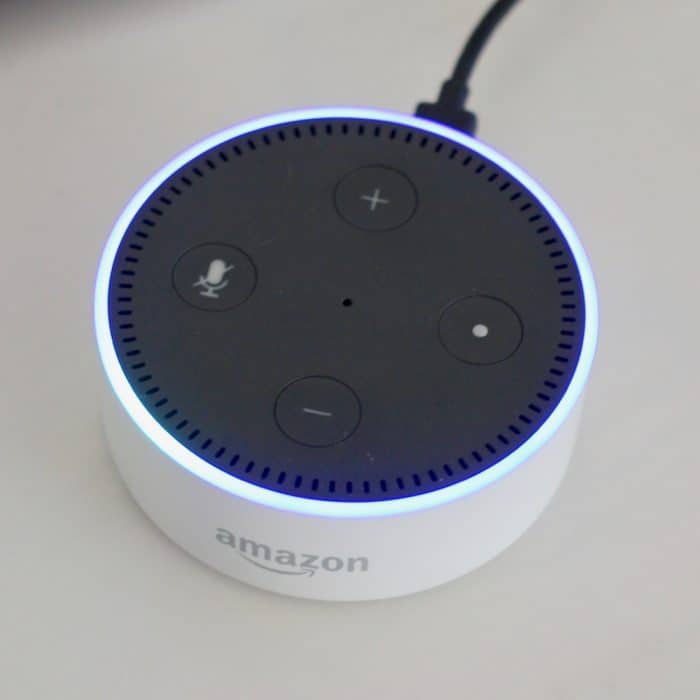 This is the gift you didn't know you needed until you got it! I am SO happy with having this in my life that it makes me giggle.
The Echo Dot is on sale for only $30 is $50 and is perfect for the friend or family member that you have no idea what to buy.
You can follow a guided meditation, order pizza, request an Uber, hear the news, play games, listen to music, and more. So much more.
I use it as my alarm clock in the morning, and I have it set up so I can ask Alexa to "start my day." She tells me good morning, gives me the bible verse of the day, tells me a fun fact to make me smile, and gives me the weather. I also ask her what is on my calendar. That way, I can avoid immediately checking my phone right when I wake up.
Be sure to throw in an added smart plug, so they can turn lights (or anything that uses a plug) on and off with their voice. Amazon currently has a deal where the plug is only $5 with the purchase of the Echo Dot. (You have to scroll down a little under the description to find it)
Fertility is not a topic most people openly talk about, but two of my incredible friends have complied a resource for those trying to conceive. These two warrior women are sharing their journey including all the struggles to motherhood and bringing a voice to this all-too-common but rarely discussed topic.
Using evidence based science, Liz and Sara created this cookbook full of wisdom, anecdotes, and a friendly voice to remind you that you are not along in this journey!
Even if being a parent isn't on your mind (like yours truly), you will enjoy the delicious and easy recipes that promote good health!
Be sure to check out their blogs while you are at it: Bumps to Baby and Cookin RD
Pretty Ceramic Mug
This cheerful mug will brighten your morning or any time you enjoy a warm beverage. I love starting my day with a cup of tea in this mug because it reminds me to stay centered and thankful for this new day!
The 15 ounce size will hold a generous cup of hot chocolate with ample room to fill with marshmallows 🙂
Make their day even better by adding a hot chocolate mix filled ornament!
My friend Marsha wrote this devotional book, and it is the perfect little stocking stuffer. Or pair with a class package to their favorite studio, a gym membership, or an online subscription for the ultimate gift for your exercise-loving friend or family member.
Marsha wrote this simple yet powerful devotional to help you become more aware of God's love for you just the way you are. The book includes a daily scripture, devotional content, and action step and prayer followed by a journal page where you are encouraged to record how you took the action step, maybe your own prayer, or how God is working in your life. (except taken from the Amazon description)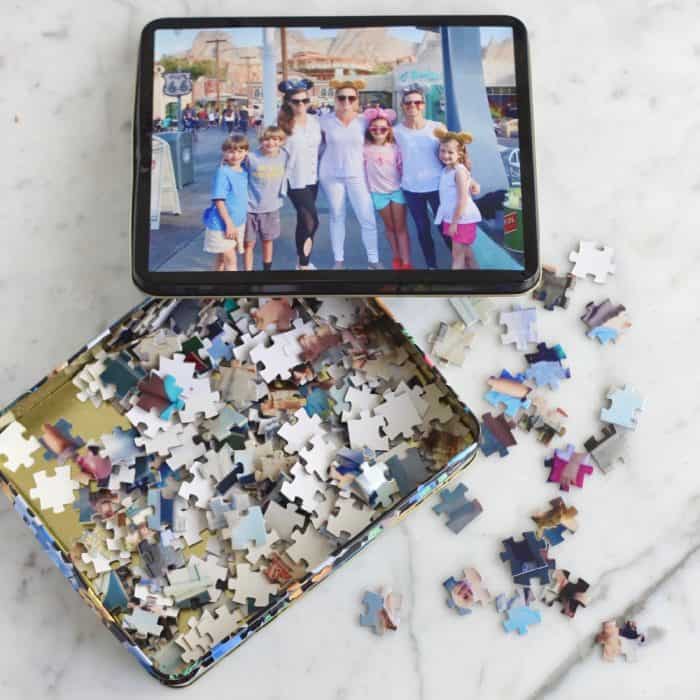 I always enjoy creating photo gifts, and this puzzle is fun for everyone.
My family always has a puzzle going when we are relaxing at our bay house in the summer, and I thought it would be fun to add a personalized one to the mix.
There are lots of different websites that have personalized puzzle options. I wanted it to have more than 50-100 pieces, but I also didn't want to spend over $35, so I got this one from Snapfish that even comes in an adorable personalized tin. (Plus, Snapfish has eBates!)
Great for giving any age, especially when you want to commemorate a fun event.
My friend Ellen Logan makes these jewels, and I just can't get enough of them.
These earrings are not cheap, costume jewelry. The earrings are high quality and 18k gold plated. And I love how they can perk up any outfit! This might not seem "nourishing," but I find that little things like pretty earrings make me feel more put together (even if I'm just wearing a white button down top and black yoga pants).
When I was visiting this summer, Ellen let me wear her earrings the whole trip and I had a difficult time parting with them. It was even harder to decide which earrings to buy myself!
Whether you gift these earrings to a friend, a family member, or yourself, you can guarantee they will bask in the inevitable compliments they'll receive while wearing them! And compliments are always good for the soul!
Side note: if you are looking for something a little smaller, I love Dogeared studs!
Beautycounter Winter Jewels Palette
This is such a fun gift for your friend (or yourself) who loves makeup! I love having everything in one palette, especially since this one has a mirror.
Beautycounter's safe beauty products are a must have on my Christmas list, and I really appreciate that they are not only safe but beautiful! The makeup stays put and looks great on.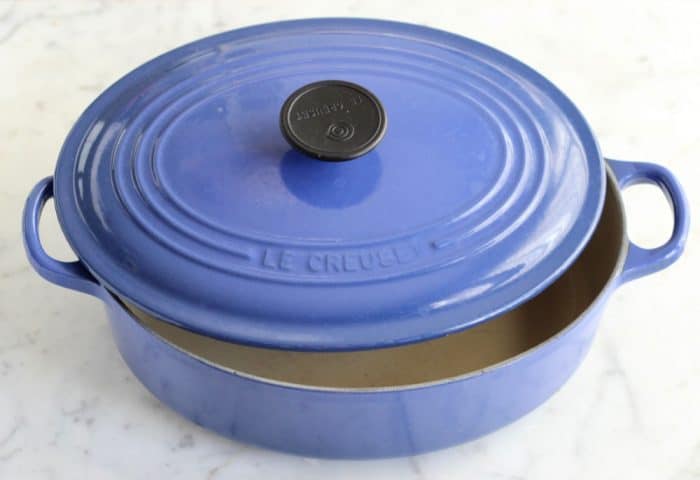 This is my most beloved kitchen item. It rarely even gets put away because I use it almost everyday.
It's shape makes it perfect for sautéing and stir-frying because there is more surface area to help everything get crispy. It's great for soups, roasts, casseroles, anything! I love that I can cook with it on the stove then easily transfer to the oven.
It moved with me across the country and whenever I am cooking at someone else's home, I miss it dearly. It is so versatile and makes cooking more enjoyable, so I can make nourishing meals for my body.
Buy it. You will not regret it!!
Beautycounter is my number one choice for beauty products, and I've been raving about it for over three years now. I think it's the longest I've ever committed to a product and continue to see results with it!
This face mask kit has all three facial masks: Brightening, Plumping, and Balancing.
I use all three because I love using them depending on the type of day my face is having. However, you can always order them individually!
This adorable gift set comes in a limited edition, reusable gift time that's easy to wrap. You can always give the individual large sized face masks. And face masks are on the top of my list for self care 🙂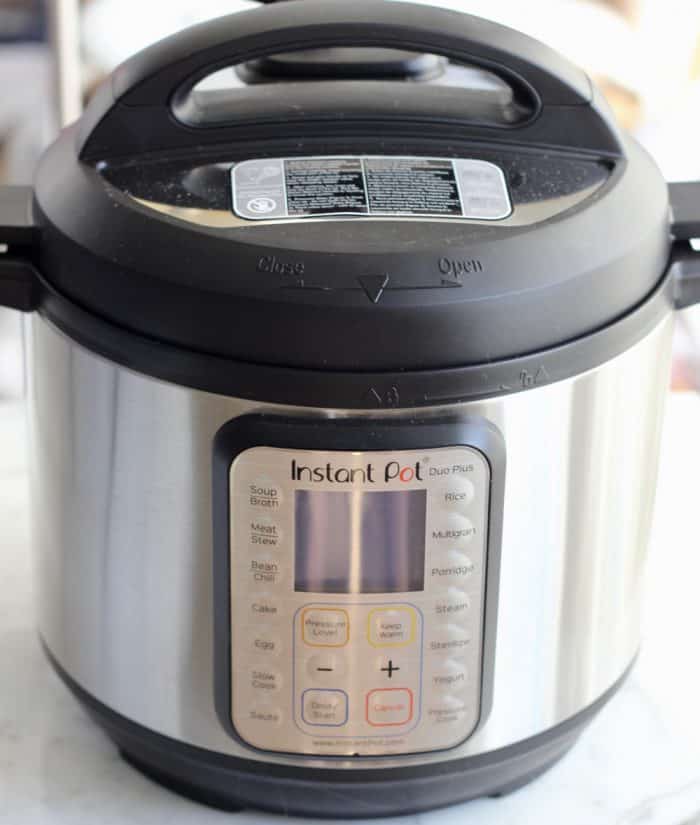 This is the last on my list because I'm pretty sure it's on everyone's list this year or last year, so it's an obvious one.
But it's on there for good reason: it makes dinnertime so much easier. Things cook fast(!!) and you can do so many things in the Instant Pot. My friends Alex from Delish Knowledge and Lindsay from Lean Green Bean have great Instant Pot recipes, and I'll be creating some in the very near future 🙂
Hope you have a peaceful holiday season! Merry Christmas!!
Meme
Disclosure: many of these links are affiliate links. However, they cost you nothing extra. I own every single one of these items and LOVE them. Supporting the products I use and love helps keep this blog up and running 🙂
Pin for later: