Running out of ideas for what to give the female in your life this holiday season? Here are some fun Christmas gift ideas that she'll enjoy for year round. This gift guide isn't just random ideas from the internet; they've all been personally tested and well-received!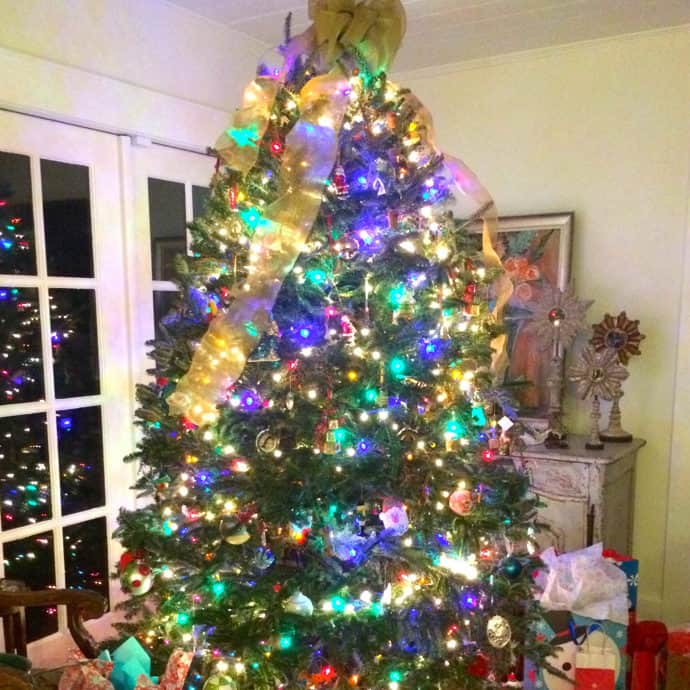 I love gift guides, but sometimes I wonder if it's just a collection of items that people have seen on the internet... and it makes me a little worried.
However, this gift guide is not that! I have given or received (and loved, obvi) all the ideas on this list.
Gift Guide for Her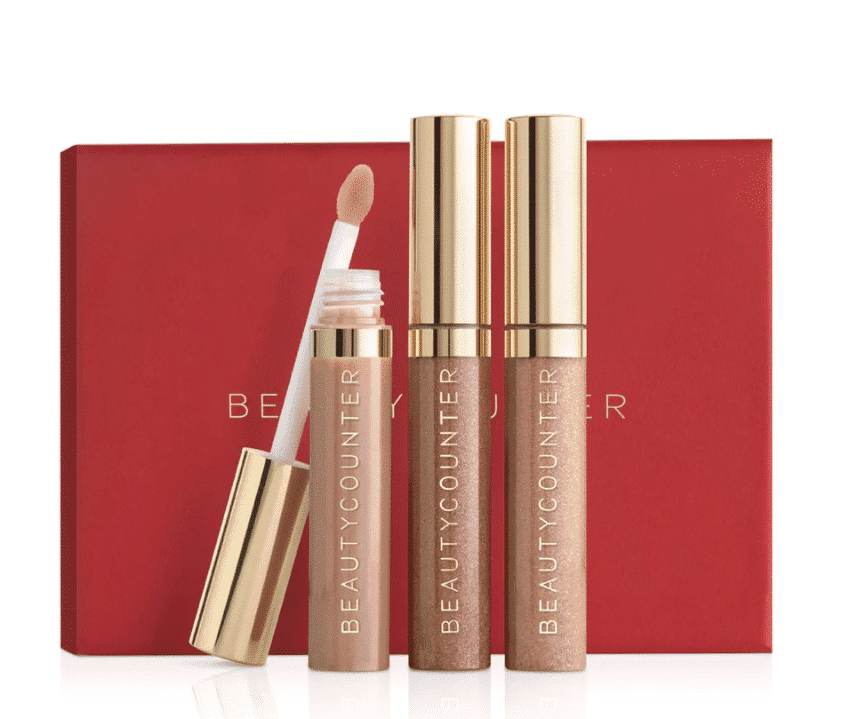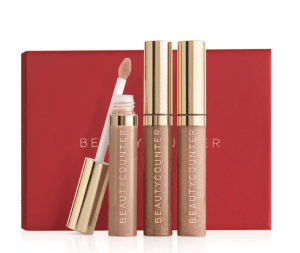 1. Beautycounter Nudes Lip Gloss Trio
This pretty red gift box has three flattering, nude lip glosses that instantly elevate any look. Each understated shade gives lips a boost of conditioning, non-sticky moisture with sheer color, high-impact shine and just a hint of mint.
I always have at least one of these in my bag at all times because they look great on, they make your lips feel so soft, and they have a nice minty flavor. Plus, I love that Beautycounter products use safe ingredients, so you can enjoy these worry-free.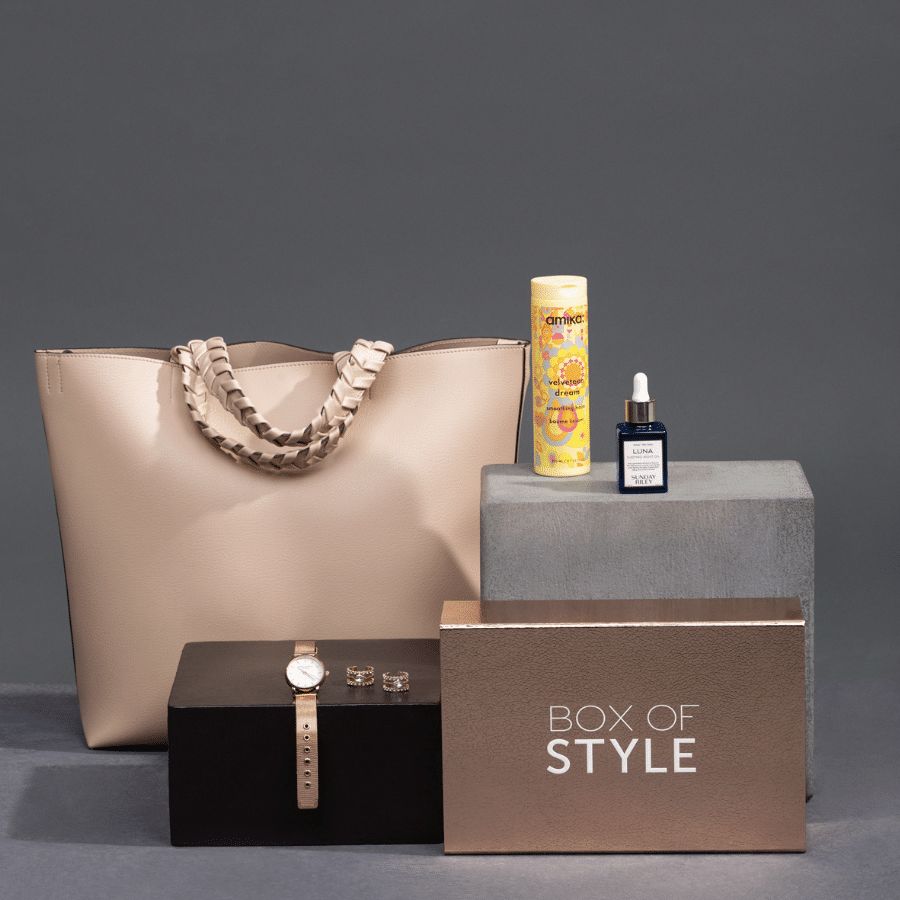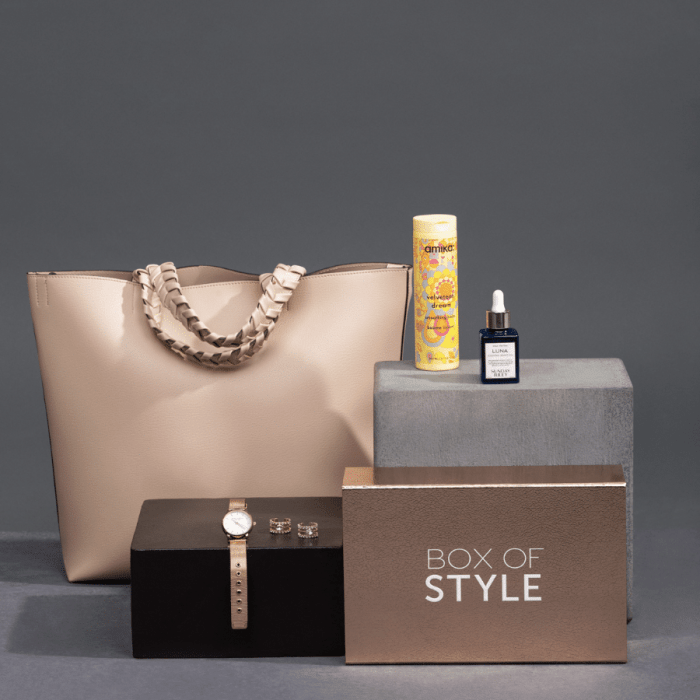 If your sister is into trying new things or looking for a refresh, I highly recommend the Box of Style! The Box of Style is a seasonal subscription box curated by Rachel Zoe. Each Box of Style is anchored by an exclusive seasonal collab and includes at least 5 full-size items valued at over $400. [P.S. Use the code WINTER15AFF to get $15 off your first box.]
I've received two boxes so far, and while I might not pick out some of the things for myself, I really love the value each box has and I've found some new favorite things like this Kate Somerville ExfoliKate® Glow Moisturizer and Caudalie Vinoperfect Radiance Serum. Plus, I am obsessed with the towel I got in my first box and a caplet I get in the fall box.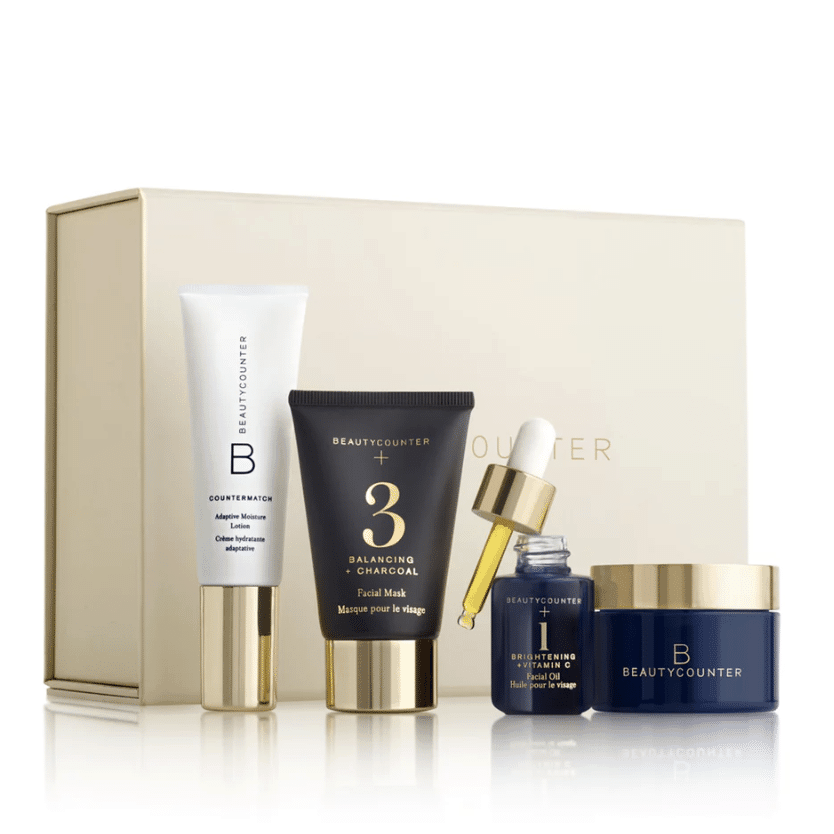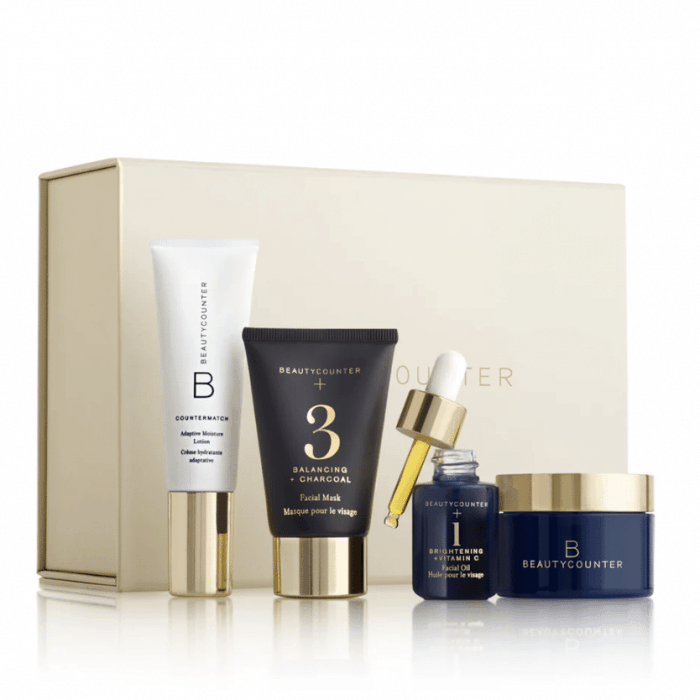 3. Best of Beautycounter Gift Set
A set full of some of my favorite Beautycounter products including the Cleansing Balm, Countermatch Adaptive Moisture Lotion, No.1 Brightening Facial Oil, and No. 3 Balancing Facial Mask. These travel friendly sizes will hydrate, purify, brighten and balance the skin; they're great to take with you wherever so your skin always feels its best.
Most of my beauty products are Beautycounter and have been for the past 4+ years because I believe in them so much. And every year, they are one of my favorite things to give and receive for the holidays.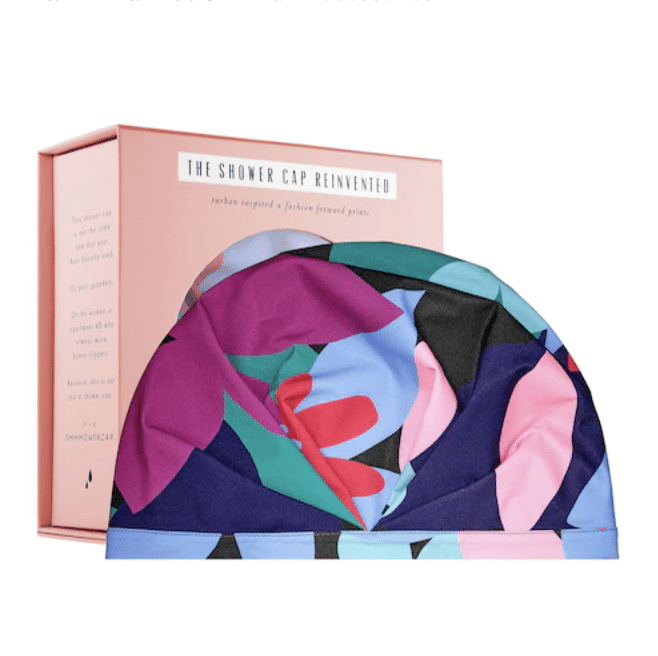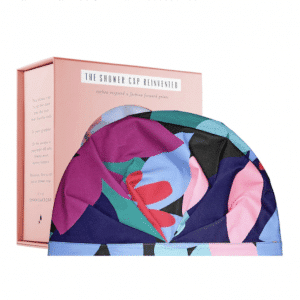 4. Shhhowercap
There are few things more frustrating than trying to keep your hair from turning into a frizzy mess during a shower or bath when you're not washing your hair. And let's be honest, shower caps aren't always the most reliable.
So when I saw this Shhhowercap, I was pretty excited despite its high price tag because it protects your hair and doesn't give you an elastic mark on your head after using. Plus, it dries quickly and comes in multiple patterns and colors. It's really cute and a fun gift to receive.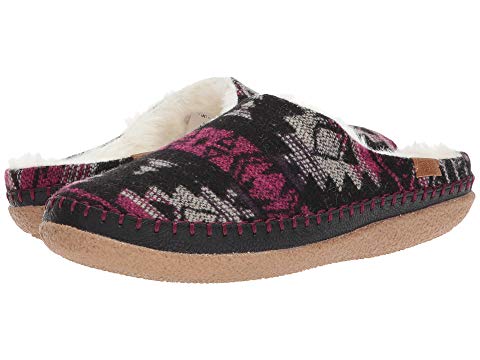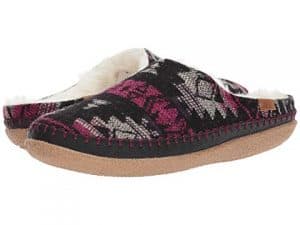 5. Slippers
Slippers are the greatest things on Earth, and I honestly don't think you can have enough pairs of slippers. I have a pair that I only wear inside; I have a pair that I wear outside (to run errands because I have no shame and want my feet to be warm); I have a pair that I keep in my bag for traveling. Ok, so I might be extreme but I think it's important to have at least one good pair of slippers. So obviously I think slippers are a great gift.
I continue to buy these TOMS slippers because they are cozy but not too hot, and I appreciate the business model where they donate a pair of shoes to someone with every purchase. These slipper socks are easy to travel with and keep your feet nice & warm. And my sister is obsessed with her UGG Slippers.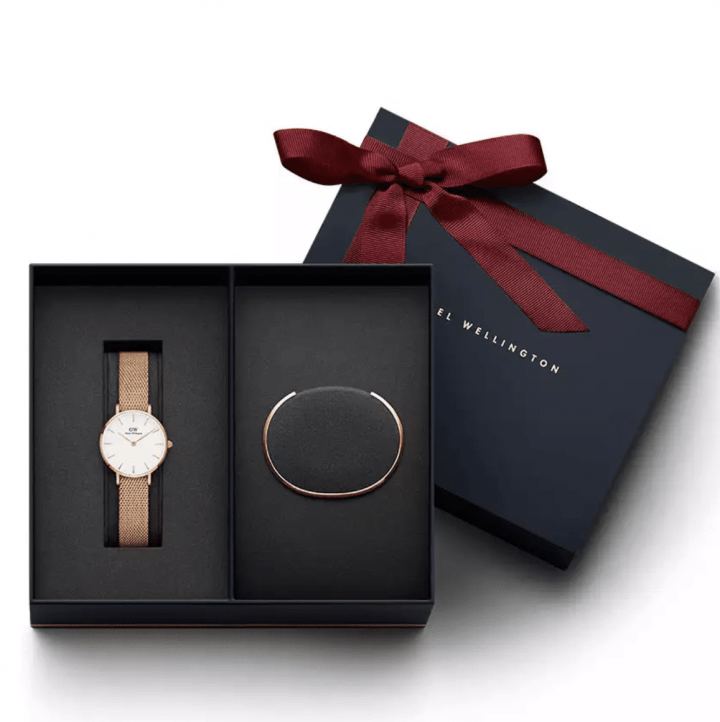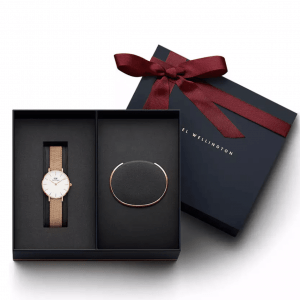 I love the simplicity of this watch and that it's not insanely expensive (despite looking it). It looks great dressed up or dressed down with pretty much anything you're wearing.
I got a P.F. Candle Co. Diffuser this summer in the No. 21: Golden Coast scent, and holy moly it smells incredible! I am a huge fan of candles, but I don't always want to light candles.
I really like how the diffuser keeps emitting scent without lighting anything, and it lasts for quite some time. It took almost three months to reduce to half the amount. But seriously, I cannot describe how amazing it smells. Plus, P.F. Candle Co. uses naturally harvested rattan reeds to absorb the scented oil infused with sage and palo santo essential oils.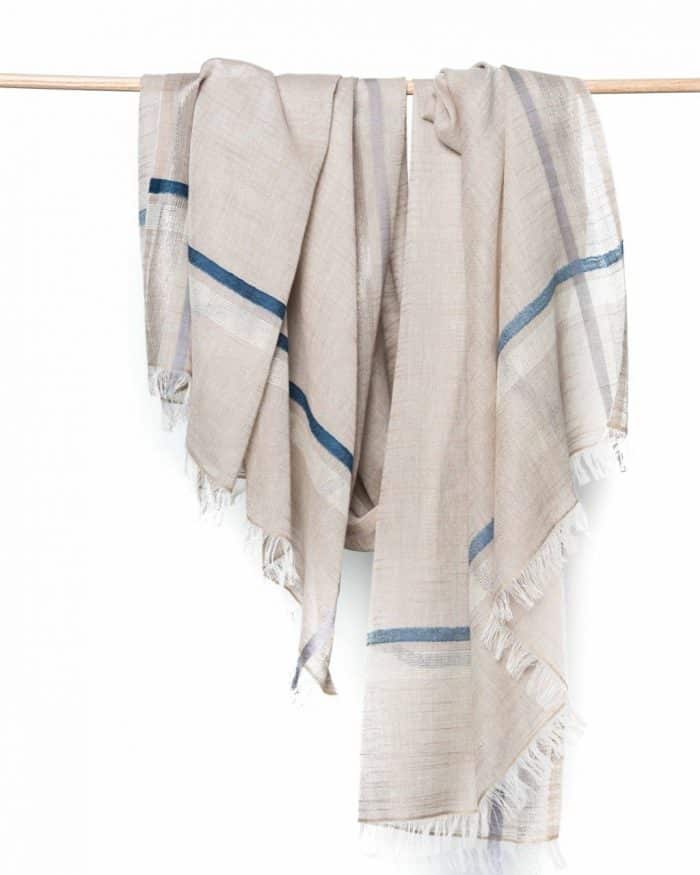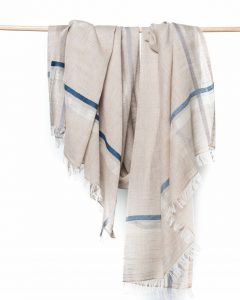 This scarf is so lightweight yet cozy. It's made of ultra-light cotton and accented with a subtle zari (metallic thread). The clean design makes it a versatile every-occasion accessory.
Bloom & Give is a great company because 10% of every purchase (about 50% of their profits) directly go to girls education programs. Each of these programs targets a specific obstacle in each community that prevents girls from going to school. I also have some of Bloom & Give kitchen towels that I love.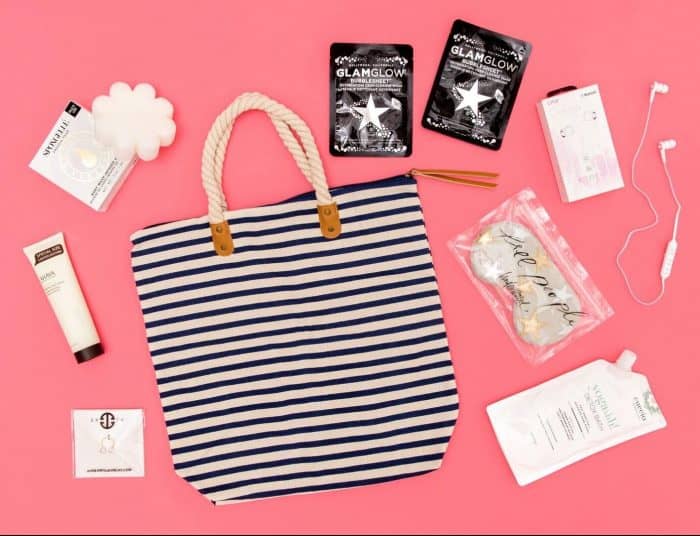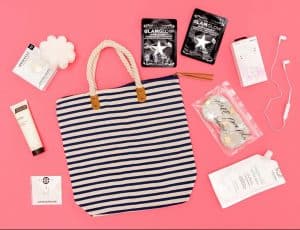 My sister got me hooked on the FabFitFun box this summer, and the past two boxes I've gotten have been awesome!
I've found some new beauty, lifestyle & fitness faves thanks to these boxes, and I love that you get multiple full sized products for only $50. [Use the code SANTABABY to get $10 off your first box.]
I cannot believe some of the awesome stuff I've gotten that would have been more than $50 alone, and anything I do not love, I can always find a friend who is interested in taking it off my hands.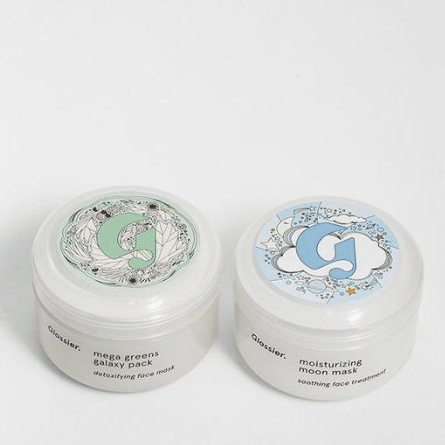 This face mask duo is the ultimate pair: one is cleansing while the other is hydrating. One of my friends gave them to me for my birthday this year, and I am in love. I like to put the first one on while I run my bath. Then I wash it off when I hop in the tub, and I put on the second mask and rest for at least 20 minutes. It's glorious and feels so indulgent to take at least 40 minutes to myself once a week. Plus, it makes my skin feel and look so nice!
I can guarantee whoever you are giving this to will delight in the idea of treating themselves to a little time of relaxation with these masks that'll make their skin glow.
11. Mug Warmer
Unless your recipient drinks her coffee or tea immediately after pouring, she likely knows the woes of a lukewarm cup of joe. And it's oh so sad. Instead of constantly microwaving the coffee (and then subsequently forgetting about it in the microwave), try this mug warmer.
It automatically turns on when you place your mug on it and turns off when you remove it. It doesn't keep it super crazy hot, but it is nice and warm when you are ready to enjoy. It comes with a yellow mug, but you could also add a more personalized mug if you wanted. Etsy has tons of cute ones!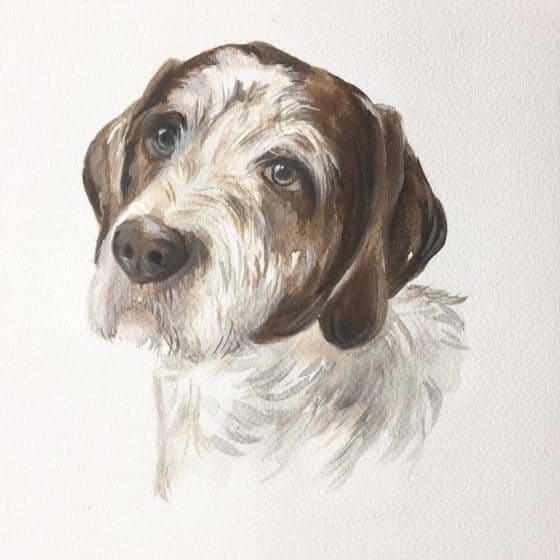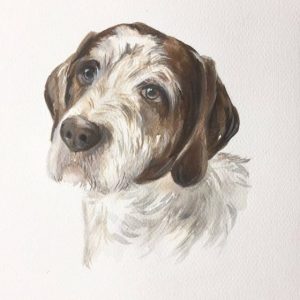 If you sister loves her pet as much as mine, she probably needs a pet portrait. Etsy has a ton of options, and I personally worked with the PetShopofColor shop. She was super helpful and responsive. [Update: it looks like she is only offering vouchers to give as gifts. Another store that looked reliable is this one.]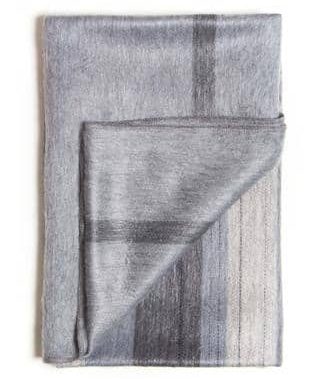 13. Shupaca Vanilla Bean Alpaca Throw
Blankets are one of my favorite things, and I have an overwhelmingly large amount of them. This Alpaca throw is the one I go to first time and time again. My sister, my mom, and I all have one and love them.
They are thin, lightweight yet extremely warm. Made from Peruvian Alpacas fibers, the throws are luxuriously soft and warm; making them a must have accessories for those chilly nights indoors.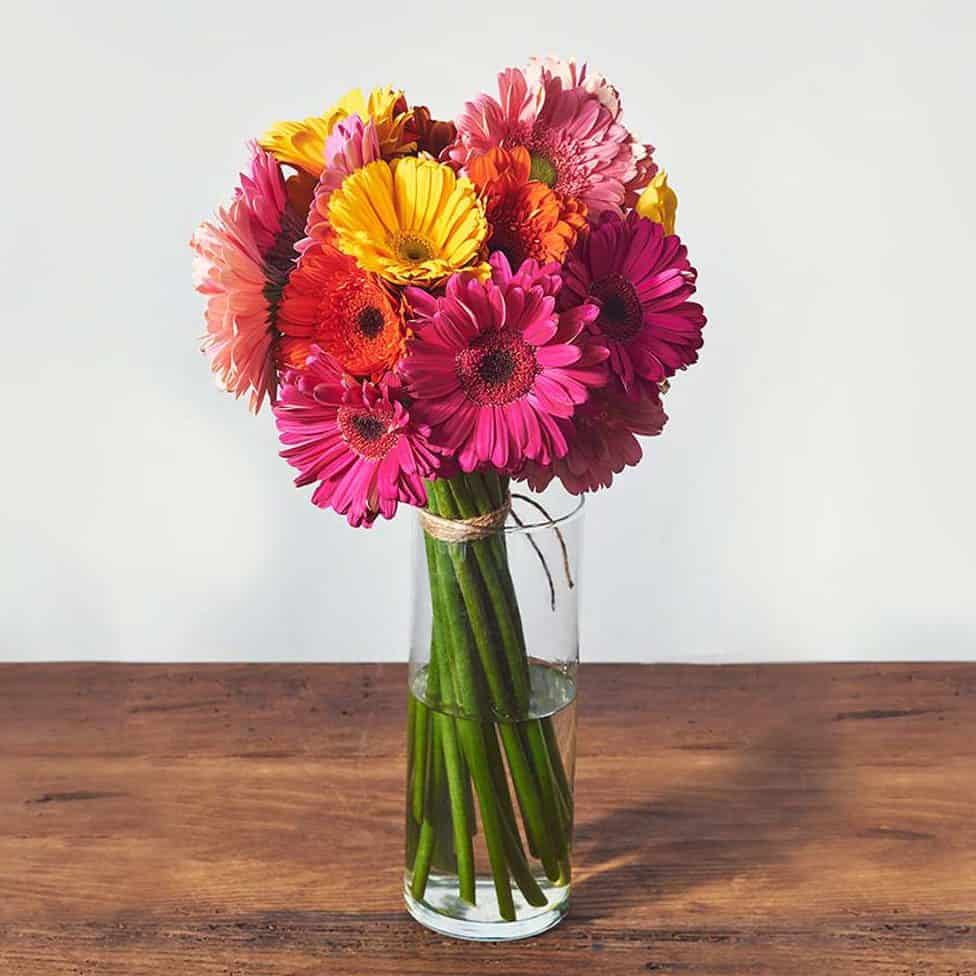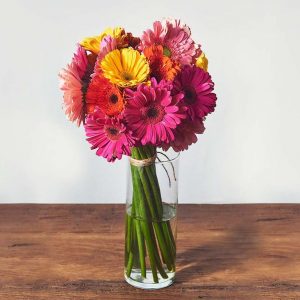 Urban Stems sources responsibly grown blooms directly from their farms. Their prices are reasonable, and the friends that I've sent a bouquet from them really liked them. Plus they send you a picture of the bouquet when they are delivered.
Bonus: if you use this link to order, you get $15 off!
---
Pin for later: