This post is written by my summer intern, Therese Bridges about what to eat if you get a summer cold. Enjoy!
I caught something this week that I wasn't even sure existed: a summer cold.
I researched a bit to see how to get rid of it and the top "fact" I read was that it can last months. Obviously that wasn't ideal to see. I have a wedding in Colorado this weekend and it just won't fly if I'm congested while traveling.
The first thing I did was make a glass of Emergen-C and took some cold medicine that lead to an epic nap. When I woke up I took more medicine and wanted to go back to sleep. (This soon became a pattern.)
Then I thought, I know my food and vitamins, why not eat my Vitamin C rather than drinking a powder form. It really worked and I am writing today with the ability to breathe through my nose.
When it comes to vitamins I always get them mixed up, even though I've taken many a test on them, so I thought I would create a "cheat sheet" for them.
Fat soluble:
A- cAret (my kindergarten spelling of carrot to signify "ret"inol and carotenoids for the eyes) also good for immune system, reproduction, and cell growth and communication
D- the aDDed vitamin to foods, mainly milk (for strong bones) and promotes calcium absorption
E- the antioxidant (please comment with any ideas of a colorful way to remember this)
K- the blood "K"lotting (clotting) vitamin
Water soluble:
C- collagen and antioxidant that works well with vitamin E and helps with immune function
B6- enzyme reactions and brain development (need especially when pregnant)
B12- prevents a type of anemia that makes you tired (helps with energy)
What I get from this information: when sick, eat higher amounts of vitamins with immune help (vitamin A, vitamin C, and vitamin E).
What I ate to nutritionally get rid of my cold:
Red Bell Peppers
I did not always like this delicious vegetable and I am kicking myself for not trying them sooner. I ate them with almost every meal while I was sick and I credit the return of my sense of smell to them. Green bell peppers are high in vitamin C as well but I prefer the red. Not only are they extremely high in Vitamin C but they are packed with vitamin A and low in calories!
Meme makes a delicious stuffed bell pepper recipe but if you are feeling too sick to want to cook a lot (or do not have a loved one with the good cook gene) you can cook them on a skillet or eat them raw with some hummus.
Brussels Sprouts
I may have been the only kid that would ask my mom for Brussels sprouts with my dinner but they are one of my favorite green veggies. They are one of the highest food sources of vitamin C. Since I was under the weather I just baked them with some Tony's seasoning and chicken broth (surprisingly delicious). If you want to make a more gourmet option Meme has a few that are excellent like Cheesy Brussels Sprouts Dip, Roasted Chicken and Brussels Sprouts, Thanksgiving Roasted Veggies, and Roasted Chicken and Brussels Sprouts.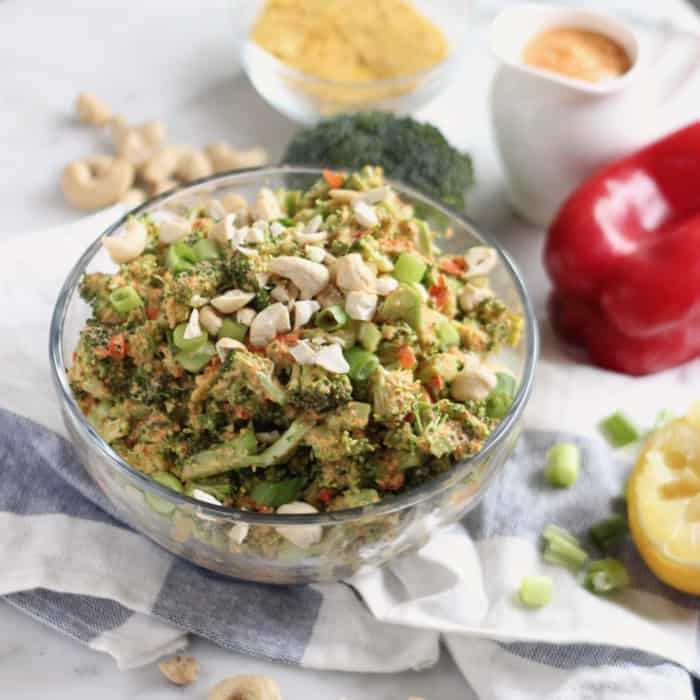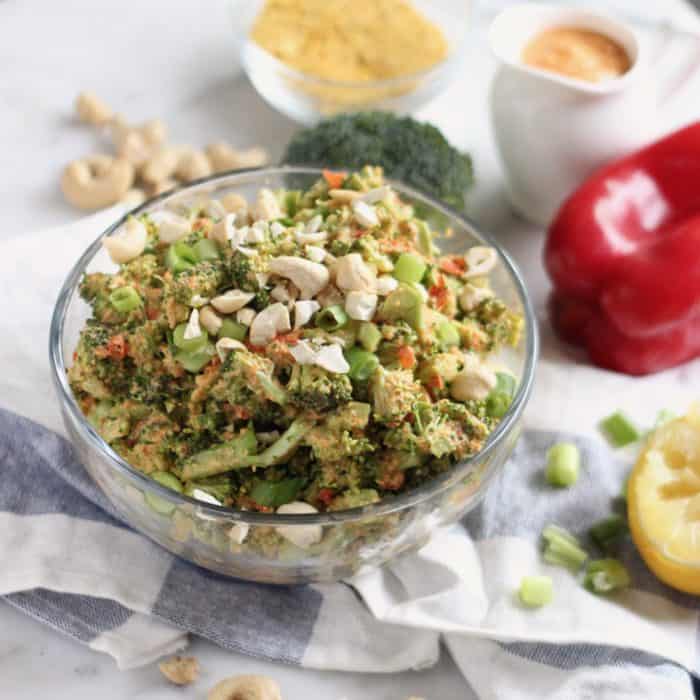 Broccoli
Broccoli is chock-full of vitamin C and you feel good eating it. If you don't like steamed vegetables, Meme has a Broccoli Slaw recipe you are sure to enjoy.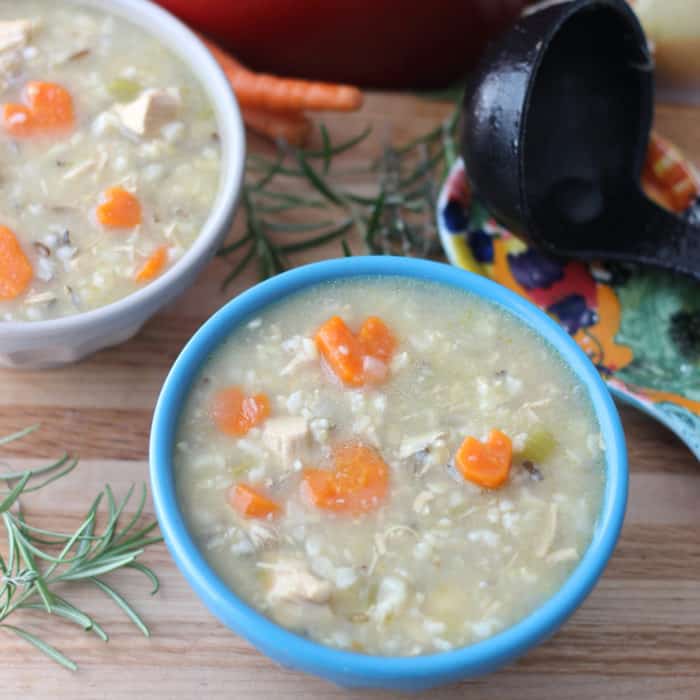 Chicken Soup
I am pretty proud to say that I made a mean homemade chicken noodle soup in the crock pot this week. The crock pot is great when you are ill because it does the work for you. I didn't add carrots but their source of vitamin A would add an extra antioxidant punch. I'm not saying this will help your immune system but it sure does make you happy. My favorite part was when the steam cleared my nose for a bit.
You can also try this Chicken and Rice Soup or Jalapeño Chicken and Potato Soup. They're a little time consuming but completely worth every second it takes to make!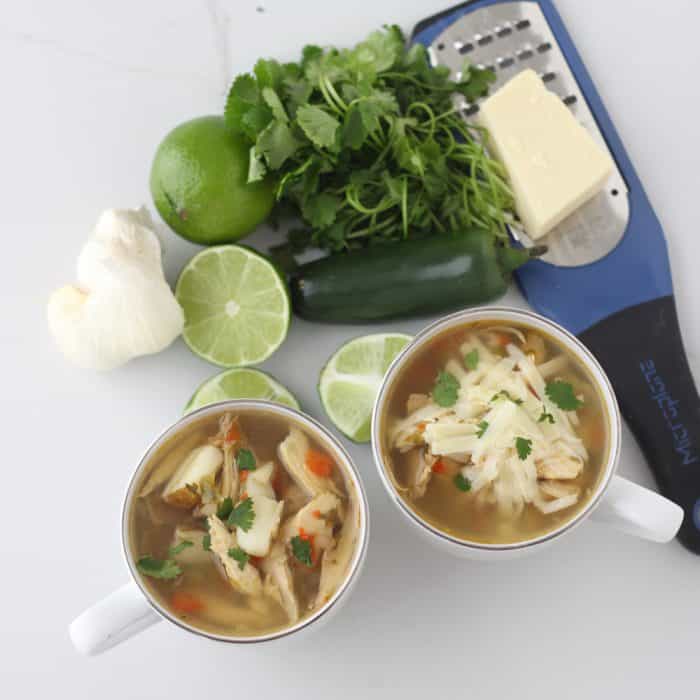 Tea
My personal choice of tea is lemon zinger and as with the steam from the soup, the hot tea made my mind clear again. Green tea is also an excellent option and has been very popular lately on the weight loss scene (the last of your worries when sick). If you want to make a homemade brew Meme has a pomegranate white tea. Her post contains a great explanation of why tea is helpful with colds.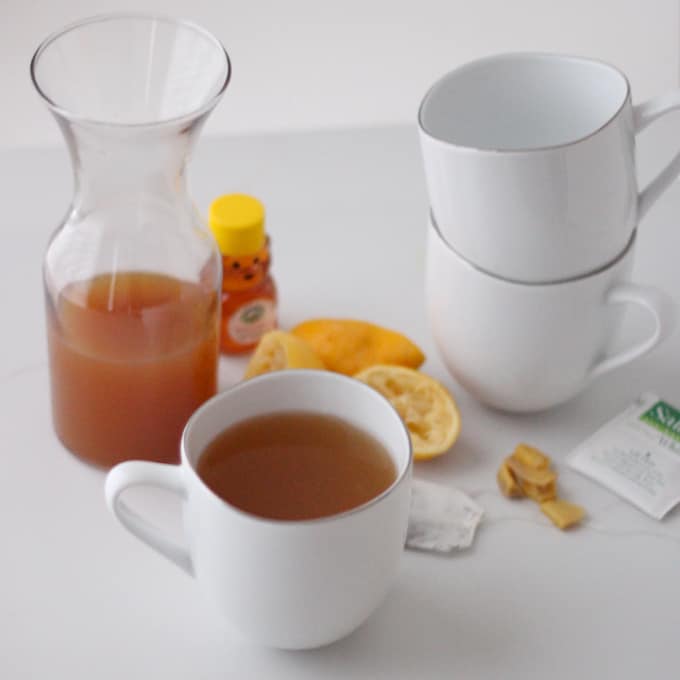 Some other feel good foods that would help with immune health:
Therese Bridges
Referenced from the Office of Dietary Supplements. (n.d.). Vitamin c fact sheet. Dietary Supplement Fact Sheet