Celebrate food with over 120 time-honored recipes to nourish you from the inside out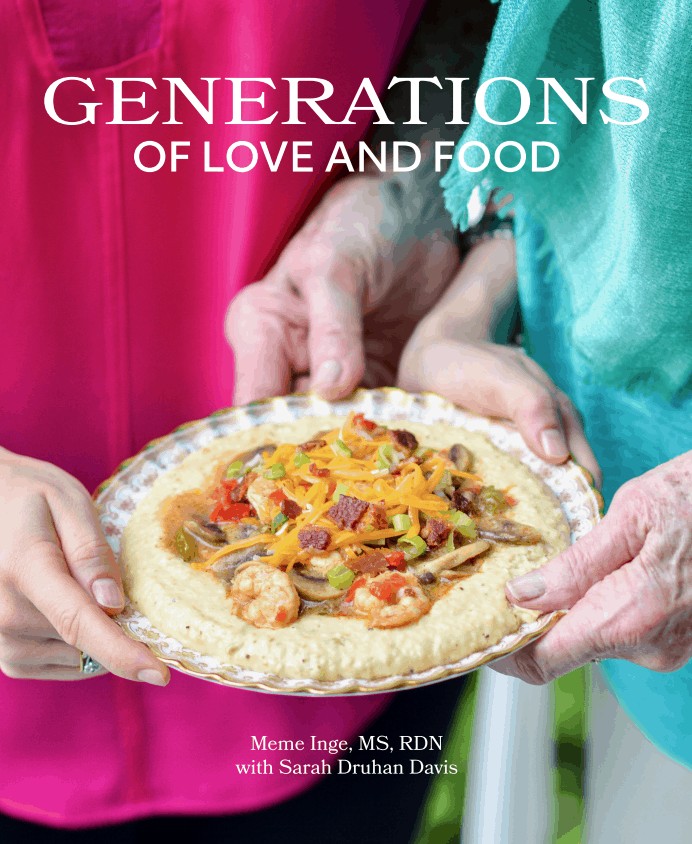 Nan and I spent countless hours curating the content for this cookbook in an effort to bridge the gap between our generations and to find the happy medium for entertaining with ease while providing nourishing meals for your guests.
When I started this adventure a few years ago, I was at a place in my life where calories, added sugar, and whole grains were my main concerns in a recipe. Now, I can appreciate food for what it does: provide our bodies and our souls with nourishment.
Yes, my body feels better when I eat vegetables, but life without cookies would be so very sad. That is why this is not a "healthy" cookbook. It is a cookbook full of recipes that celebrate food.
This cookbook balances time-honored recipes to make sure they are as beneficial for your body as they are for your tastebuds.
The ingredients were chosen with great care. When there is something like bacon grease in a recipe, it's there because the dish tastes best with it.
I honed the recipes as much as possible to make them easier and more wholesome, but nothing in here tastes like diet food.
**Click here for the sugar cookie recipe**
**Click here for the Good Luck Soup recipe**
**Click here for the Bushwacker recipe**
The cookbook I created with my grandmother, Nan, is no longer available to order online. It can be found in stores around Mobile, Alabama.
Generations of Love and Food - an (8.5 x 11") hardback book with a dust jacket.
There are over 120 recipes, and every recipe has a photo (so there's no guessing what your food will look like). And each one was chosen to make your tastebuds happy and your body feel good.