The ultimate holiday gift guide full of gift ideas for anyone and everyone. This gift collection has over 50 gifts I love and use myself; this isn't just a random collection of ideas from the internet.
Sometimes I wonder if gift guides I find are just a collection of items that people have seen on the internet... and it makes me a little worried. I want to know if it's actually a good gift!
So, this gift guide is not that! I have given or received (and loved, obvi) all of the ideas on this list.
Note: I listed the prices at the time of publishing as a guide, but there is a possibility the prices will change.
Gifts for the Beauty Lover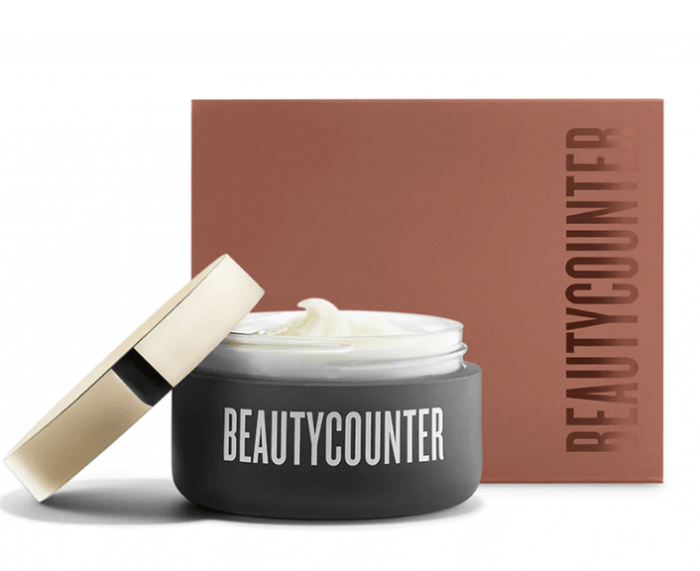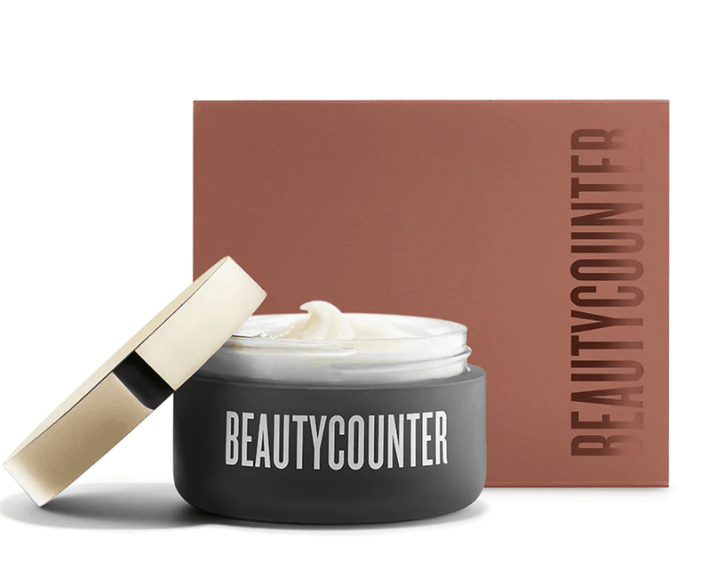 Beautycounter Cleansing Balm $89
This is the ultimate gift for a beauty or skincare fan. Beautycounter Cleansing Balm is so luxurious and nourishing that the person you gift it to will wonder how they lived without it for so long.
You can use it to remove makeup, to heal chapped lips or skin irritations, as an overnight face mask, and more.
Plus, I love that Beautycounter products use safe ingredients, so you can enjoy them worry-free. Most of my beauty products are Beautycounter and have been for the past 5+ years because I believe in them so much. And every year, they are one of my favorite things to give and receive for the holidays.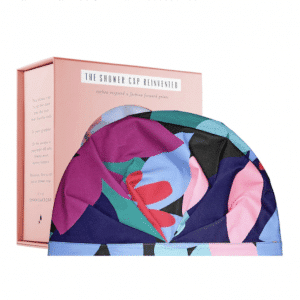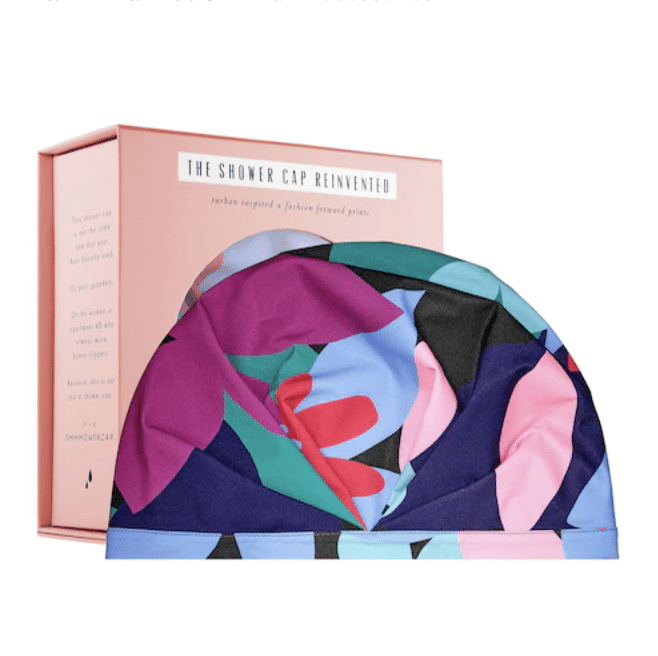 Shhhowercap $45
There are few things more frustrating than trying to keep your hair from turning into a frizzy mess during a shower or bath when you're not washing your hair. And let's be honest, shower caps aren't always the most reliable.
So when I saw this Shhhowercap, I was pretty excited despite its high price tag because it protects your hair and doesn't give you an elastic mark on your head after using. Plus, it dries quickly and comes in multiple patterns and colors. It's a really cute and fun gift to receive.
(The reviews about this shower cap are very mixed. However, I really like it, but don't expect it to be a magician. You can't bend over in the shower and not have water run into your hair, shower cap or not. I also have a pretty good amount of long hair and didn't have any issue with my hair fitting into the cap or staying in it.)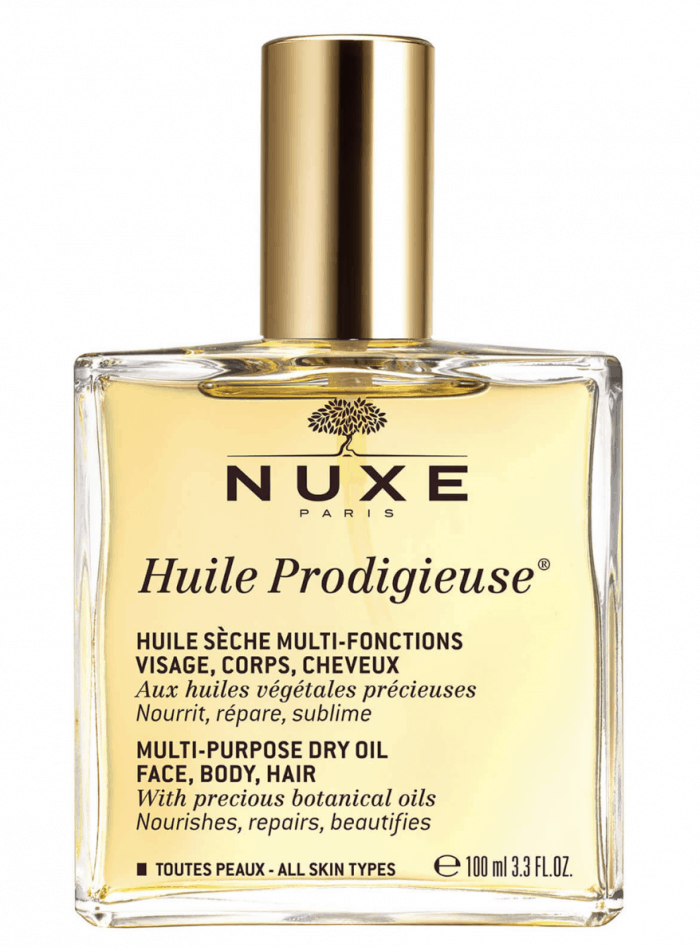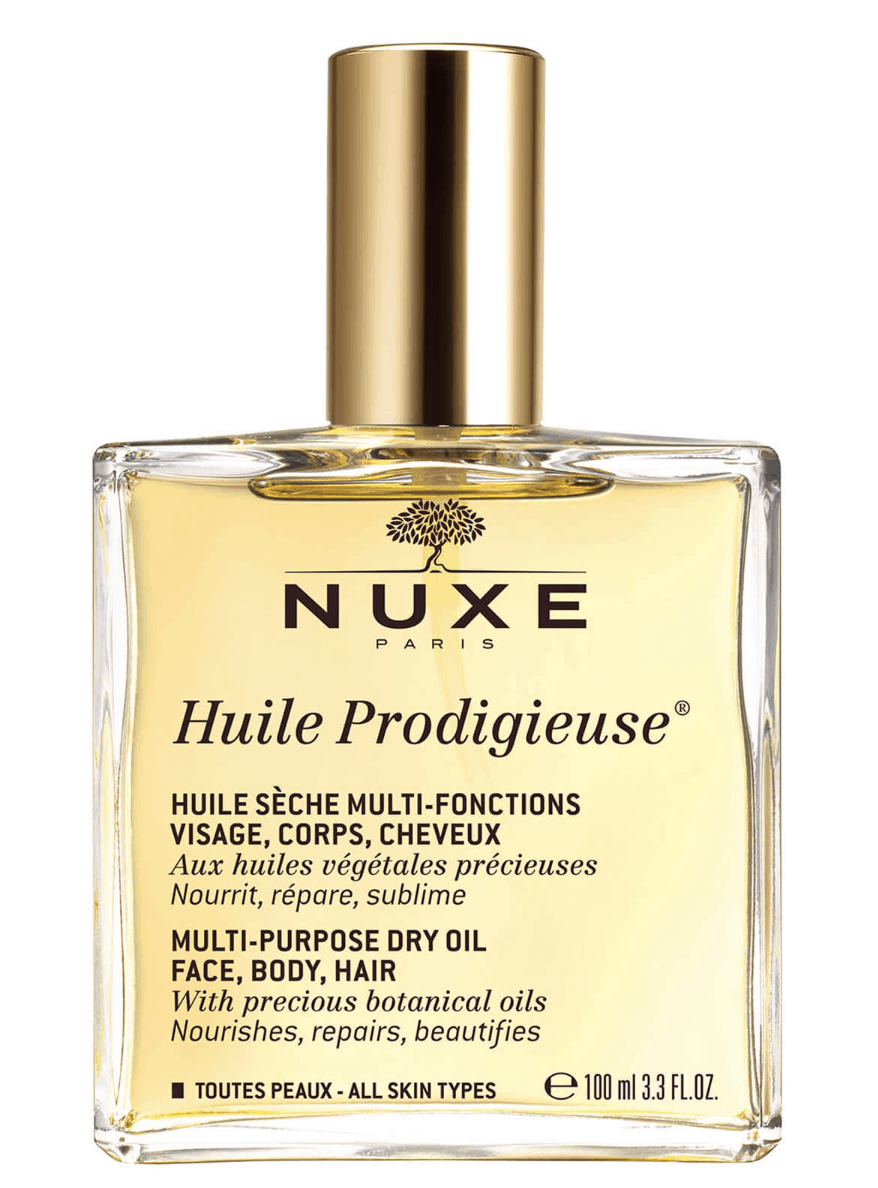 NUXE Huile Prodigieuse Multi Usage Dry Oil $42
I found this when I was in Paris, and I am absolutely in love. It smells amazing, makes your skin feel amazing, and is multipurpose so it's great for traveling. I bought 3 bottles while I was there just in case it was hard to find in the US. Luckily, it's not hard to find online. And you definitely need to order some -- if not for you then at least for someone else!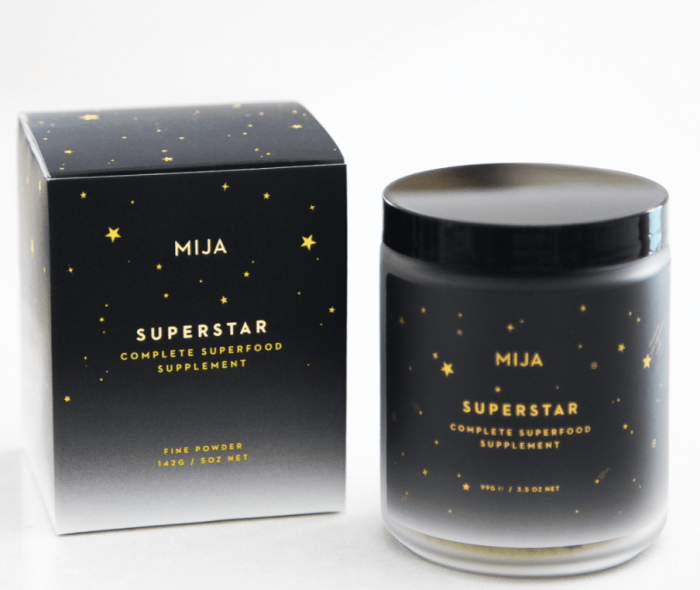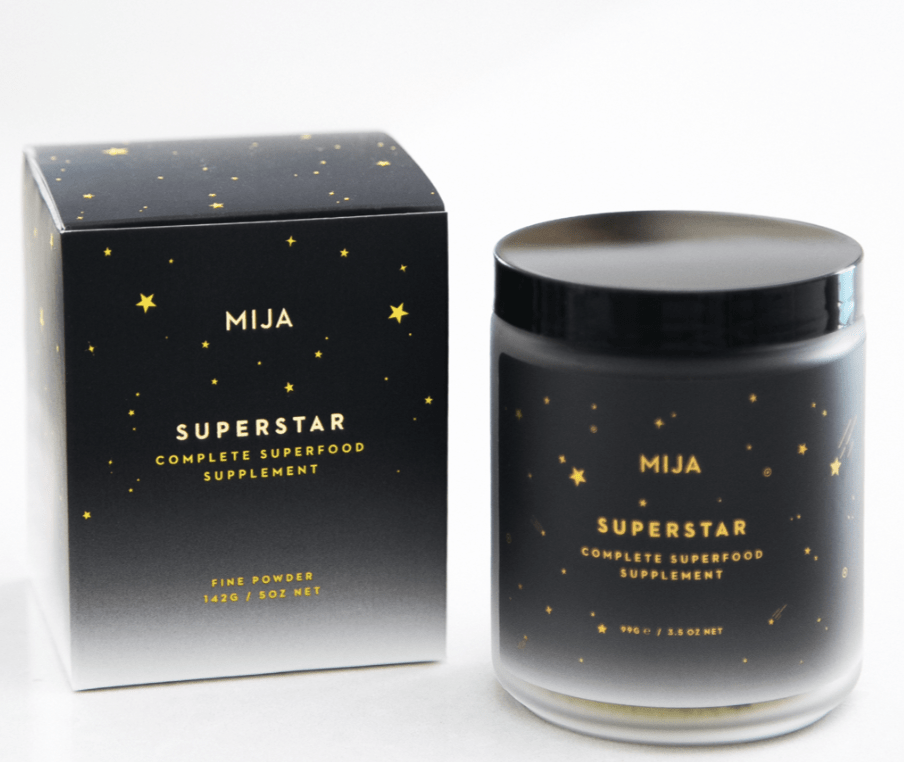 Mija Superstar $78 (get 10% off with my code LivingWellKitchen10)
This supplement that actually tastes really delicious is made of ceremonial-grade matcha and moringa leaf, along with the most abundant, nutrient-rich, bio-available superfoods. Designed to provide the ideal daily ratio of vitamins, minerals, micronutrients, antioxidants, anti-inflammatories, alkaline greens, and phytonutrients in a daily dose.
I was gifted a jar this summer when I was in the middle of working a lot, planning a 3 month trip to Europe, packing, and moving. Needless to say I was stressed, not eating as many nourishing foods, and not getting enough sleep; yet somehow I felt energized and my skin was glowing. Plus, I looked forward to drinking this supplement every morning. Sold!
Bonus: the ingredients in Mija Superstar are sourced from fair-practice, ethical, and sustainable growers that also benefit the Earth and global communities. And their packaging and shipping is also eco-friendly.
Use my code LivingWellKitchen10 for 10% off!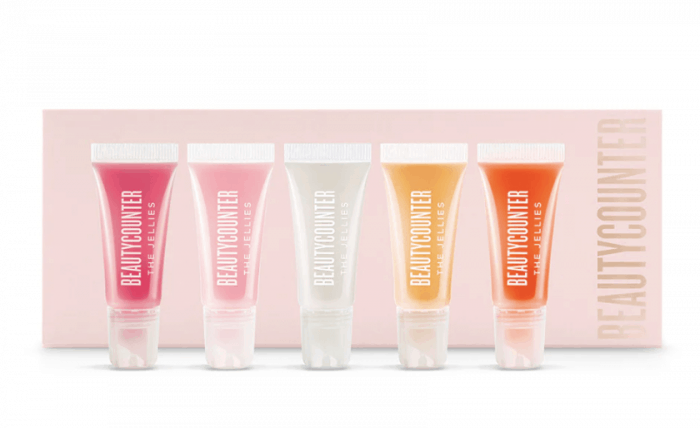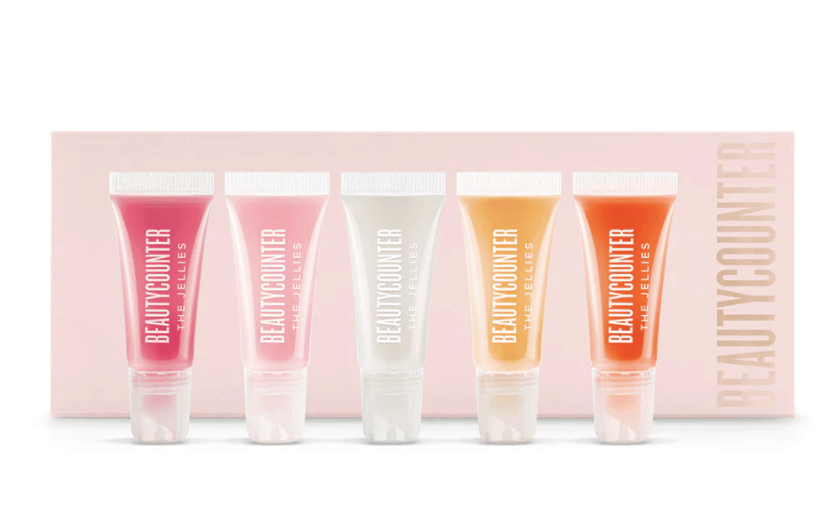 Beautycounter The Jellies Lip Gloss $39
Remember those juicy tubes that everyone loved about 15 years ago? Well, they're back but they are made from safe ingredients. There are two options - Brights and Shimmers - and they are great as a set or break them up and give them as stocking stuffers or party favors.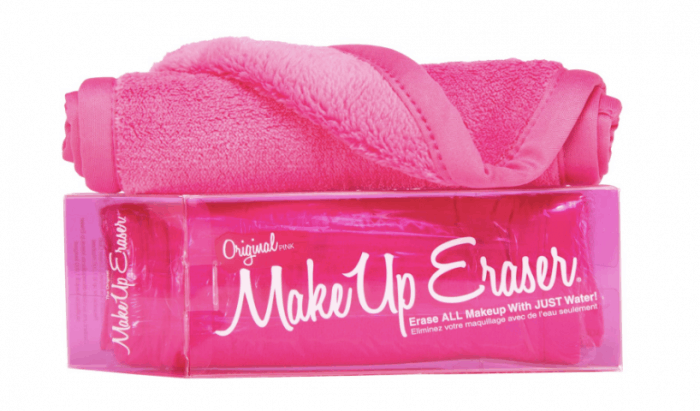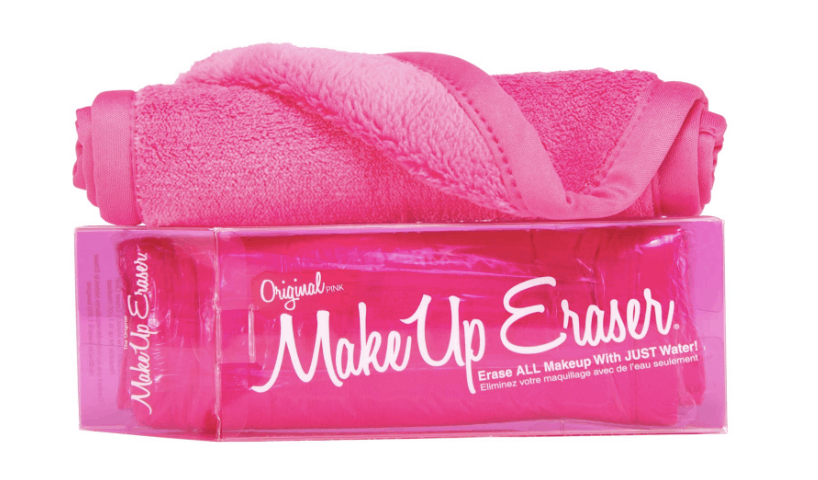 Makeup Eraser $20
Easily remove all that makeup with only water using this makeup eraser. This thing is so soft on your face and is a great alternative to those single-use makeup wipes. I love that it doesn't pull on your skin and quickly removes everything. I got this last year and have been using it almost daily ever since (even when I'm not wearing makeup, I still love using it because it helps my skin feel clean but not overly scrubbed).
P.S. Sephora also has a cute gift version that has a cactus print with a scrunchie and bag!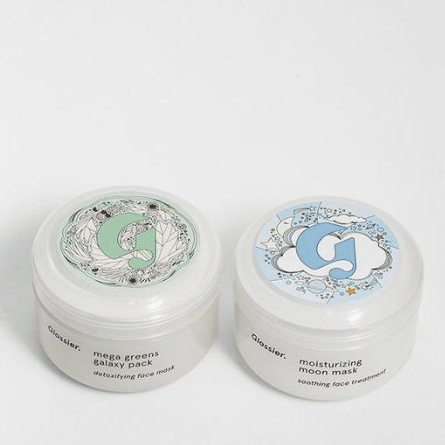 This face mask duo is the ultimate pair: one is cleansing while the other is hydrating. One of my friends gave them to me for my birthday two years, and I am still in love. I like to put the first one on while I run my bath. Then I wash it off when I hop in the tub, and I put on the second mask and rest for at least 20 minutes. It's glorious and feels so indulgent to take at least 40 minutes to myself once a week. Plus, it makes my skin feel and look so both clear and moisturized!
I can guarantee whoever you are giving this to will delight in the idea of treating themselves to a little time of relaxation with these masks that'll make their skin glow.
Foreo Face Cleanser $140
I got one of these three years ago Christmas, and I use it every single day. It gently scrubs your face without making it feel too dry, and it's easy to clean, store, and travel with. The Foreo is small enough to fit in your toiletry bag, and it comes in fun colors. Plus, it's great for encouraging teens and tweens to start taking care of their skin.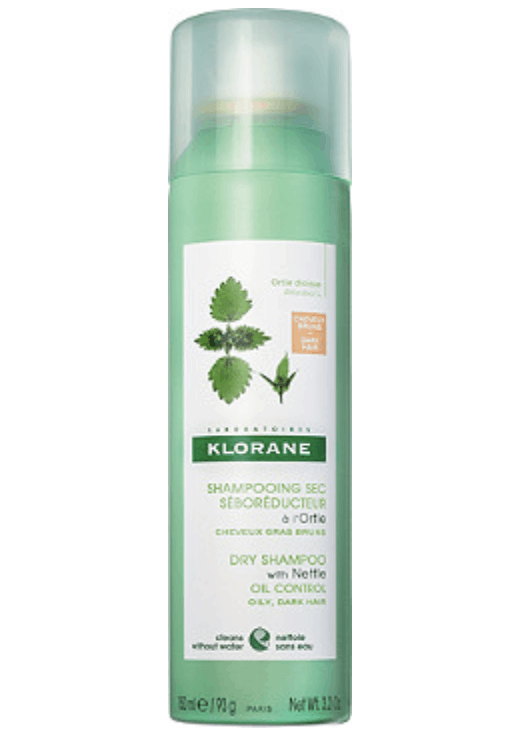 I've tried countless dry shampoos, and this is hands-down my absolute favorite dry shampoo I've used. I know that's a bold statement, but I have a good reason: I bought it while in Paris where everyone smokes meaning my hair smelled terrible unless I washed it every single night (which isn't good for keeping your hair strong & healthy).
Once I started using this dry shampoo, I could go days without having my hair smell like an ashtray. Also, on day 5 of using the dry shampoo, I had three random people tell me my hair looked great which should be testament enough.
Important: if you have dark hair, be sure to get the dark hair specific dry shampoo. The regular one will turn your hair gray/white. Otherwise, this stuff is incredible and should be in everyone's stocking.
Best Kitchen Gifts
Le Creuset Enameled Cast Iron Shallow Dutch Oven $250
I use the pot almost every single day, no matter what time of year it is. It's durable, and you can practically make anything in it: soups, one-pot meals, casseroles, tacos, roasted chicken, pot roast, and more. I could not live without this pot, and neither should you!
Le Creuset Multifunction Pan $250
Yes, I use the shallow dutch oven almost daily which is why it keeps making the holiday gift guide. But this Multifunction Pan is another favorite of mine (you can see it in these Iced Chai Lattes or the Rice Crispy Treats without marshmallows).
Not only is it a great sturdy saucepan, but there is also a skillet on top that doubles as the top for your saucepan. Two things in one! And the skillet is the perfect size for something small like making a blue cheese sauce for steak.
Chef's Oven and Trivet Set $316
Ok so I know I've already posted three things in this brand, but it's because it is so worth it. Beyond worth it. I do not treat my kitchenware very kindly or cautiously, and the ones I have still work (and kinda look) like new after 10-15 years.
It's completely worth the investment if you ever want to cook. Even if you don't love to cook, I'd recommend one of these. It might actually help you enjoy cooking haha.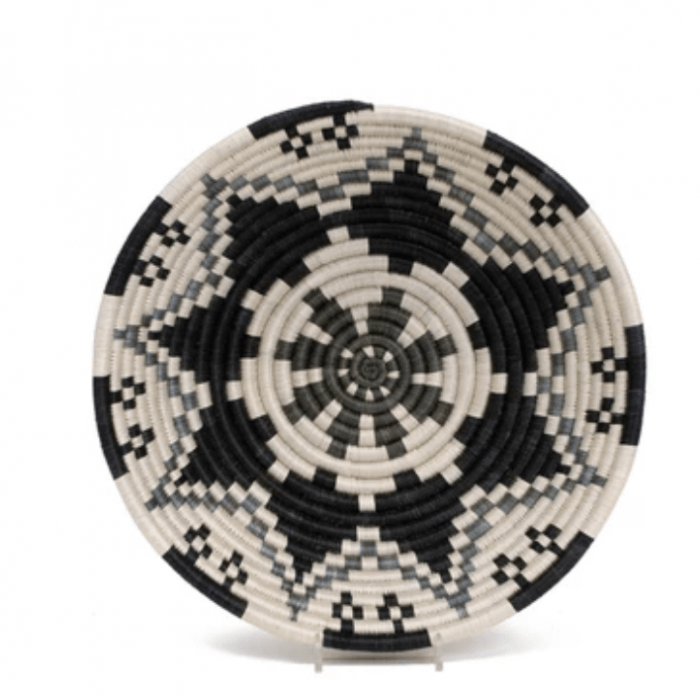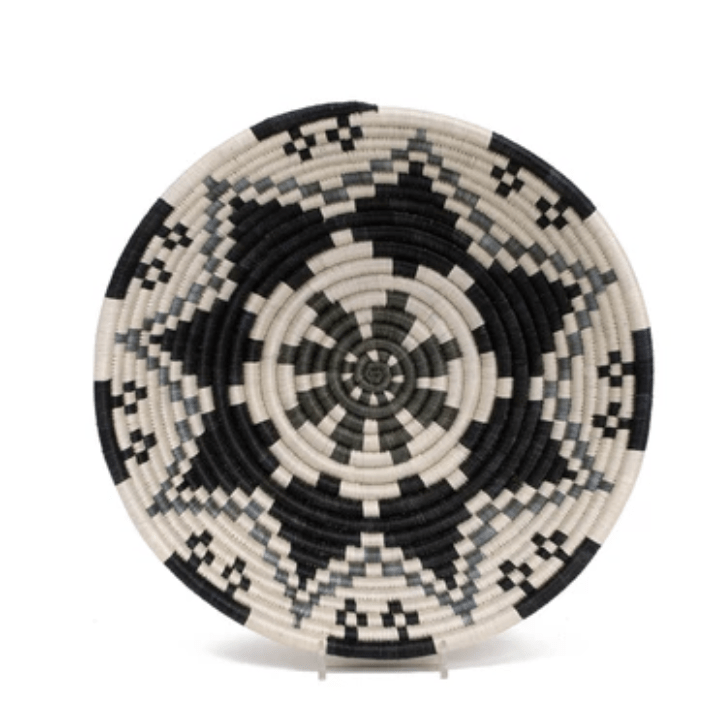 This basket is such a lovely addition to your home. I use it as a catchall by the door for mail, keys, etc. And I've also used it as a bowl for potatoes, fruit, or onions and garlic. Handwoven from natural, organically dyed sisal and sweetgrass fibers, this food-safe bowl is made by artisans in Africa.
Instant Pot $100
If I'm not using my Le Creuset, it's because I'm using my Instant Pot. I cannot believe how much I love this contraption. I use it almost daily to make lamb curry, pho, salsa chicken, lentil curry, hard boiled eggs, spaghetti squash, and more!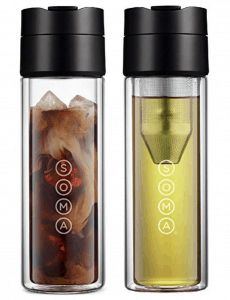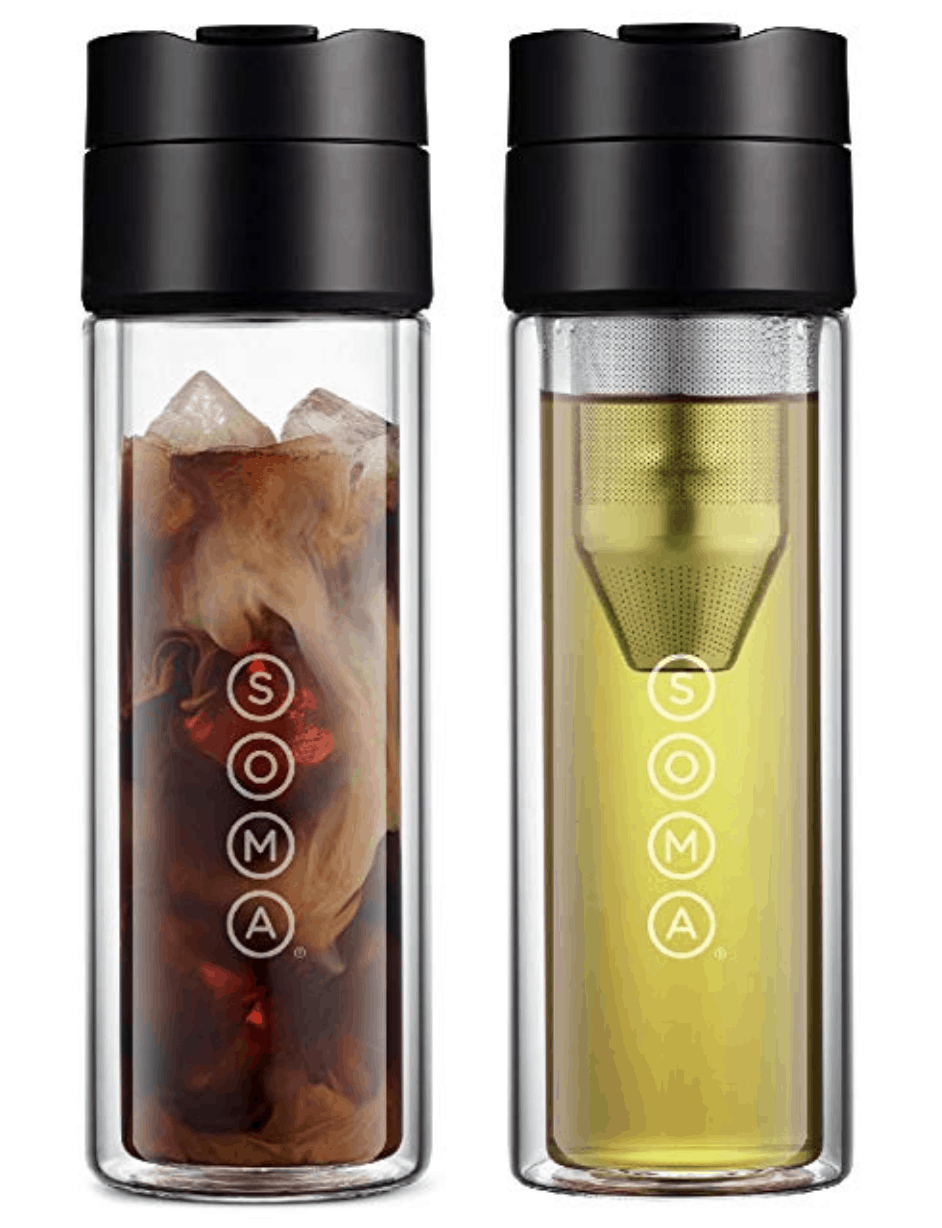 Soma Brew Bottle $40
Know someone who likes coffee but doesn't want to make a whole pot? Or someone who doesn't want to worry about waste when using a Keurig... or someone who wants hot coffee or tea when it's cold outside and iced coffee when it's hot out? Enter this brew bottle which brews hot coffee (in a few minutes) as well as cold (overnight).
It has a double-walled glass, so your beverage stays at the right temperature. [Note: The only thing to be careful of is dropping anything (like a spoon) into the glass or you run the risk of breaking the glass.]
Toddy Cold Brew Coffee Maker $35
Know someone who would want to make their own cold brew coffee at home and not need to buy it at the store all the time? With a cold brew coffee maker, it's super easy to do.
You can even flavor it to make gingerbread or pumpkin spice coffee drinks. To add a little extra something to the gift, you could include a bag of their favorite coffee and maybe even a cute coffee cup.
If you know someone who like tea, this pot is the perfect gift for them. I use mine almost every single day, and love everything about it. It's easy to clean and can even go in the dishwasher. Plus, the metal infuser removes so you can heat the water directly in the pot in the microwave in a pinch.
Throw in a bag of loose leaf tea leaves and/or a new mug for an extra special gift.
Truffle Salt $16
Anything truffle sounds fancy in my opinion, but this isn't insanely expensive. Truffle salt (any flavored salt) is a great gift because it's something people will use but likely wouldn't buy for themselves. It's also a great stocking stuffer for someone who loves good food.
Laughing is my favorite, and what better way to enjoy your time in the kitchen than to have a little laugh? These funny kitchen towels are great for your friend with a sense of humor. Note that some are a little offensive, so you might want to take into account who you are giving these to (and whether or not they live with others who wouldn't want a towel with bad words on them).
Wine Folly: The Essential Guide to Wine $20
I got this for Christmas a few years ago, and it's a fun read. Plus, it gives you easy-to-digest info about wine. And all you need to know about it. A great book to have in your kitchen if you are even remotely into wine.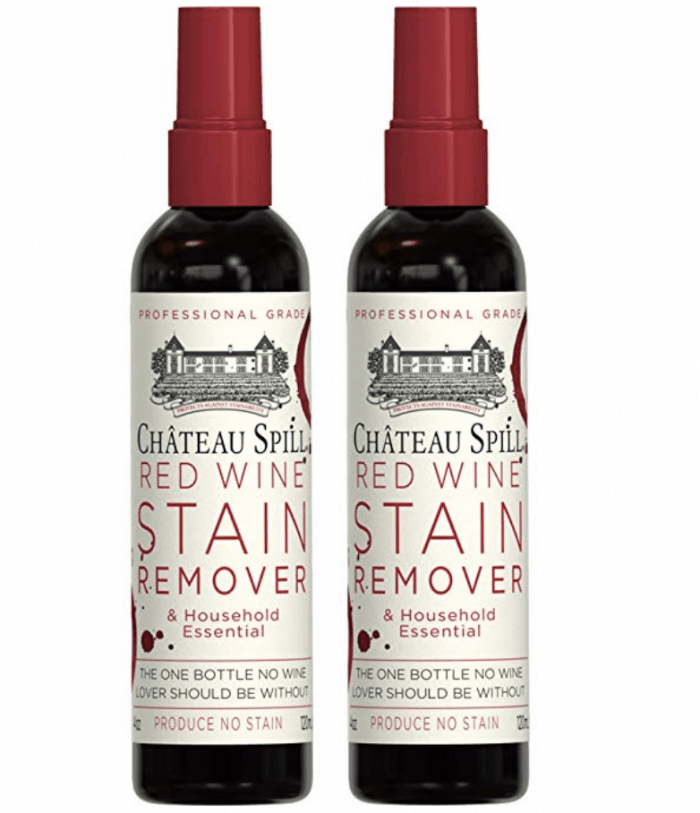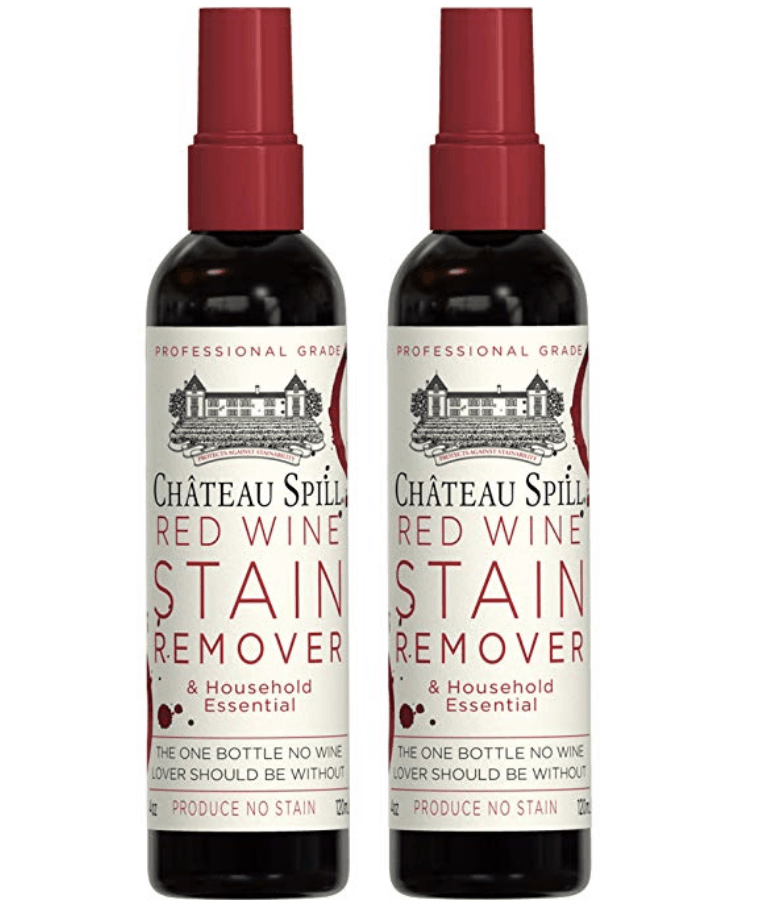 Chateau Spill Red Wine Remover $15
Speaking of wine... if you happen to spill it or anything else difficult to remove like blood, strawberries, etc., then you need this stain remover. I know from experience that it completely removes red wine, blood, and smashed strawberries on an array of materials (like towels, sweatshirts, and woven bags... I spill a lot).
My favorite part of this cookbook (outside of the inspiration) is that the author, my friend Kim Hoban, gives you substitution ideas plus flavors the veggie pairs well with. I love veggies, but I find myself getting in a routine then feeling bored with them. It's helpful even for looking for suggestions on flavors that work well with the specific veggie or substitution ideas!
If you want to add more veggies into your life with tasty options that can easily be modified to what you have on hand, what flavors you prefer, or your dietary preferences, then this is the book for you!!
Shaya: An Odyssey of Food, My Journey Back to Israel $20
This lovely cookbook is part memoir, part recipes, and it is wonderful! My good friend Rémy actual helped write this book; when I lived in New Orleans, we had a lunch club together so I know her cooking is legit! And it's pretty enough to keep on your kitchen counter.
Food52 Cook in the Blank: The Fun, Freewheeling Game Plan That Takes You from Zero to Dinner $15
This cookbook is so much fun!! It's like Mad-libs for cooking. There are 20 fill-in-the-blank recipe templates to spark creativity and give you a little kitchen inspiration.
If you know someone who likes to experiment in the kitchen, they will love this! It is definitely a big one... It weighs at least 5 pounds and is over 600 pages of insightful kitchen wisdom. I find myself giggling at the author and consistently having lightbulb moments. There are in-depth explanations (without being boring or overwhelming) and tasty recipes.
Gifts For the Home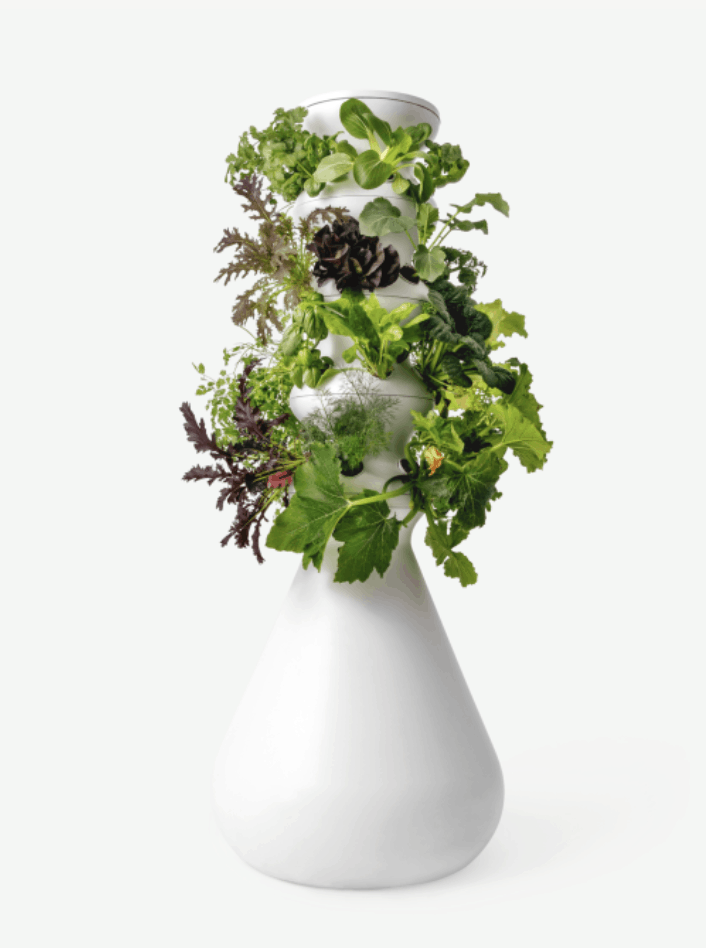 Lettuce Grow Farmstand (Use code FRIEND-BLTQ for $50 off)
This hydroponic farm is my favorite purchase this year. I have been growing all my veggies at home, and it is so exciting to watch them grow. Also, I have a certified black thumb and kill everything and managed to keep these alive with minimal effort.
You buy the farmstand, set it up in under an hour, then pop the seedlings into the spots on the farmstand. Within 4-10 weeks, you have a plethora of veggies right on your porch. You can even grow them inside. And the seedlings are only $2. This would be great for getting kids excited about veggies, too. Plus, I love that they tell you how to grow everything and give you seedling options based on your location and whether or not you're growing inside. I highly recommend it if you love having fresh veggies and enjoy the satisfaction of growing it yourself!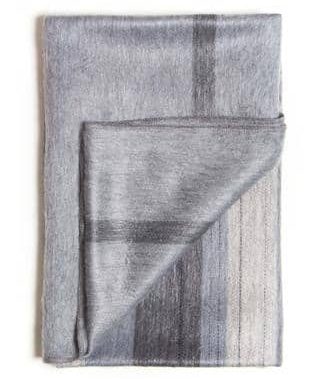 Shupaca Vanilla Bean Alpaca Throw $115
This is the third year running with this throw on my gift guide. Blankets are one of my favorite things, and I have an overwhelmingly large amount of them. This Alpaca throw is the one I go to first time and time again. My sister, my mom, and I all have one and love them.
They are thin, lightweight yet extremely warm. Made from Peruvian Alpacas fibers, the throws are luxuriously soft and warm; making them a must-have accessory for those chilly nights indoors.
My absolute favorite Laundry Detergent: Tyler Diva Glamorous Wash $30
This laundry detergent has the most amazing scent! I actually look forward to laundry because I love the way this smells so much. I often rave about it on my Instagram stories and many people have tried it after I recommended it and have also fallen in love.
You only need a little bit in each load of laundry -- I like to add a little after I use a normal amount of inexpensive unscented detergent. And it's a great gift that people will appreciate and use for months. Bonus: get the dryer sachets for your stocking or a little something extra.
I got a P.F. Candle Co. Diffuser this summer in the No. 21: Golden Coast scent, and holy moly it smells incredible! I am a huge fan of candles, but I don't always want to light candles.
I really like how the diffuser keeps emitting scent without lighting anything, and it lasts for quite some time. It took almost three months to reduce to half the amount. But seriously, I cannot describe how amazing it smells. Plus, P.F. Candle Co. uses naturally harvested rattan reeds to absorb the scented oil infused with sage and palo santo essential oils.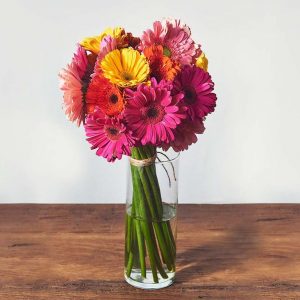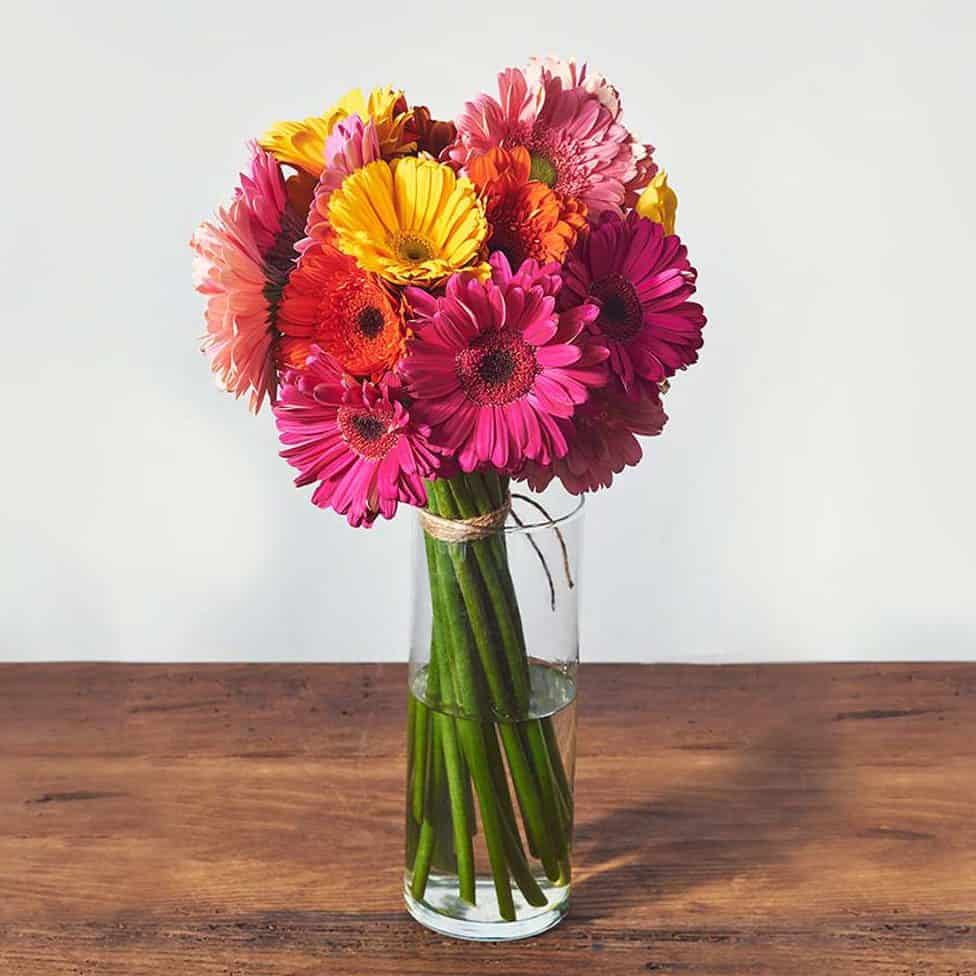 Urban Stems Flowers $55-120 (get $15 using that link)
Urban Stems sources responsibly-grown blooms directly from their farms. Their prices are reasonable, and the friends that I've sent a bouquet from them really liked them. Plus they send you a picture of the bouquet when they are delivered.
Bonus: if you use this link to order, you get $15 off!
Amazon Echo Dot $50
I got an Amazon Echo Dot last year, and I still use it daily. I have a few plugs that my lights, TV, Christmas tree, and a few other things are attached to, and it is so nice to be able to ask Alexa to turn things on and off. I also use it as a timer which is so nice when you are cooking and don't want to have to stop what you are doing to set a time. I ask it to remind me of things and more.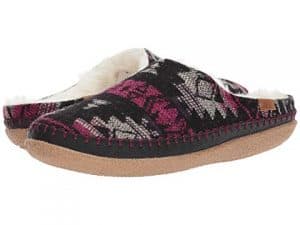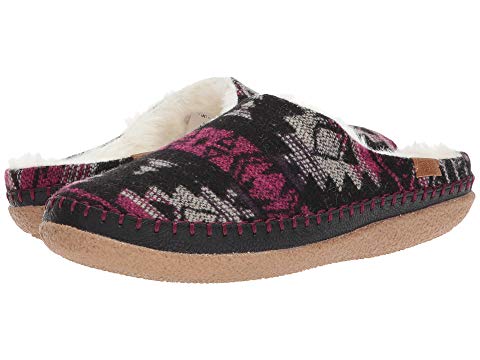 Slippers $60
Slippers are the greatest things on Earth, and I honestly don't think you can have enough pairs of slippers.
I continue to buy TOMS slippers because they are cozy but not too hot, and I appreciate the business model where they donate a pair of shoes to someone with every purchase. These slipper socks are easy to travel with and keep your feet nice & warm. And my sister is obsessed with her UGG Slippers.
Mug Warmer $35
Unless your recipient drinks her coffee or tea immediately after pouring, she likely knows the woes of a lukewarm cup of joe. And it's oh so sad. Instead of constantly microwaving the coffee (and then subsequently forgetting about it in the microwave), try this mug warmer.
It automatically turns on when you place your teapot or mug on it and turns off when you remove it. It doesn't keep it super crazy hot, but it is nice and warm when you are ready to enjoy it. It comes with a yellow mug, but you could also add a more personalized mug if you wanted. Etsy has tons of cute ones, and so does Amazon!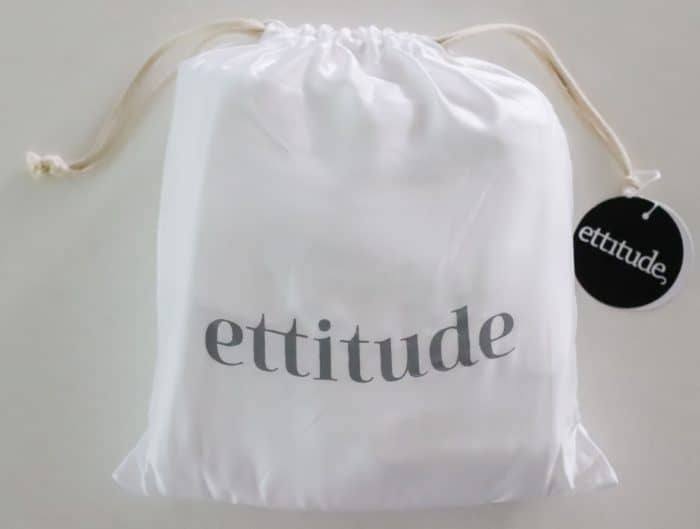 Bamboo Lyocell Sheet Set $140-200
The brand Ettitude is mentioned three times in this gift guide for good reason: their bamboo material is pure heaven. These sheets are like sleeping in butter, but they are made from bamboo. Which means they're better for the environment, saving 3031 gallons of water compared to cotton.
These breathable, buttery sheets won't make you sweat at night but keep you cozy. They're hypoallergenic, chemical-free and not outrageously expensive for such high quality sheets. But if you want something a little more budget-friendly than a set of sheets, you can always go for the travel set, pillowcases, or eye mask.
Bamboo Pillowcase $40 for 2
A soft pillowcase is a game changer! It's great for your skin and hair. I never realized how much I would notice a difference in my pillowcase until I started using a silk one. But I switched over to a bamboo pillowcase because it is more eco-friendly, hypoallergenic and chemical free (and the same price).
Gifts for Her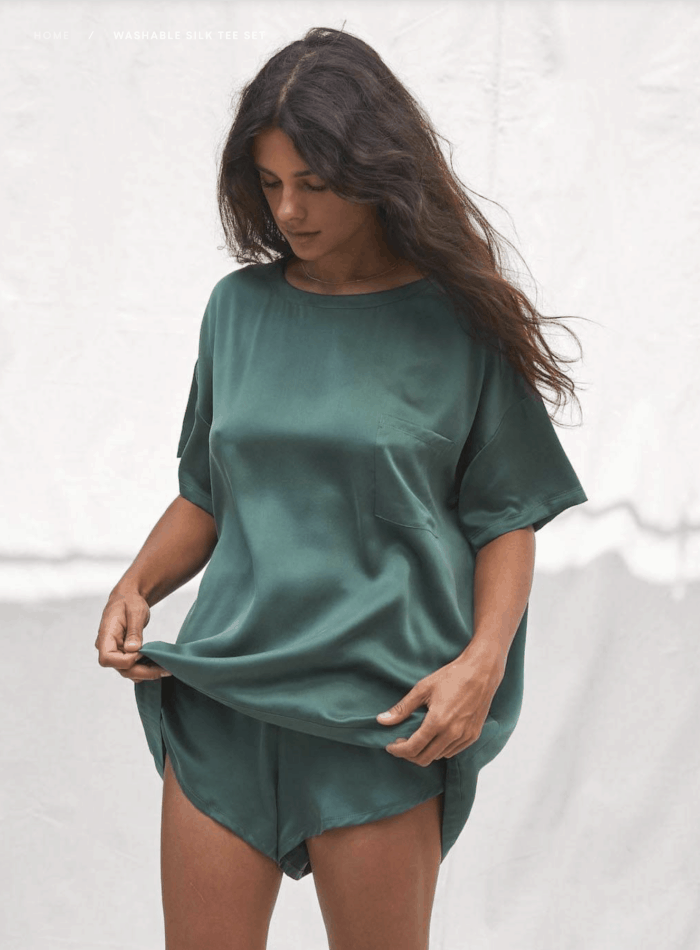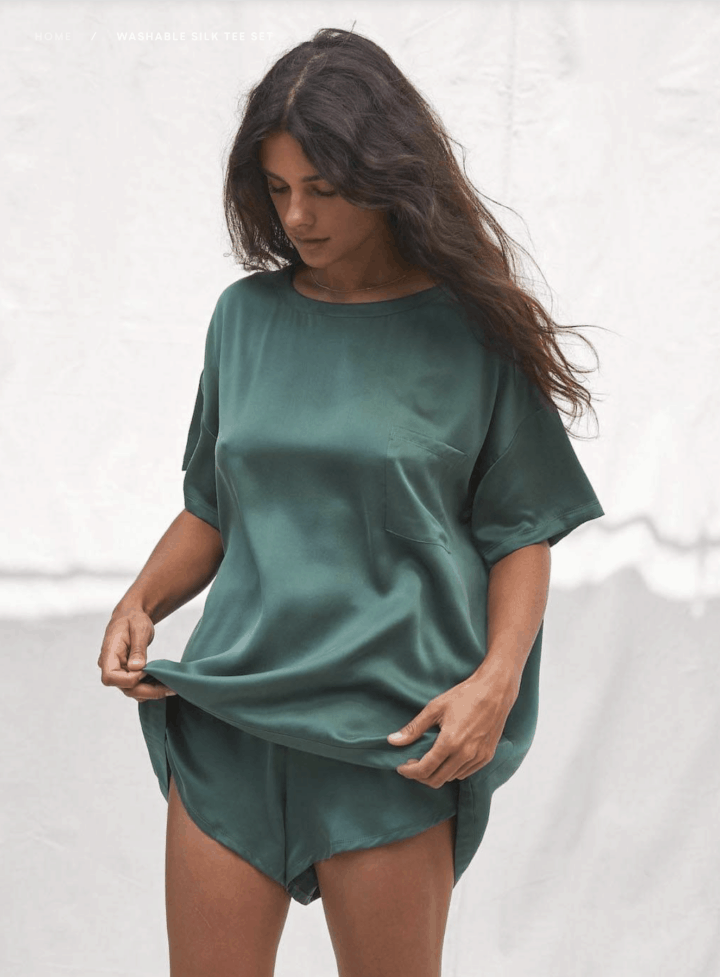 Lunya Washable Silk Pajamas $178 to $258
Heavenly! These pajamas are absolutely delightful! I have one pair and basically live in them. They are so luxurious but not fussy. I mean they're washable for goodness sake, so you can throw them in the wash when you need to. But if you're like me, you're going to wish you had a second pair to wear when one pair is being washed.
In fact, these are number one on my Christmas list this year. And I am really hoping for a robe too (even though I already have 4 robes, but I don't think one can ever have enough robes, especially now when we're staying at home more often and want to feel comfortable).
I have the ones with sleeves and my sister has the sleeveless, and we both love them so much. I cannot recommend these enough!
Yoga Democracy Leggings $80 (Get 20% off with code MEME20)
For the person who exercises often or lives in yoga pants, these are an absolute must! In the past 18 months since I found this brand, I've purchased 5 pairs for myself, 2 pairs for my sister, one for my mom, and 3 pairs (so we can match of course) for my niece. And I have 4 more in my cart to buy this year - I love them that much! They are amazing!
Not only are they super comfortable, not see-through and very durable (they won't shrink in the dryer), they are sustainably made in USA using ECONYL® yarn from recycled fishing nets. The fabric is sourced from Italy, but the pants are designed, stitched, and shipped from the US. They have UPF 50 and dries quickly, so I wore them all summer, and my legs never were burned even when I was at the beach. Plus, their customer service is top-notch!!
Note: check the size chart. I was between two sizes and went with the larger size, and they ended up being a smidge too big. The pants stretch a wee bit after you first put them on and they do not shrink. So if you are between sizes, I recommend going down a size unless you prefer slightly baggier pants.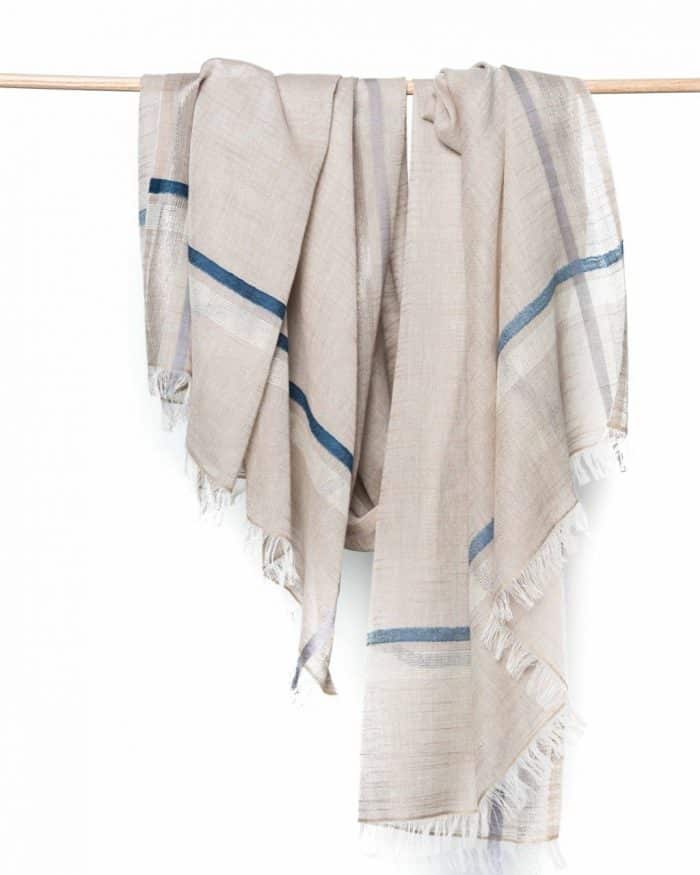 Bloom & Give Scarf $50-160
These scarves are so lovely. They're lightweight yet cozy, and the clean design makes it a versatile every-occasion accessory. And you can get cotton, cashmere, woolen or silk scarves.
Bloom & Give is a great company because 10% of every purchase (about 50% of their profits) directly go to girls education programs. Each of these programs targets a specific obstacle in each community that prevents girls from going to school. I also have some of Bloom & Give kitchen towels that I love; you can see them in the Mexican Pumpkin Soup photos.
CAUSEBOX $50 (Use code MEME10 to get $10 off)
Subscription boxes are like the gift that keeps on giving. First, you get multiple full-sized products for only $50. Bonus: Use the code MEME10 to get $10 off your first box.
Second, CAUSEBOX is full of ethically made, sustainably sourced, cruelty free, socially-conscious products to support businesses that are doing good for the planet. Also, if you buy yourself the box, you can keep a few items and gift the others, meaning it's very budget-friendly.
I cannot believe some of the awesome stuff I've gotten that would have been more than $50 alone, and anything I do not love, I can always find a friend who is interested in taking it off my hands. Plus, if you give someone a subscription to keep on getting new fun things every 3 months.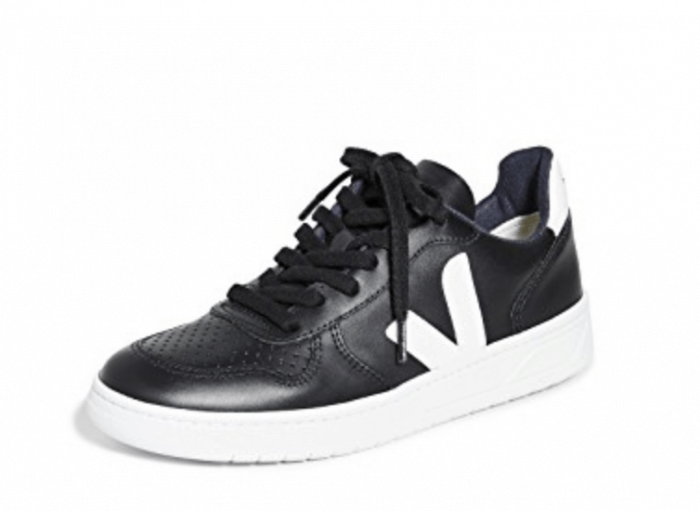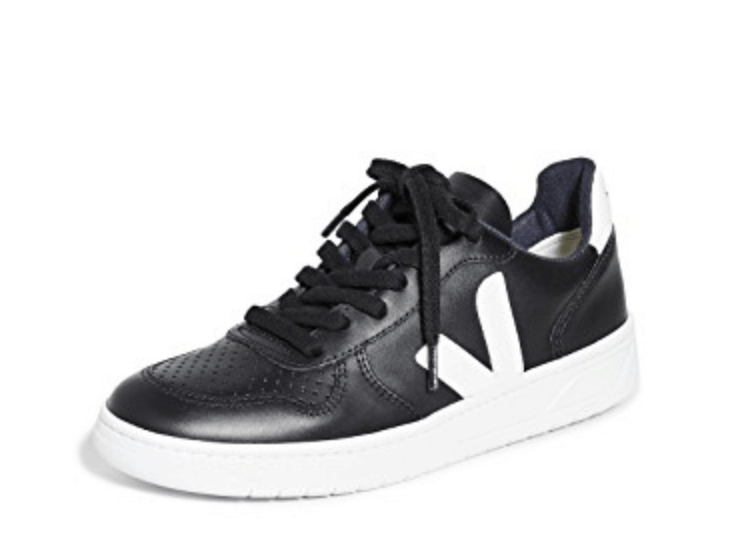 Veja Sneakers $140
Speaking of comfortable shoes... I am obsessed with my Veja sneakers. I bought them in Paris because I needed another pair of shoes, and I basically lived in them for the next 8 weeks. And let's be honest, I'm still living in them over a year later. They are incredibly comfortable, not insanely expensive, cute, and they are sustainably made. I walked over 27,000 steps one day and my feet didn't hurt at all. I was shocked.
They have tons of options. I have the Campo leather sneakers and Esplar Sneakers. You really can't go wrong!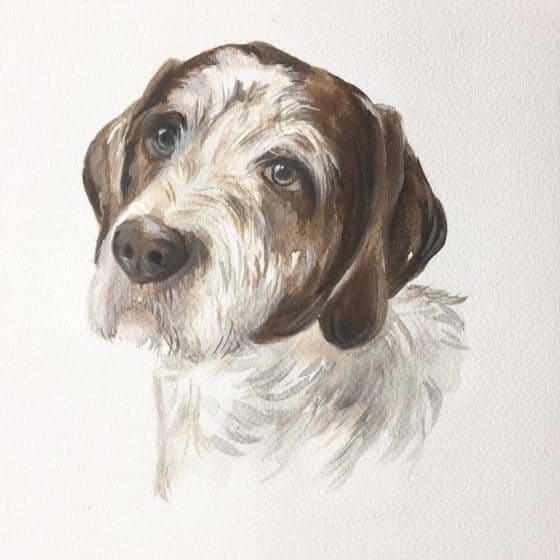 If your sister loves her pet as much as mine, she probably needs a pet portrait. Etsy has a ton of options, and I personally worked with the PetShopofColor shop. She was super helpful and responsive.
My sister loved the pet portrait and we all had a good laugh at how silly of a gift it was. Yet it's actually really adorable and fun. Probably my favorite gift I gave in 2018. [Note: it took about 5 weeks to get, so be sure to plan ahead if needed]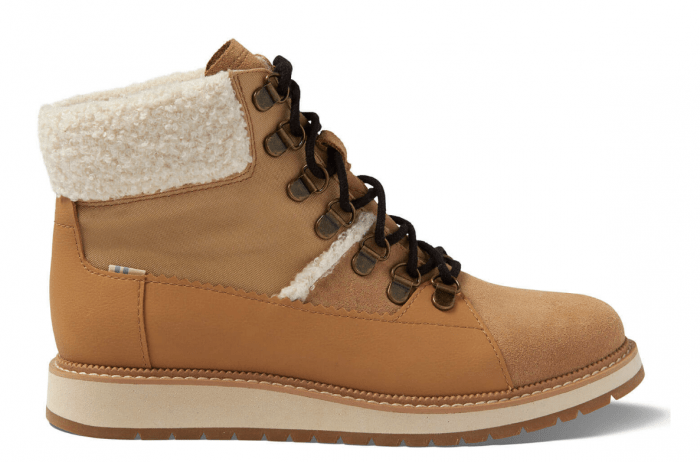 TOMS Waterproof Suede and Leather Mesa Boots $140
My go-to shoes are either sneakers or TOMS. They're just so comfortable, and I love that they make cute affordable shoes. These boots are waterproof and so cute. I'll be wearing them with both leggings and jeans... so pretty much the entire winter season.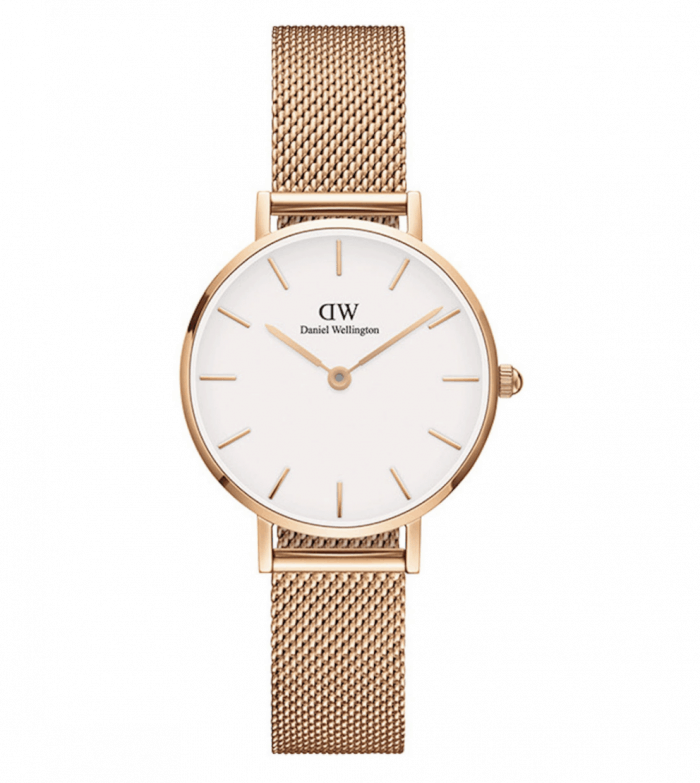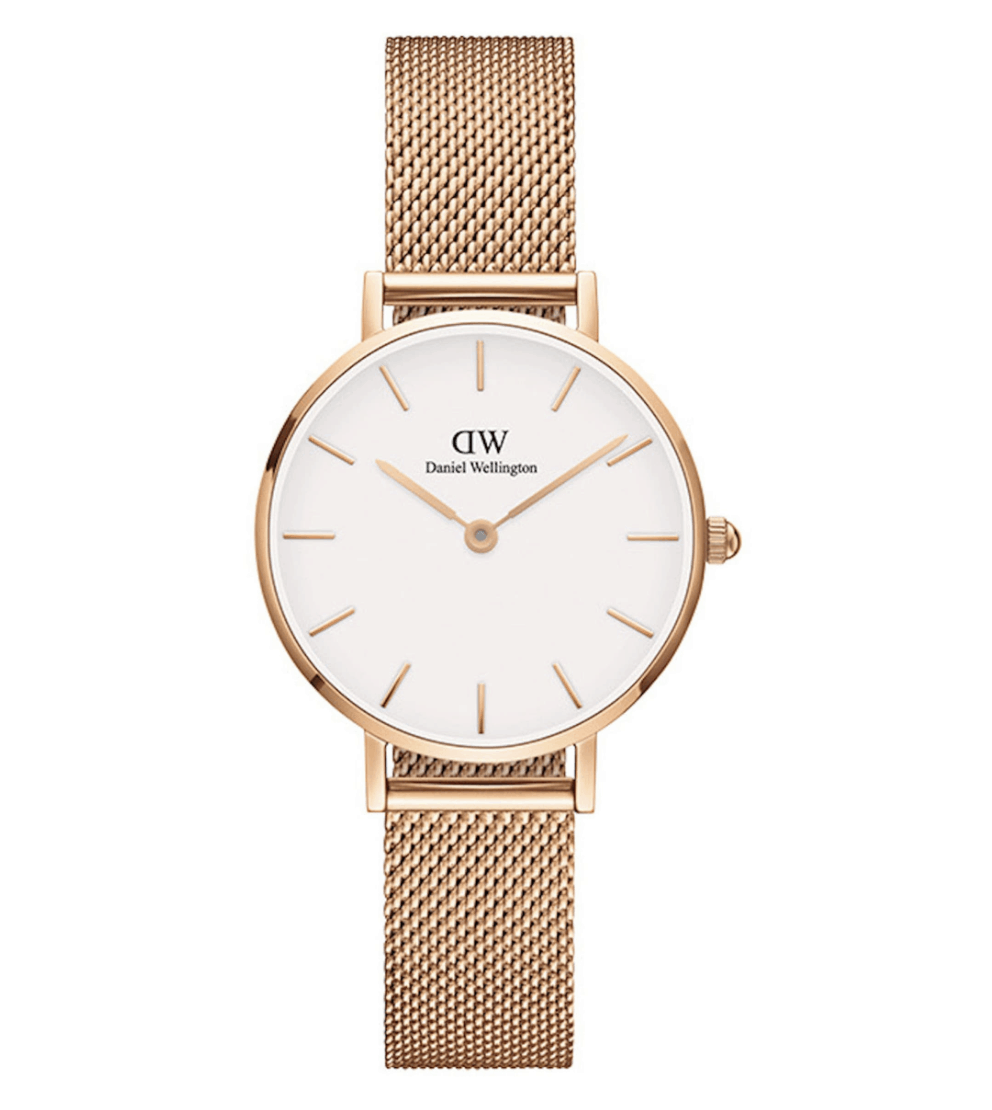 I love the simplicity of this watch and that it's not insanely expensive (despite looking very nice). It looks great dressed up or dressed down with pretty much anything you're wearing. I wear mine everyday no matter what I have on.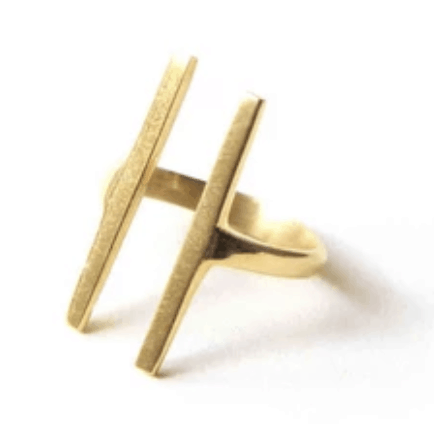 Soko is one of my favorite jewelry brands because the jewelry is created by artisans in emerging economies in Kenya, using natural and upcycled materials.
This ring along with earrings, bracelets, and necklaces I have from Soko, are all simple, reasonably priced and more unique than what most people are wearing. I always receive compliments when I wear something from this company.
Gifts for the Traveler
Bose QuietComfort Wireless Headphones $300
I don't think I can recommend these things enough. When I pack my bag for a flight, they are the second thing I make sure to pack after my passport or license. They've saved my life on countless flights with screaming babies or loud neighbors. Plus, I appreciate that I can listen to the volume on a reasonable level without busting my eardrums.
I bought a pair four years ago and use them at least four days a week. I love listening to podcasts while I wash dishes and clean my apartment, and I don't have to worry about water running or me moving around too much to keep me from hearing the podcast or music. Seriously, one of the best items I've purchased for myself in my adult life.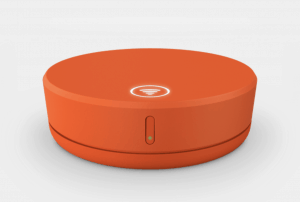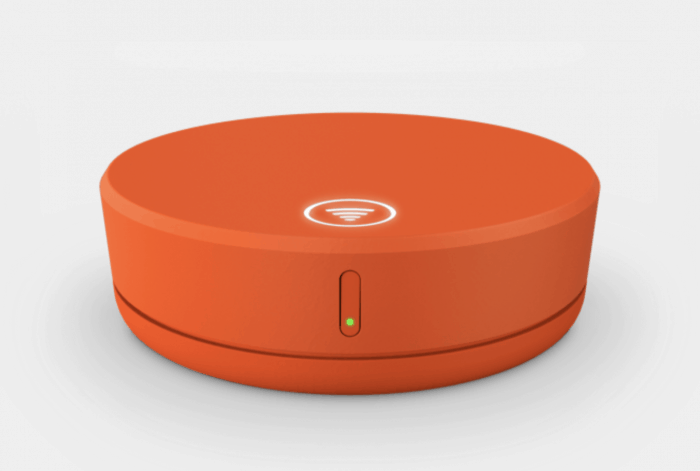 Skyroam $180 (Get 10% with my code!)
The Skyroam is a super fast portable WiFi and power charging anywhere you go. This orange beauty gives you secure internet access in over 100 countries. Plus, you can connect up to 10 devices to the Skyroam, so everyone you're traveling with can get secure internet access. And it's $9 per day for unlimited internet access. Score! (because there is seriously nothing worse than internet troubles or spending tons of money on roaming charges)
I used it all throughout Europe, and it was so nice not to worry about roaming charges while being able to enjoy the internet pretty much anywhere.
You don't have to be an international traveler to enjoy the Skyroam. It's great to have in the airport, so you don't have to spend a crazy amount of money on airport internet.
Use the code LIVINGWELL to get 10% off!
Kindle E-reader $70-250
I know I know... this is nothing new. But it is an absolute must have for someone who travels. It's lightweight, holds a number of books (and you can easily download more books as needed), easy to pack, and gives you no distractions (like an iPad would).
If the recipient frequents the beach or pool, you should look into their waterproof options that also have Audible to attach bluetooth speakers or headphones to hear your book if you're not in the mood to read.
Travel Scarf $20
This is an inexpensive scarf that is actually quite handy to have especially when you are traveling. While I love bags, I really appreciate not having to keep up with a purse at all times, especially when I am traveling. This soft scarf is part polyester, part bamboo. There is a zipper pocket that is quite large. I can fit my iPhone X and a passport in there (plus some cash and credit cards).
To be honest, the phone makes the scarf a wee bit too heavy for my liking but it is doable if you arrange it correctly. But it's so nice to have this as an option, especially for when you have a few bags to carry and you don't want to constantly dig around them to find your passport or your wallet or your room key.
Flight 001 5-in-1 Universal Adapter $35
Have a friend that is traveling internationally soon? They probably need an adapter, and this one is compact and works in 150 countries. I used it when I was in France, London, Portugal, Italy, and Spain, and it was great to have since they don't all use the same standard plug.
This steamer is lightweight, not bulky, and works! It doesn't sputter out steam, and you can even use it horizontally. It heats in less than 30 seconds, and it works like a champ. I also really like that it has an automatic shutoff, so I don't have to worry about accidentally leaving it on.
And most importantly to the traveler, it's small enough to fit in a carryon and saves you the agony of having ridiculously wrinkled clothes when you get to your destination. Plus, you don't have to deal with the hotel iron or steam up your bathroom trying to release the wrinkles.
Eye Mask $15
My eye mask is almost like a security blanket to me. It feels so lovely on my skin, and it blocks out light to help me adjust to a new time zone. Originally, I used the one strap mask and usually would wake up and the mask had come off. Then I got the mask with two straps and it rarely slips off my face.
For the past two years, I've been using this inexpensive silk eye mask. I've tried other fancier ones that cost $50, and I honestly do not notice the difference in the way it feels and the fancy one never stays on my face all night.
Another great option is this amazing bamboo eye mask that I love, especially in the warmer months when the silk mask makes me too hot. (Plus, when I tried lash extensions, this mask didn't give me any problems by rubbing them off prematurely)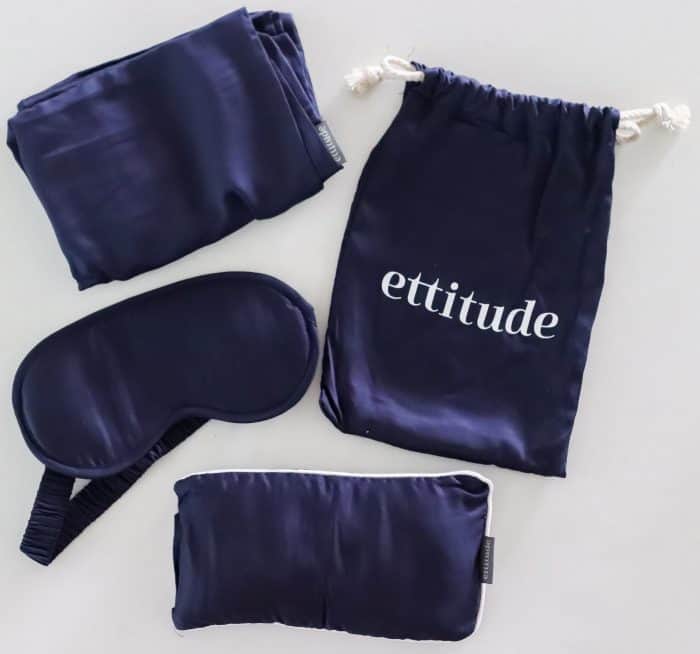 Ettitude Bamboo Lyocell Travel Kit $50
This travel kit includes an eye mask, an eye pillow with removable organic lavender & wheat, and a standard size pillowcase all packed in a reusable drawstring bag.
I brought it with me on while traveling through Europe for 5 months, and it was so nice to have my own super soft pillowcase while traveling. Plus, I loved the eye mask (obviously) and the lavender pillow was great when I had my windows open and my neighbors in Paris smoked (yikes!)
Staying hydrated while traveling is a challenge for me unless I remember a water bottle. And I love this S'well bottle because it keeps hot things hot and cold things cold.
Now that most airports have water bottle filling stations, you can bring your water bottle and save tons of money on overpriced bottles of water. Plus, I love that the brand not only uses the most eco-friendly, high quality materials but that they are also charitable -- they support the Breast Cancer Research Foundation, (RED), and UNICEP USA to provide clean and safe drinking water to the world's most vulnerable communities.
---
These are the same gifts as above but organized into prices and noted which ones could be stocking stuffer options:
Stocking Stuffers
Gifts $25 and Under
Gifts $50 and Under
Gifts $100 and Under
Gifts Over $100