Find happiness in moving your body instead of using exercise as a tool for weight loss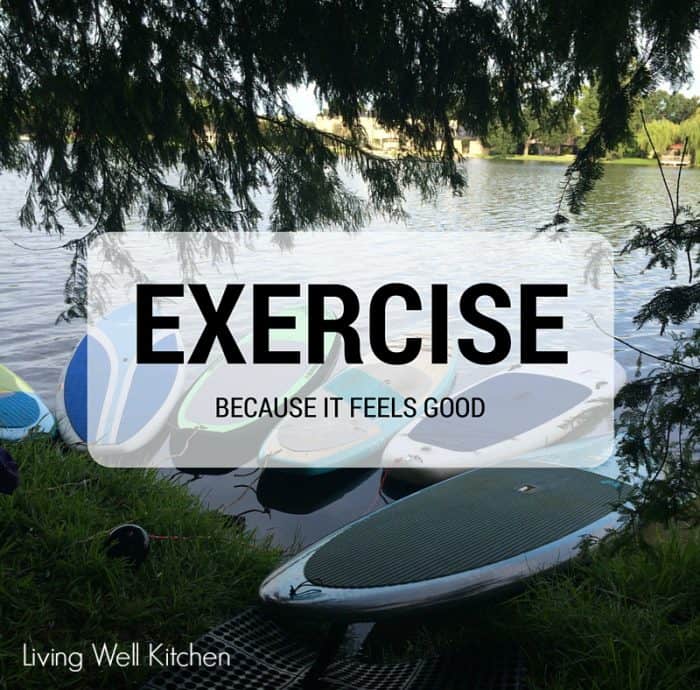 What motivates you to exercise? Is it because you should or is it because you want to exercise?
Are you exercising because you want to "burn off a cookie" or because it helps you destress? Are you exercising because you want to look good in a bathing suit or because you want to have energy to get through the day without a nap?
There are many reasons why people exercise, but not all of those reasons create a positive attitude towards moving your body or give you a healthy perspective of exercise.
It's easy to be motivated by the external benefits of exercise (like how you look in the mirror) as opposed to how exercise makes you feel. It's common for someone to start a new exercise routine with expectations of changing their body. When those expectations don't happen exactly as planned, it's easy to get discouraged and quit.
Instead of thinking of exercise as a tool for weight loss, use exercise as a tool for so much more. Move your body independent of the benefits you see in a mirror.
Tips for Enjoying Exercise
Moving your body is a healthy habit not a chore
There are so many benefits for moving your body! Some of my favorites are... more energy, better sleep habits, relaxation, decrease stress, clear your head, boosts productivity, inspires creativity, and can even be a form of meditation.
Create meaningful moments of movement in your life.
These meaningful movement moments don't have to be designated as "exercise." They can include a range of activities.
Here are some of my favorites: Taking a quick walk when you start to feel that afternoon slump set in instead of taking a nap, grabbing a sugary snack or another cup of coffee. Standing up and doing a quick stretch after sitting for an hour. Parking at the end of the parking lot to get in a few extra steps at the grocery store. Walking your errands instead of driving everywhere. Walking your dog an extra block than normal.
If looking at your calendar makes you want to cry because you feel overwhelmed, don't skip exercise. Do something for 5 or 10 minutes. You might not even break a sweat, but that's not the point. The point is to get you body moving by creating those meaningful movement moments in your everyday life.
Meaningful movement moments can be anywhere from 30 seconds to 10 minutes or however long your schedule allows. You'd be surprised at how these simple little tweaks to your day really improve your energy levels & posture and potentially help relieve some of those nagging aches & pains.
Avoid making exercise another item on your to-do list.
Instead of making exercise another check box on your to-do list, try building it into your day. In fact, it is more beneficial to move often throughout the day as opposed to exercising for one hour then sitting for the remainder of the day.
Instead of worrying about the pounds you lose, think about all the great aspects that really motivate you to go. It's tempting to let go of an exercise routine when it becomes a chore or something that you have to do. Focus on moving your body because it feels natural.
[clickToTweet tweet="Find happiness in moving your body instead of using exercise as a tool for weight loss" quote="Find happiness in moving your body instead of using exercise as a tool for weight loss"]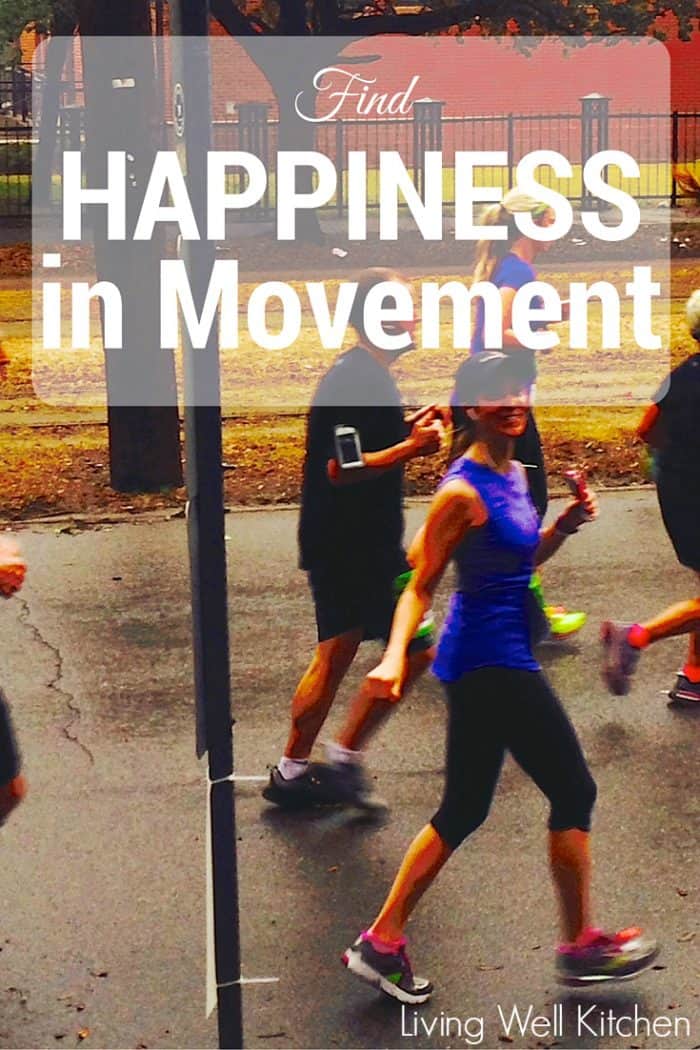 Focus on the benefits of how exercise makes you feel
Exercise is not a means to an end. Exercise should be an enjoyable process. Exercise is going to help you feel stronger, help improve your balance, increase your endurance. But it is not a magic pill.
Focus on the internal benefits like reduced stress and improved sleep. Instead of worrying about pounds on the scale or inches on a measuring tape, use exercise as a tool for improving your health, not losing weight/inches. Yes, exercise can tone your body but weight loss should not be the end goal of exercise. Improved health and wellbeing should be the end goal of exercise.
Exercise is a privilege
There are so many people who would give anything to be able to move their body. Don't take advantage of your body. You might not be 100% happy with the size of you legs, but you have legs that work and that's awesome. Celebrate those legs (and any other body part)!
Think about exercise as something you get to do. In fact, when I'm feeling extra lazy or overwhelmed with all the things I need to do (and feel like I don't have time to exercise), I think about how I am lucky enough to be able to move my body. That really motivates me to get moving.
---
The perspective shift from using exercise to lose weight to making exercise apart of your healthy lifestyle is major. Once you are able to decouple exercise from weight loss, you will find the happiness in movement. You'll want to exercise. You'll crave exercise, and your body will thank you for it!
What encourages you to move you body? Write down your top 3-5 reasons that you exercise, but try to avoid the "to fit into my jeans" or "to eat more" reasons. Find the ones that are powerful enough to motivate you for that 7am exercise class or that after-work run.
Before you go, come up with a few of your favorite activities that involve moving your body, and schedule time to do them during the week. Find something that rejuvenates you instead of exhausts you, is enjoyable, enhances your connection to your body, and helps alleviate stress.
Tell me: What are your favorite reasons for exercising?
5 Tips for How to Enjoy Exercise, so it doesn't feel like something you are forced to do. Enjoy moving your body for the fun of it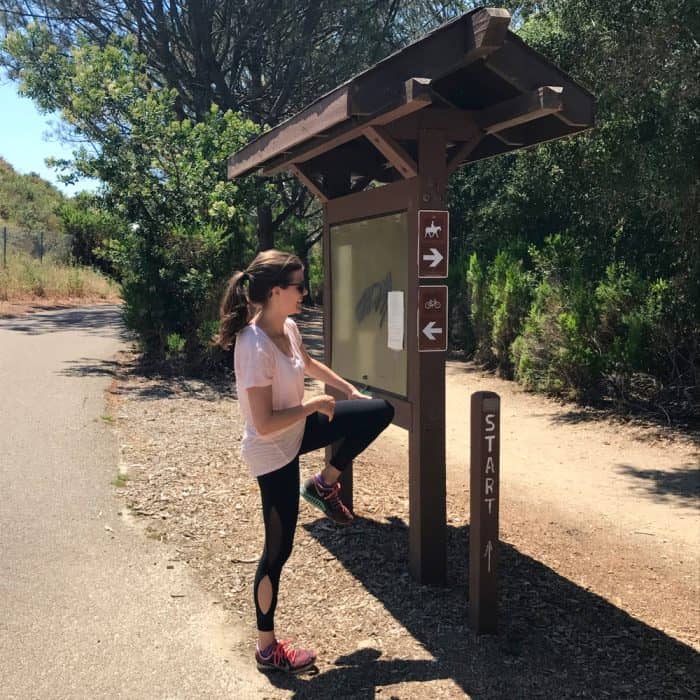 For so long exercise was just another item to cross off on my to do list or used a punishment for eating too much.
It was always a "should" in my life.
'I should exercise because I ate that cookie dough.'
'I should go on a run because I'm going out to dinner tonight.'
'I should go to a workout class because I'm in a wedding in a month and want to look good in my bridesmaids dress.'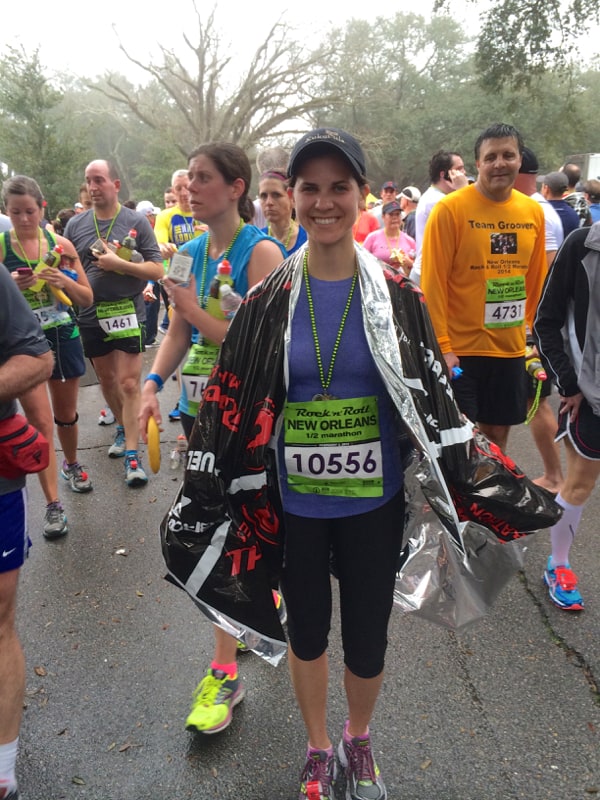 Now, I find that exercise is so much more than the superficial "shoulds"
Exercise gives me energy. Exercise helps me relieve stress. Exercise helps me sleep better. Exercise makes me feel strong. Exercise helps me feel confident in this one and only body I've been gifted with. The list goes on.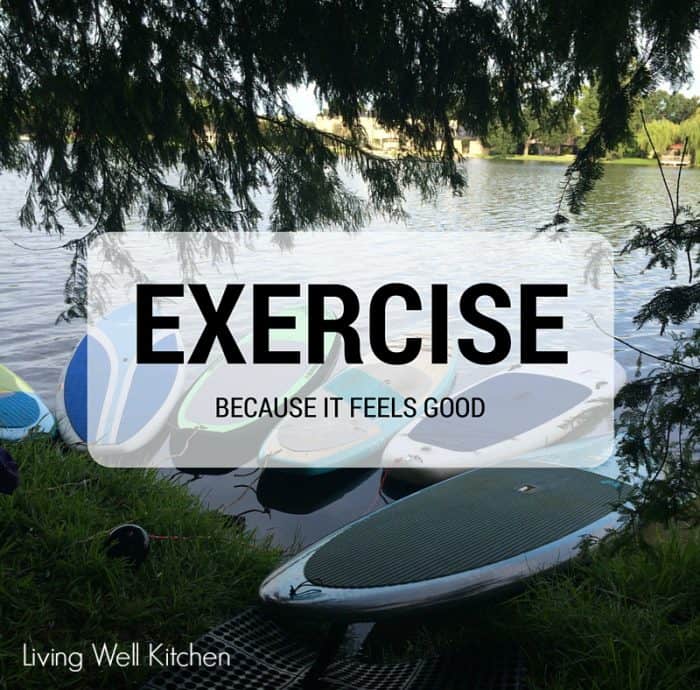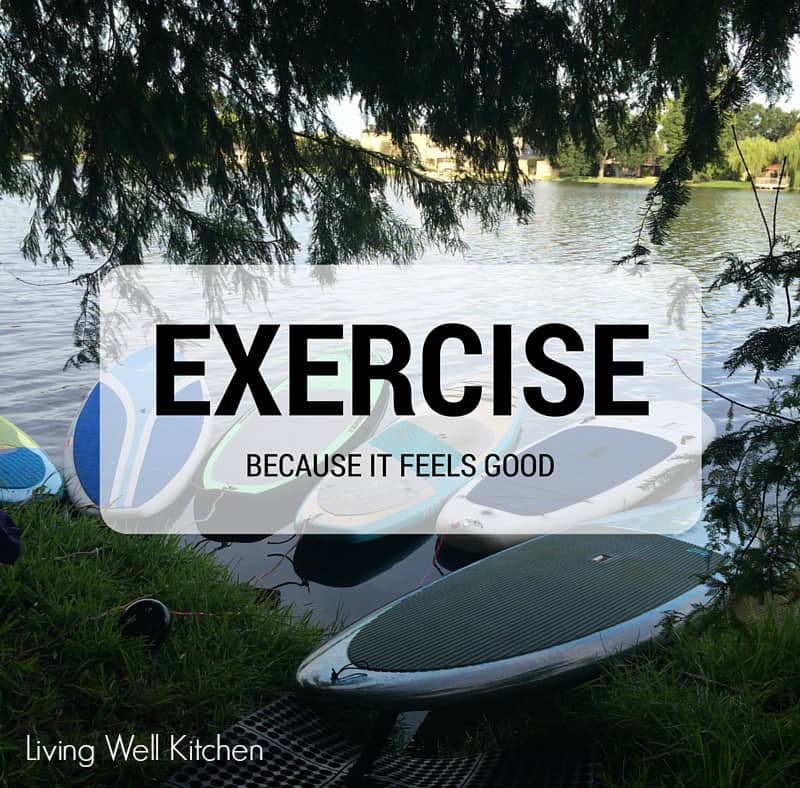 How did I get to this mentality? A few ways that I'm sharing below...
How to Enjoy Exercise
Find something you love
What's your favorite what to move your body? Mine is walking and taking barre, yoga or pilates classes.
Often times, it takes testing a different classes (types, times, teachers) to find the one(s) you love!
There are so many opportunities for moving your body in the world today. You don't have to just go for a run or take a spin class. (Thankfully haha)
Explore. Have fun with it. Do what feels good in your body. Not your friend's, mom's, sister's, etc.
Quit doing something you hate
How can you honestly expect yourself to continue doing something regularly when you don't enjoy it? That sounds like torture, and no one should voluntarily torture themselves.
Quit doing things just because it's "good for you."
If you hate running, stop running. If you don't enjoy going to yoga anymore, find something else (see above).
Exercise is NOT intended to be a miserable activity. It is supposed to be something that makes your body feel good.
Make it fun
Now that you're doing something you love, not something you hate, find some fun in moving your body.
Exercise doesn't have to be "walk on the treadmill for 45 minutes, 5 days a week."
Maybe you play games on the beach with your kids one afternoon or meet your friend for a game of tennis instead of drinks. Ok, maybe you go to tennis then grab a drink 😉
You can also turn things into a game. Challenge yourself to go on a walk 4 days that week and celebrate your wins in your weekly planner or buy yourself a mini prize when you meet those goals. (Make sure your "prize" isn't food related)
However, be careful not to turn this into a forced thing. If you only get 2 days of walking in one week, you didn't fail. You just need to set more realistic expectations (I mean, is it really possible to go on 4 walks when you are traveling 3 days a week?). Basically, don't focus on the numbers
Don't focus on the numbers
The numbers can be so alluring because when they are trending in your "favor" it can be exciting and motivating.
However, the numbers are not going to always going to be going in the direction you want them to, and that can be discouraging and even lead you to quit moving your body. Not what you want to happen.
If you want something to focus on, focus on how you are feeling. And if you just can't help yourself, you're a numbers person like me, you can focus on the right numbers: realistic goals for exercise.
For example, you can focus on trying to get 3 sunset walks per week plus 3 online videos and one hike if time permits. (That's my personal goal)
Or you could aim to hold a plank for a longer period of time or do a plank for a certain amount of days a week.
I find that even when life gets busy, I focus on doing something (even if it's just a 60 second plank or a 10 min walk), then I stay in the habit of treating my body with care by moving it.
Skip perfectionism
It's impossible to be perfect. Some weeks aren't going to go as planned.
Set realistic expectations, and just get out there and do it 😉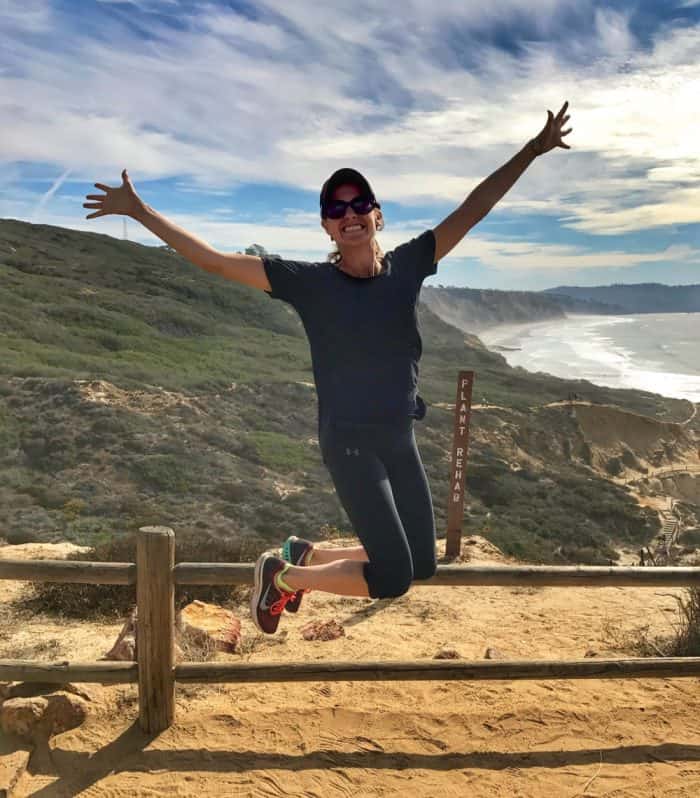 Do you exercise for fun? What are your favorite tips to enjoy exercise?
Pin for later: