5 Tips for How to Enjoy Exercise, so it doesn't feel like something you are forced to do. Enjoy moving your body for the fun of it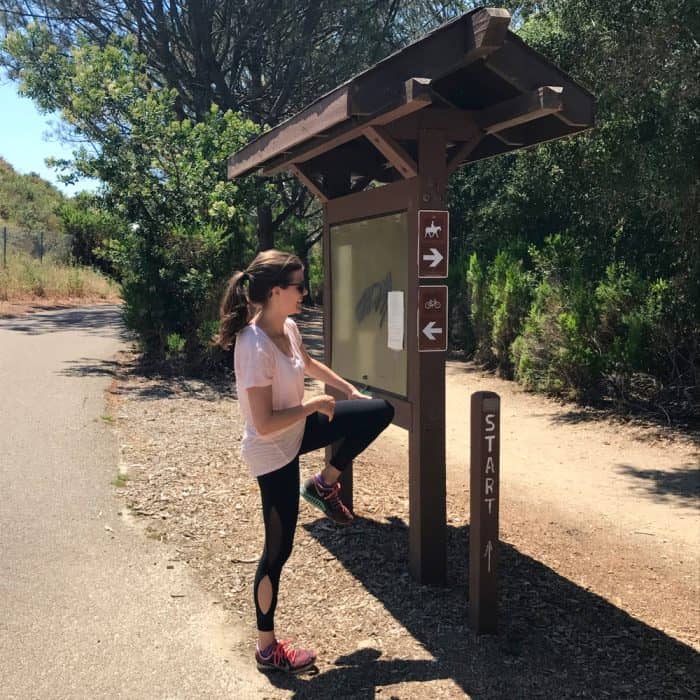 For so long exercise was just another item to cross off on my to do list or used a punishment for eating too much.
It was always a "should" in my life.
'I should exercise because I ate that cookie dough.'
'I should go on a run because I'm going out to dinner tonight.'
'I should go to a workout class because I'm in a wedding in a month and want to look good in my bridesmaids dress.'
[clickToTweet tweet="5 Tips for How to Enjoy #Exercise so it doesn't feel like something you are forced to do" quote="5 Tips for How to Enjoy #Exercise so it doesn't feel like something you are forced to do"]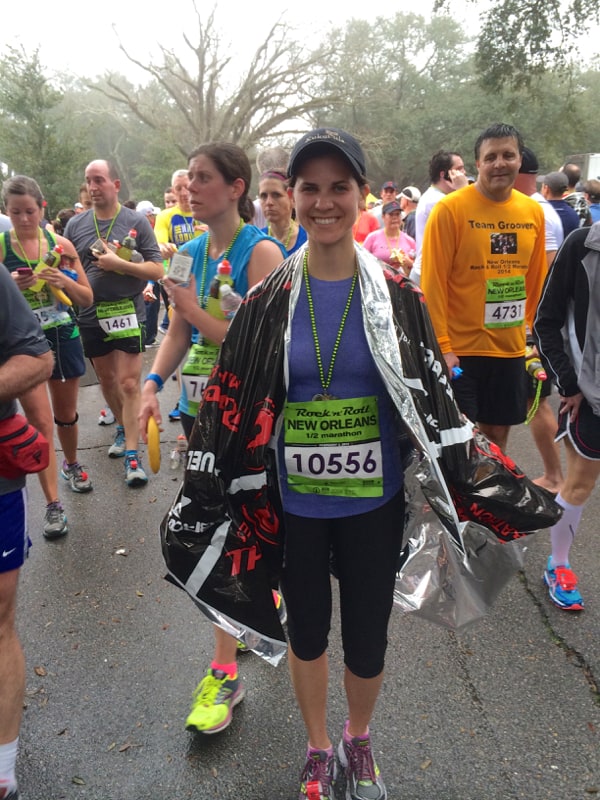 Now, I find that exercise is so much more than the superficial "shoulds"
Exercise gives me energy. Exercise helps me relieve stress. Exercise helps me sleep better. Exercise makes me feel strong. Exercise helps me feel confident in this one and only body I've been gifted with. The list goes on.
[clickToTweet tweet="5 tips to enjoy moving your body for the fun of it! #exercise #HAES" quote="5 tips to enjoy moving your body for the fun of it! #exercise #HAES"]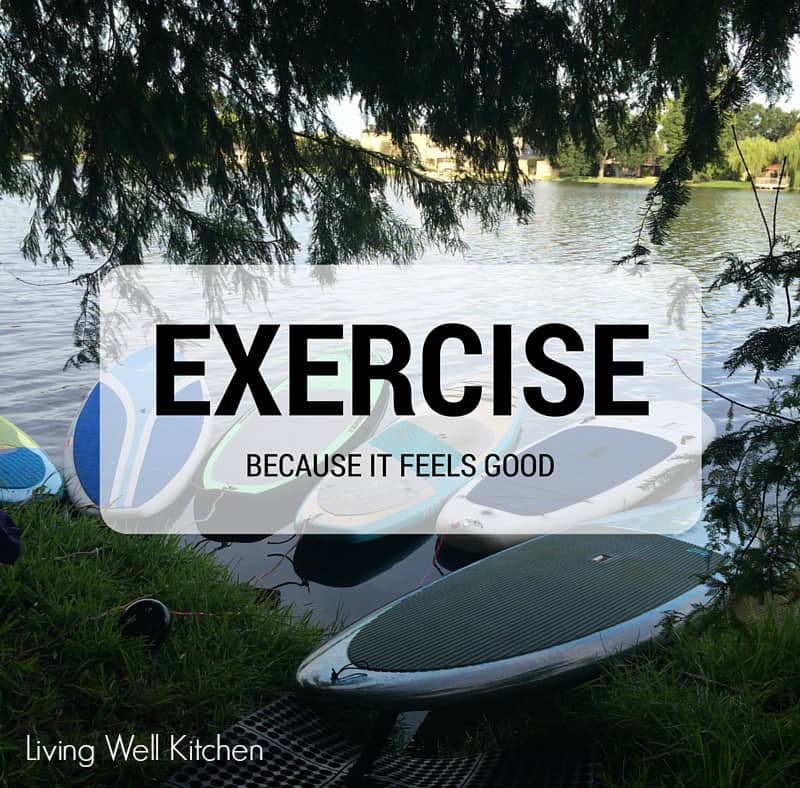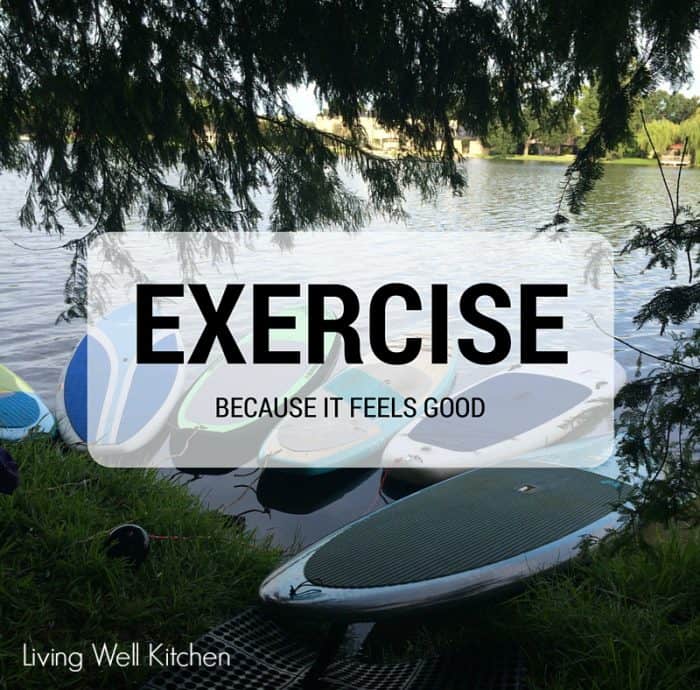 How did I get to this mentality? A few ways that I'm sharing below... also scroll to the bottom of the post to watch me chat about them on the beach 🙂 or go to Facebook to watch it there -- I'd love your comments!
How to Enjoy Exercise
Find something you love
What's your favorite what to move your body? Mine is walking and taking barre, yoga or pilates classes.
Often times, it takes testing a different classes (types, times, teachers) to find the one(s) you love!
There are so many opportunities for moving your body in the world today. You don't have to just go for a run or take a spin class. (Thankfully haha)
Explore. Have fun with it. Do what feels good in your body. Not your friend's, mom's, sister's, etc.
Quit doing something you hate
How can you honestly expect yourself to continue doing something regularly when you don't enjoy it? That sounds like torture, and no one should voluntarily torture themselves.
Quit doing things just because it's "good for you."
If you hate running, stop running. If you don't enjoy going to yoga anymore, find something else (see above).
Exercise is NOT intended to be a miserable activity. It is supposed to be something that makes your body feel good.
Make it fun
Now that you're doing something you love, not something you hate, find some fun in moving your body.
Exercise doesn't have to be "walk on the treadmill for 45 minutes, 5 days a week."
Maybe you play games on the beach with your kids one afternoon or meet your friend for a game of tennis instead of drinks. Ok, maybe you go to tennis then grab a drink 😉
You can also turn things into a game. Challenge yourself to go on a walk 4 days that week and celebrate your wins in your weekly planner or buy yourself a mini prize when you meet those goals. (Make sure your "prize" isn't food related)
However, be careful not to turn this into a forced thing. If you only get 2 days of walking in one week, you didn't fail. You just need to set more realistic expectations (I mean, is it really possible to go on 4 walks when you are traveling 3 days a week?). Basically, don't focus on the numbers
Don't focus on the numbers
The numbers can be so alluring because when they are trending in your "favor" it can be exciting and motivating.
However, the numbers are not going to always going to be going in the direction you want them to, and that can be discouraging and even lead you to quit moving your body. Not what you want to happen.
If you want something to focus on, focus on how you are feeling. And if you just can't help yourself, you're a numbers person like me, you can focus on the right numbers: realistic goals for exercise.
For example, you can focus on trying to get 3 sunset walks per week plus 3 online videos and one hike if time permits. (That's my personal goal)
Or you could aim to hold a plank for a longer period of time or do a plank for a certain amount of days a week.
I find that even when life gets busy, I focus on doing something (even if it's just a 60 second plank or a 10 min walk), then I stay in the habit of treating my body with care by moving it.
Skip perfectionism
It's impossible to be perfect. Some weeks aren't going to go as planned.
Set realistic expectations, and just get out there and do it 😉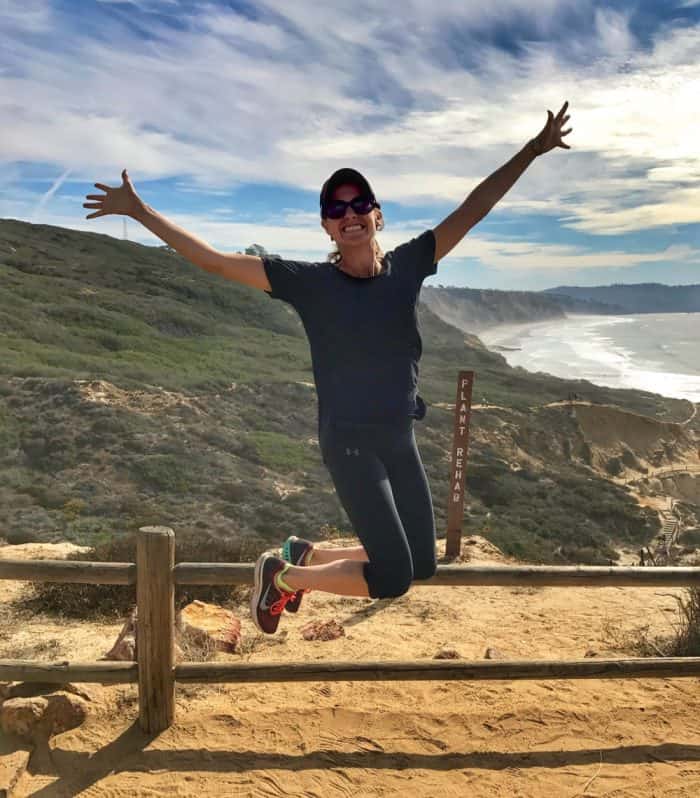 Do you exercise for fun? What are your favorite tips to enjoy exercise?
---
I have a few more tips that I'll be sharing with my email subscribers.
Not an email subscriber? Sign up by texting EXERCISELOVE to 44222 or sign up here.
Watch the video here or go to Facebook:
Pin for later: