Tips for proper race nutrition
Heyo! I don't usually write on Saturdays but I thought it would be fun to do a post on race nutrition because the Rock n Roll Marathon is happening tomorrow in New Orleans. And even more fun is that I was on the news to talk about it 🙂
Here are my tips here for fueling your body so you can perform your best at the race and improve your recovery time...
You have the three meals surrounding a race: the night before, the morning of, and post-race.
For top performance, you'll want to remember three things: carbohydrates, protein, and fluid.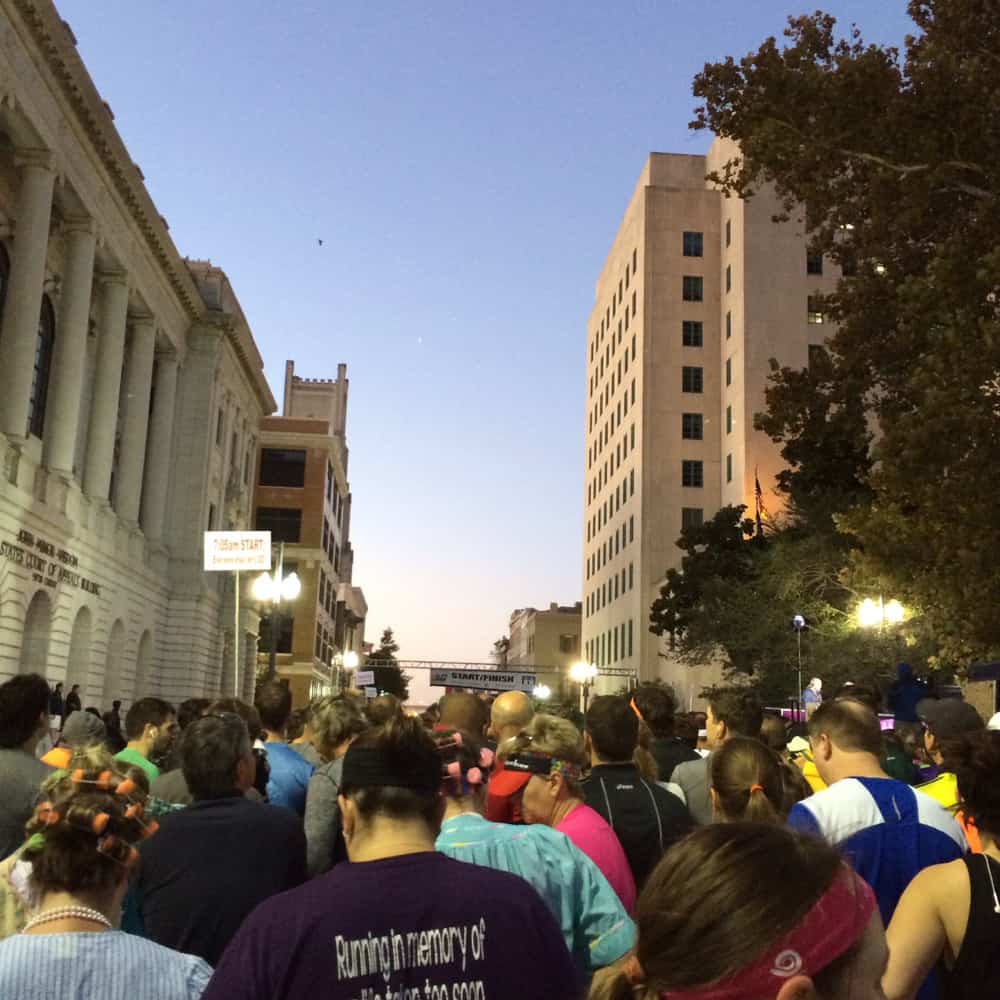 What to eat the night before a race:
Despite what most people say, you don't need to go overboard with the carbs.
Don't get me wrong, you definitely need those high quality carbohydrates. However, you want to balance your carbohydrates with some lean protein and vegetables. Your body needs the vitamins, minerals, and antioxidants to keep healthy while going through the stress of the long run.
My favorite meal before a race is a baked potato with some cheese, a big salad, and a steak or a hamburger. You can pick any lean protein - chicken, fish, tofu, whatever you like best. You're also welcome to pick your carbohydrate of choice. I love potatoes, but quinoa, brown rice, or 100% whole grain pasta are all great choices.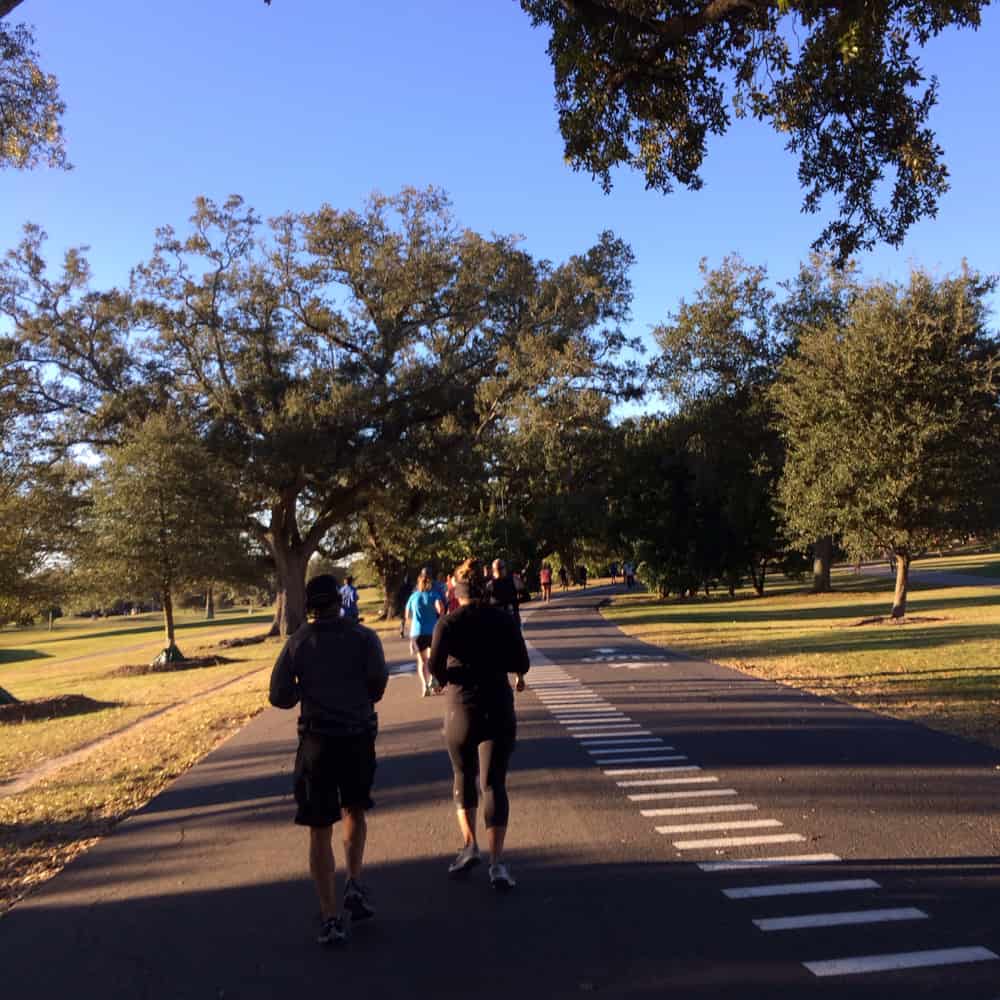 The morning of the race is key.
You wouldn't go on a road trip without putting gas in your car. Well, you shouldn't run 13 or 26 miles without having anything to eat.
Remember we're looking for that combination of protein, carbohydrates, and fluid. Aim to eat breakfast about an hour and a half before the race.
You'll want to have a fair amount of protein to fuel your body and some high quality but lower in fiber carbohydrates.
My pre-race meal of choice is an egg for protein, a small bowl of oatmeal made with milk and a little brown sugar for some carbohydrates, and fruit that is lower in fiber. Good choices would be melons, bananas, pineapple, citrus fruits, or 100% juice. Fruit is also great because it has a high water content so it is hydrating.
Speaking of hydrating, don't forget the fluid.
Breakfast is a good time to have a few glasses of water, but don't over do it. You don't want to be stopping every four miles for bathroom breaks. If you absolutely must have some caffeine in the morning, stick to less than one cup of coffee or tea as it can overstimulate your stomach.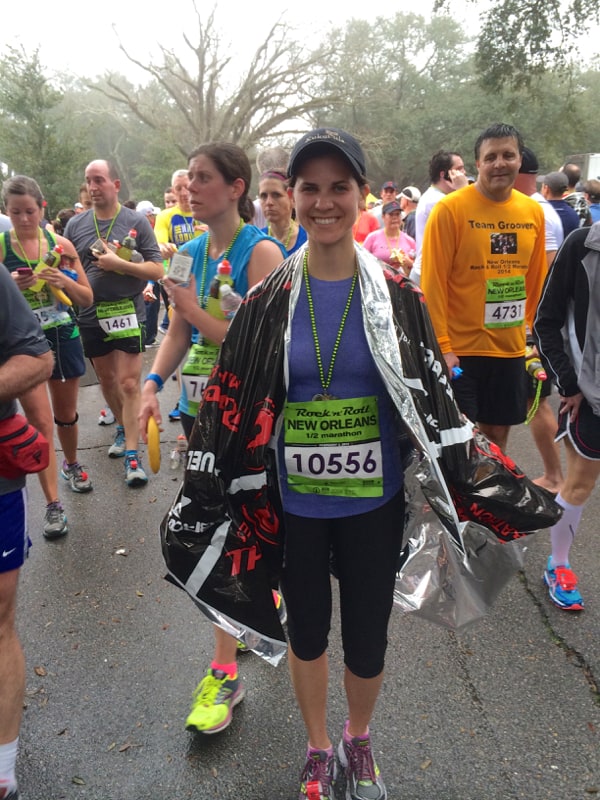 And last but certainly not least is the recovery beverage, and it's a tasty one: chocolate milk!
Chocolate milk has high quality protein and nutrients, along with the perfect ratio of carbohydrates to protein to help replenish your muscles and reduce muscle soreness and damage. Plus, it's affordable and most importantly, delicious!
You want to take advantage of the 30-60 minute window after your race, so grab that carton of chocolate milk once you've gotten your race medal.
Remember your race isn't the time to try anything new. Eat foods that you know your stomach tolerates and make you feel energized. Fueling your body properly -- with protein, carbohydrates, and fluids -- will help you perform well and boost your recovery
What are your race nutrition tips/preferences?
Meme