As much as I'm excited about spring, there's at least one reason I am sad to see winter go — it's no longer soup weather. Not that I couldn't make soups in the hot Louisiana summer, but they just don't have the same appeal on a scorcher as they do when it's below 60 degrees outside. So, before it's too late, I decided to try one last recipe. I used my French Onion Soup as inspiration for a grilled cheese.
And it ended up being an excellent idea!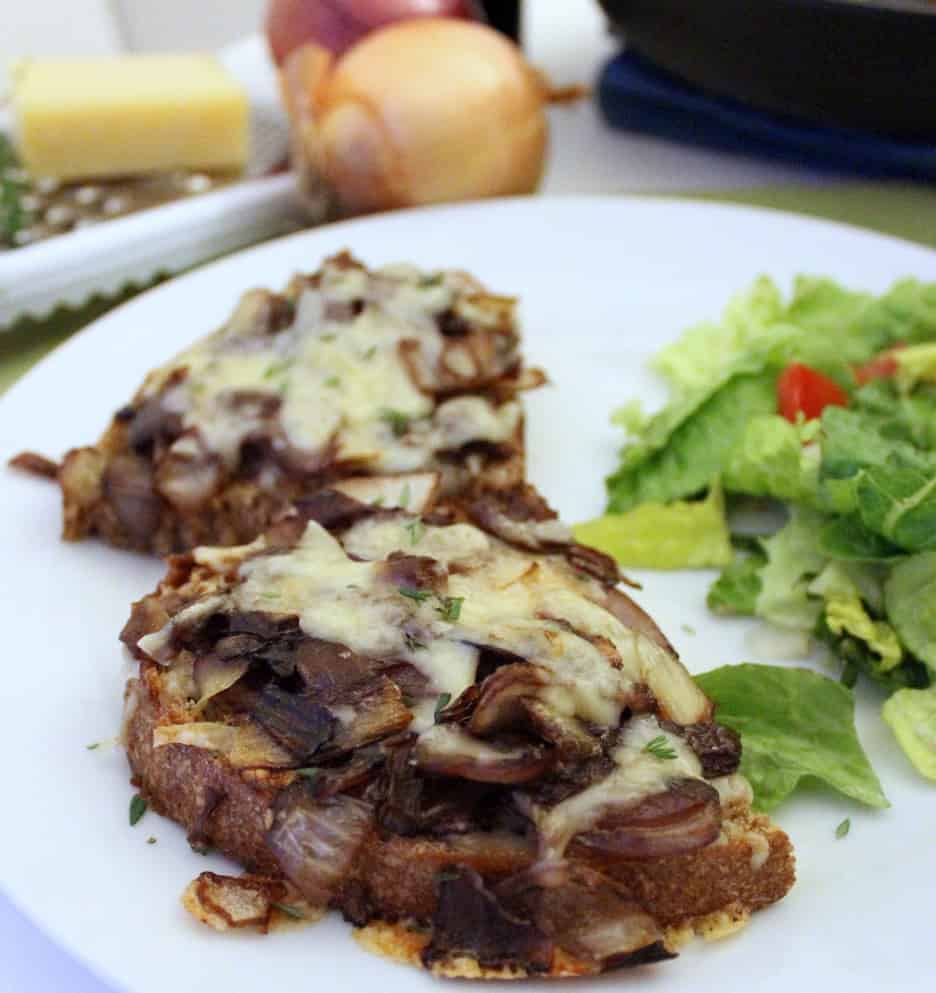 While onions go well in almost every savory dish, they rarely get the credit they deserve. This sandwich showcases a veggie that is typically used to add flavor to dishes. Here, the onions are the star of the show.
A combination of red and yellow onions are caramelized and seasoned with thyme. Splashing in a little red wine enhances the flavor and adds depth to the onions. Then the onions are piled on slices of whole wheat bread and covered in shredded Gruyere cheese.
I found this best eaten as an open face sandwich, so I could have more onions and cheese per slice of bread.
Despite looking like a fancy sandwich, it is quite easy. If you can caramelize onions, you can make this sandwich. And if you can slice onions and put them in a pan on the stove, you can caramelize them. Patience is the only other requirement for making delicious caramelized onions.
Whole wheat bread topped with red wine and thyme infused caramelized onions and melted Gruyere — this is the perfect sandwich to celebrate the often-overlooked onion.
The original post and recipe are on Food and Nutrition Magazine's blog Stone Soup, so be sure to check it out!!