Stocking Stuffer Ideas (that aren't candy) for you to give or receive this holiday season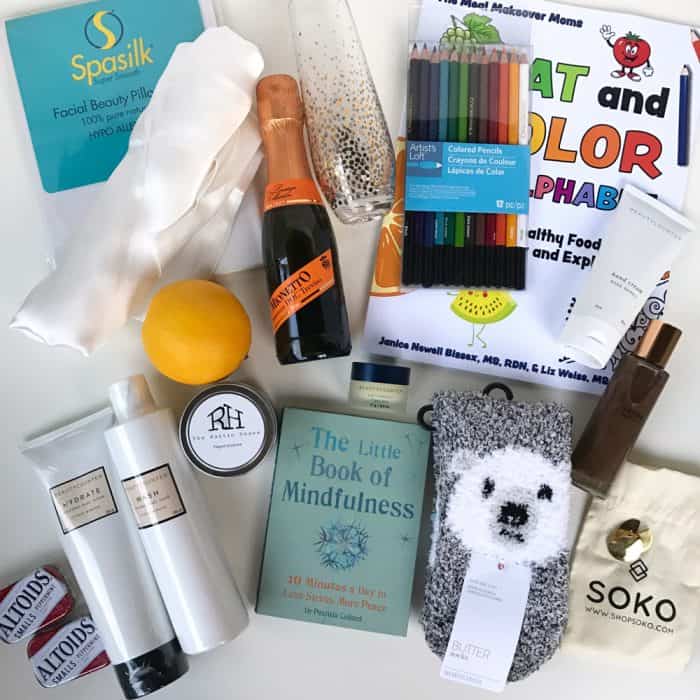 Every year, I feel like I completely forget what I want to give for Christmas. All year long, I think of great ideas, but come December, I am at a total loss.
Not this year, though! This year, I started writing down my ideas on a note in my phone. And lucky for you, I've collected them (plus, some ideas from my family and friends).
This post is designated to Stocking Stuffers, but you can also find the Ultimate Christmas Gift Guide (for adults) and the Holiday Gift Guide for Kids (created by kids ages 5-10).
Here are some of my favorite ideas that don't involve tons of candy & sugar:
A silk pillowcase is a game changer! It's great for your skin and hair. I never realized how much I would love a silk pillowcase until I started using one!
My absolute favorite lip moisturizer. I think I have one in every single purse, makeup bag, etc. It's moisturizing and light and most importantly, contains no unwanted ingredients! The peppermint smells/tastes great.
Champagne/Prosecco/Cava
A mini bottle of sparkling wine is always a fun treat! You could also add a bottle of kombucha for another bubbly delight!
Champagne Glass
Champagne glasses are a nice treat to go with your sparkling wine! Everything feels more festive in a pretty champagne glass
I talked about Soko in the Ultimate Christmas Gift Guide, but I love this brand! This earrings have been on my wish list for months, and I finally bought them for myself. I constantly get compliments and I love how unique they are! They're also handcrafted in Kenya.
Beautycounter Body Wash & Melting Body Balm (or any toiletries)
I look forward to my stocking every year because it has all my favorite toiletries: balancing spa set, hand cream, body wash, glow shimmer oil, etc.
My stocking is usually filled with Beautycounter because I love all of their toiletries, makeup, etc. Everything!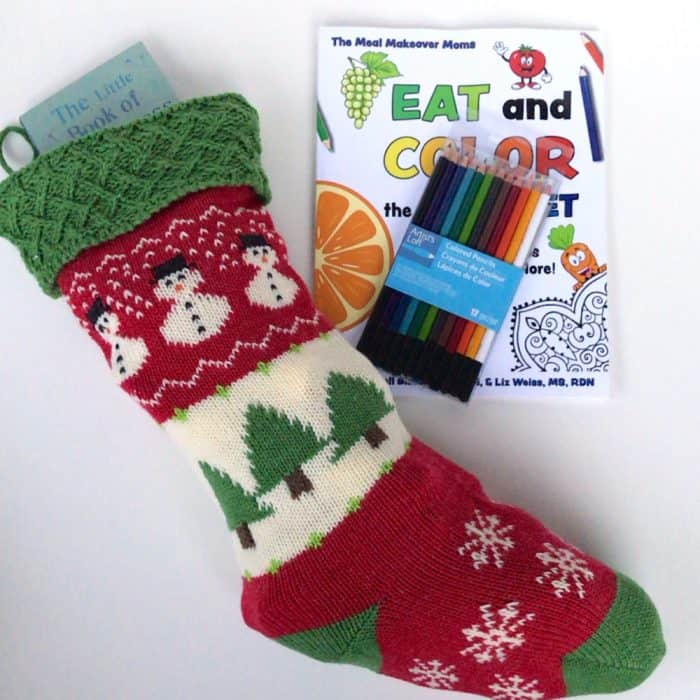 Coloring is a great form of stress relief and can even be a form of meditation, and adults can color too! There are tons of adult coloring books, and color pencils are easy to find pretty much everywhere. This is an unconventional addition to your stocking.
The Little Book of Mindfulness
This small little book is a great way to remind yourself to be mindful everyday and to take moments throughout the day to appreciate the moment. It's about the size of your hand and has one page tips or ideas for bringing mindfulness into your life (without complication or spending hours meditating).
I live in fuzzy socks during the cooler months. They're soft, comfortable, and silly. I like getting the ones with bright colors or patterns because they make me happy.
Your favorite candy
Make sure you get your absolute favorite candy! There's no reason to buy and eat candy you don't 100% love. Fun fact: mixing mint flavors and chocolate flavors gives everything a mint taste (and makes me feel sad haha)
I also talked about the Rustic House candles in my Christmas Gift Guide, but a good travel candle is a great option because it's small and doesn't take up too much room. Plus, it isn't more candy, and it's budget friendly. I like to buy holiday scents in the small candles to give others (since not everyone wants to light a holiday candle in non-holiday months).
Orange, Apple, or Pear
Santa always put a piece of fruit in the bottom of our stockings, and I loved eating it while checking out all my stocking goodies. It's a good way to get in a piece of fruit on a holiday that usually doesn't involve much fresh produce.
Meme
This post includes multiple affiliate links, so if you purchase using the link provided, I receive a small commission at no extra cost to you. Thanks for helping make Living Well Kitchen possible with your support! (All of the products included are 100% my favorites!)