Nutty & delicious chicken fingers, paired with the tangy-sweet honey mustard dipping sauce. Kid and allergy friendly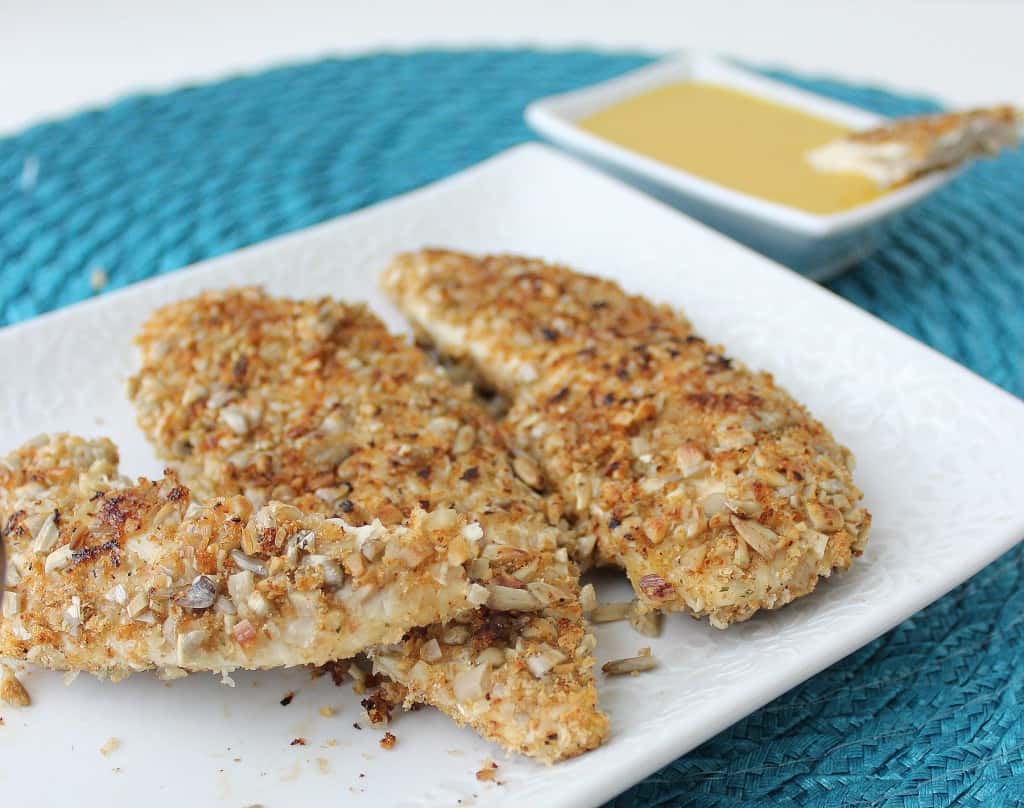 About this time last year, I gave you 3 simple recipes for beating chicken burnout.
Apparently, May is the month where I just can't take boring chicken anymore because I wrote a guest post for Food and Nutrition Magazine's Blog: Stone Soup about just that - non boring chicken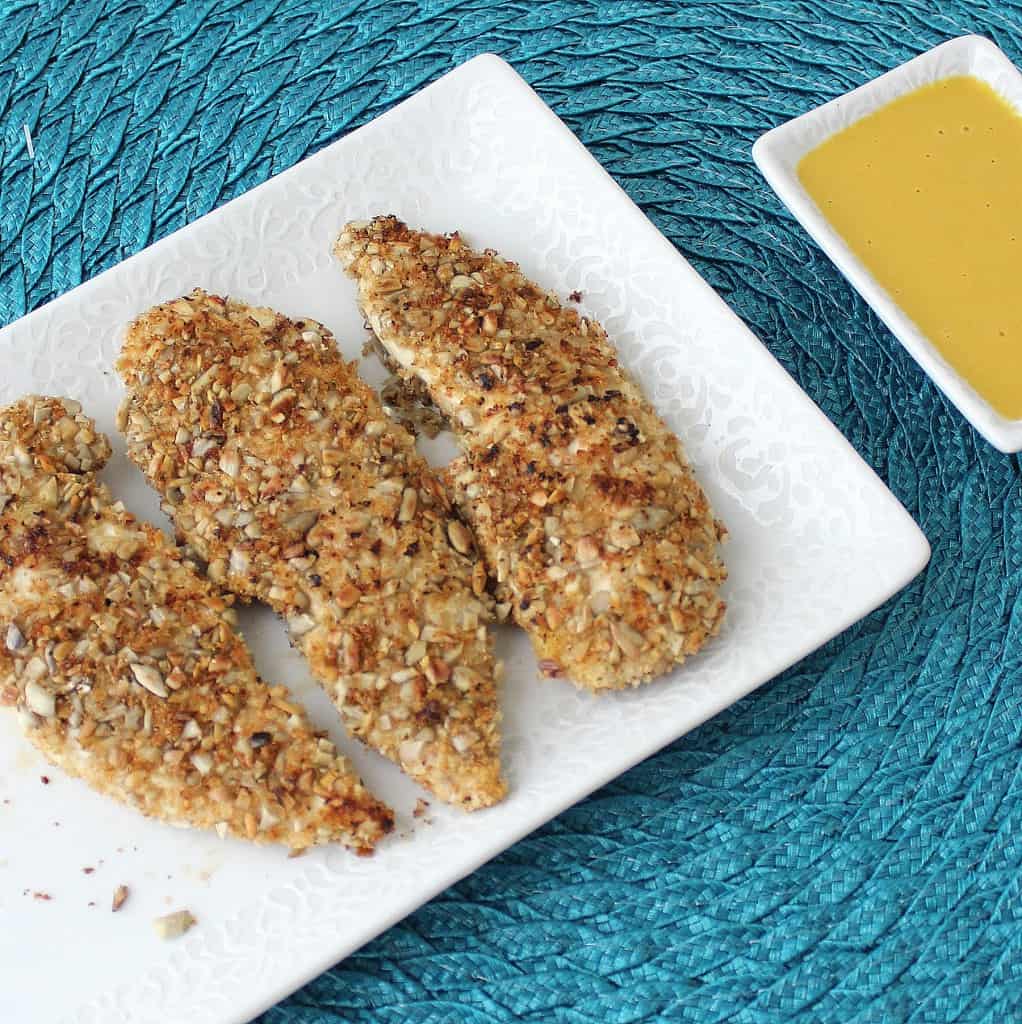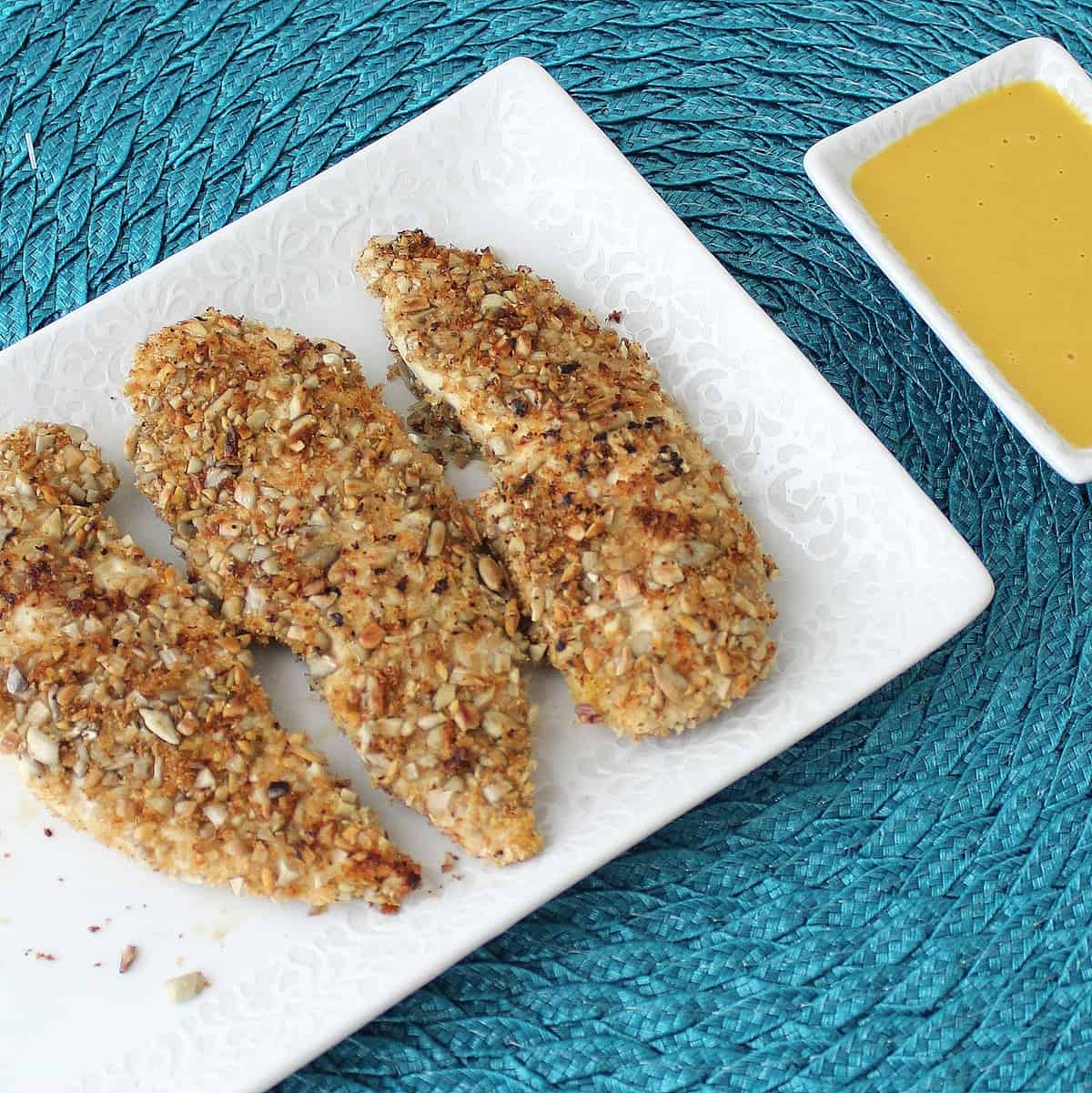 So yeah, I love those recipes from last May. But this anti-boring chicken recipe? This might be one of my favorite chicken recipes to date.
I love nuts and seeds, and love food coated in either/or.
This walnut-crusted fish is by far my favorite recipe and this pistachio & herb crusted salmon will make even salmon-haters love that super healthy swimmer.
Unfortunately for some, because of food allergies/sensitivities, nuts just aren't something they can use to add excitement to their meals.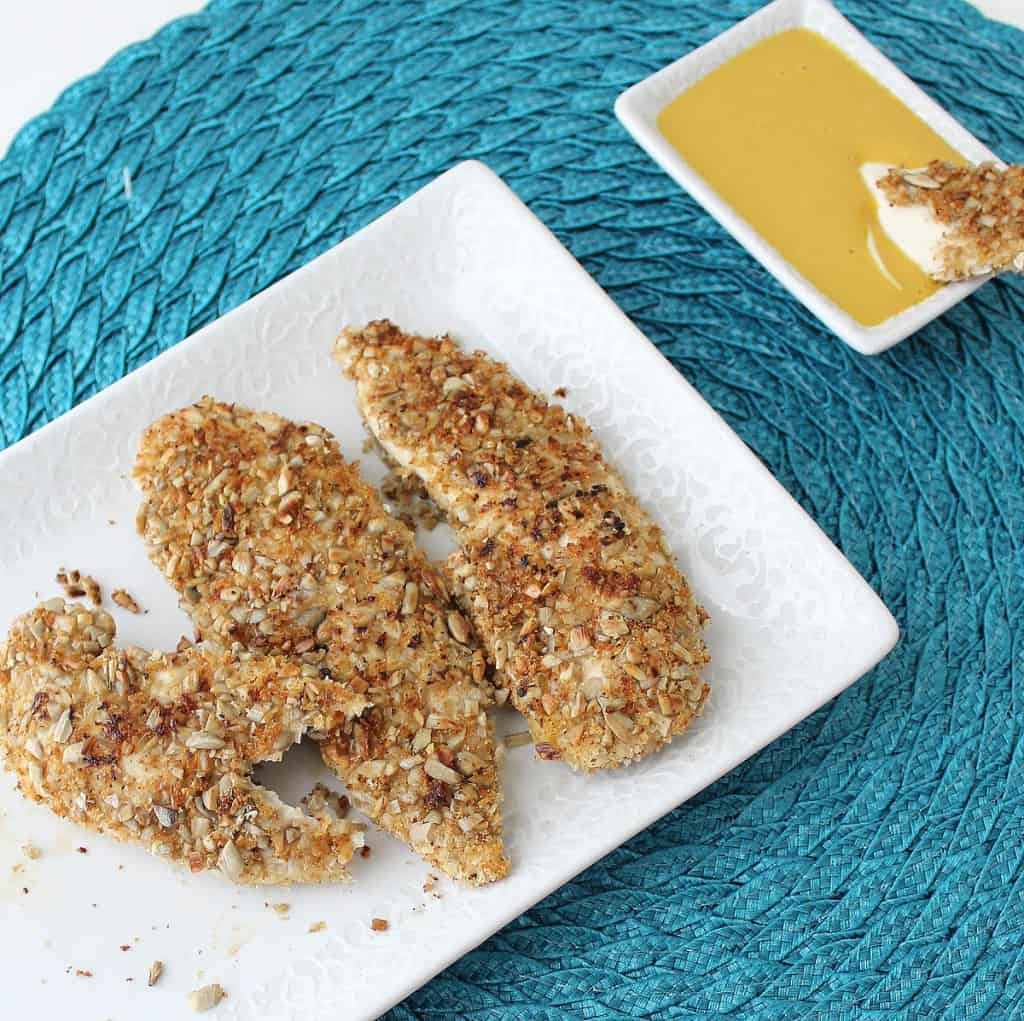 Well feel sad no longer because these Sunflower Seed Crusted Chicken Fingers will make you feel happy...ecstatic even.
They are nutty and delicious and when paired with the tangy-sweet honey mustard dipping sauce, have a perfect blend of flavors.
Plus, sunflower seeds are full of magical nutritious powers, so I highly suggest jumping on over to the Stone Soup blog and checking out my new fav chicken recipe!
**To get the recipe and read more about the Sunflower Seed Crusted Chicken Fingers, click here!!**