Celebrate veggies all year long with a new vegetable each week! This week, we're highlighting bok choy.
Have you ever had bok choy?
I've had it a few times, and it's primarily in some kind of Asian cooking.
It's one of those veggies I forget about; then I have it and remember how much I really like bok choy.
To be honest, I totally forgot to put bok choy on my list of veggies I'd be celebrating this year for Veggies All Year.
It wasn't until I found some baby bok choy on sale the other day that I decided I should celebrate bok choy this week. You should definitely try it out! It's a delicious, interesting, and nutritious veggie!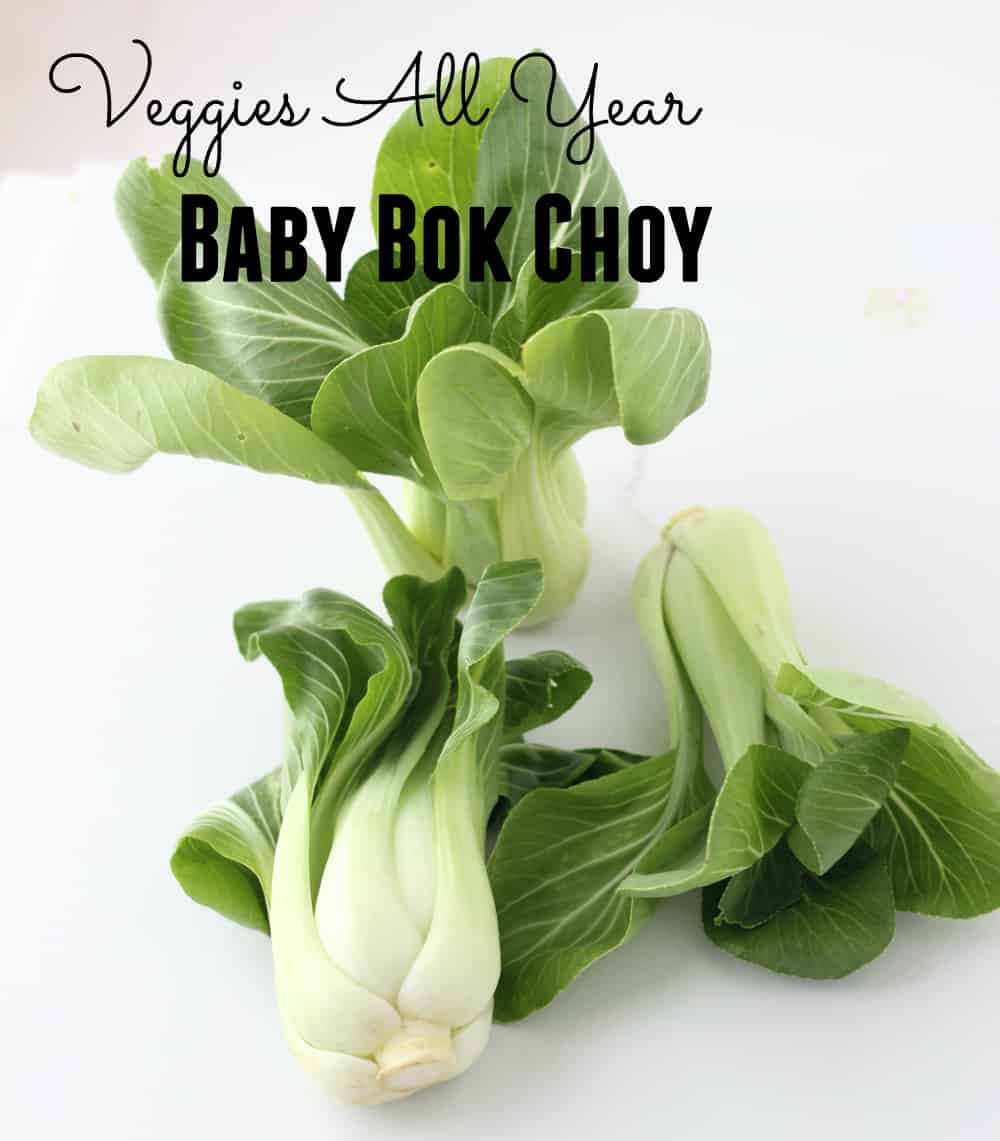 Bok Choy Nutrition:
*1 cup shredded has 9 calories, 0.1g fat (0g saturated fat), 45.5mg sodium, 1.5g carbohydrates, 0.7g fiber, 1g protein, 63% Vitamin A, 52% Vitamin C, 40% Vitamin K, 12% Folate
Bok Choy Fun Facts:
*Bok choy is a chinese cabbage.
*It has multiple spellings: bok choy, bok choi, pak choy, or pak choi
*Bok choy is a powerful inflammation fighter.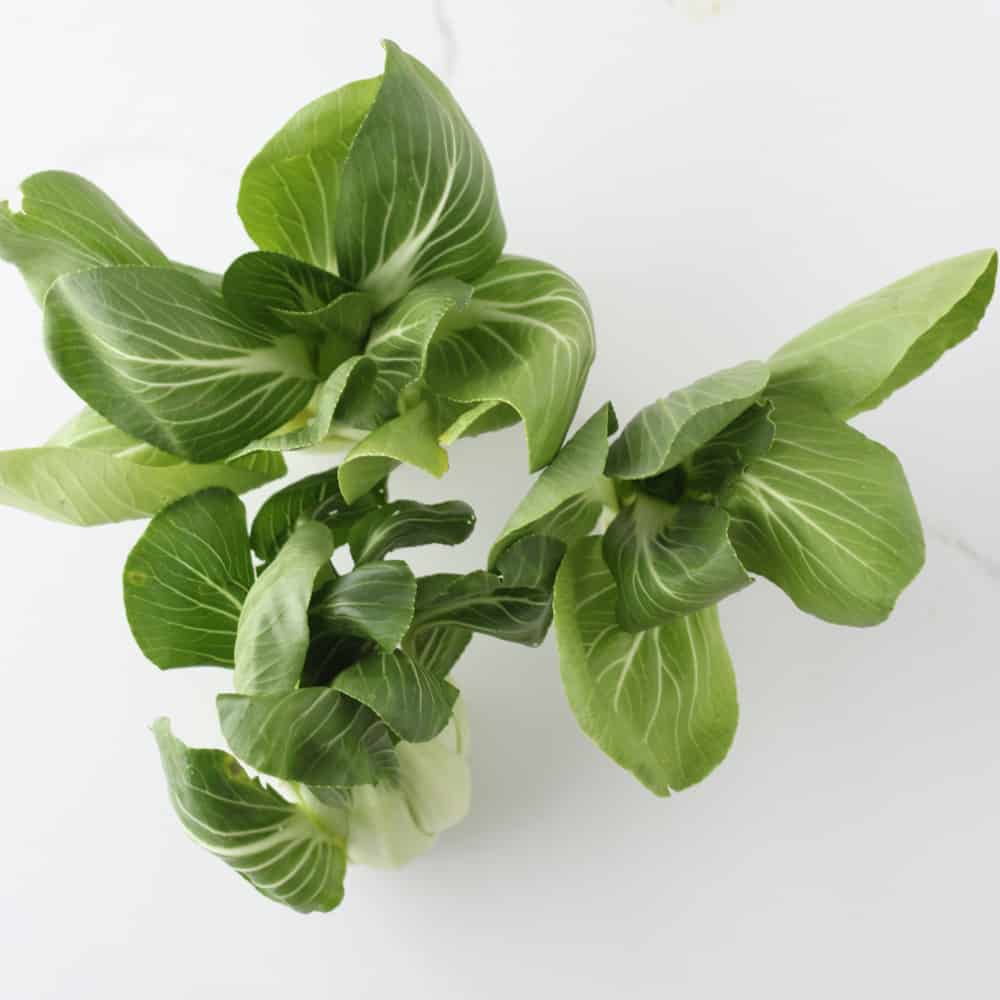 Bok Choy Tips:
*Look for bok choy that is green with no holes or wilted spots.
*1 pound of bok choy is about 4 individual heads of baby bok choy. It's about 6 cups chopped.
*Store bok choy in the refrigerator for up to 6 days. Do not wash until just before using.
*When washing, make sure to clean throughly as dirt collects inside the leaves and stems.
*Bok Choy is often served sautéed or in soups.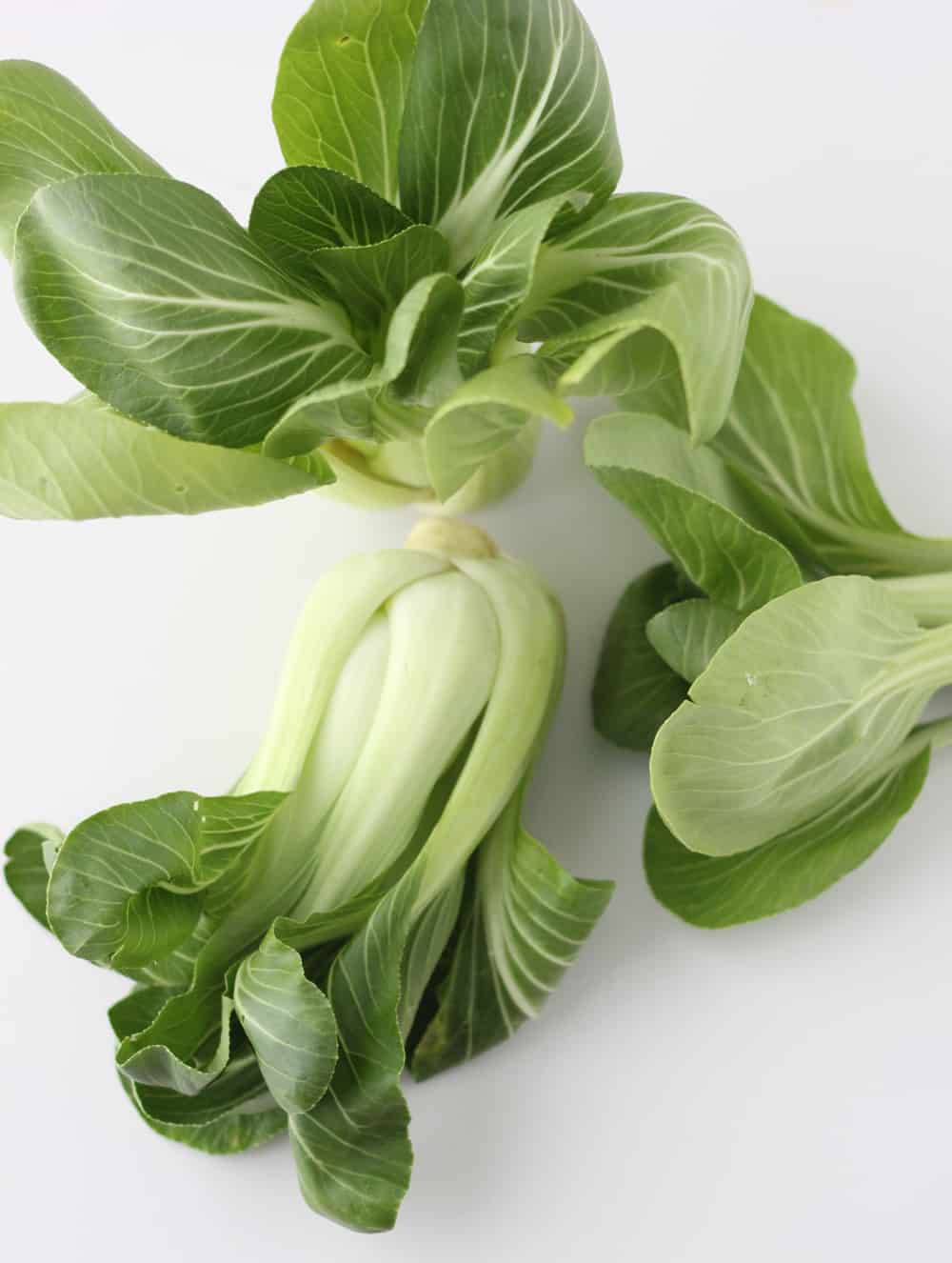 Bok Choy Recipes:
Five Spice Baby Bok Choy
Sesame Chicken, Baby Bok Choy, and Cucumber & Pepper Salad with Cilantro-Lime Dressing
*Thai Tofu Soup from Delicious Knowledge
*Brown Rice Bowl With Five Spice Tempeh and Garlicky Greens from Rachael Hartley Nutrition
*Vegan Ramen Soup from Delicious Knowledge
*Pineapple Chicken with Bok Choy from The Lean Green Bean
*Vegan Korean Nourish Bowl with Barley (Bibimbap from MJ and Hungryman
*Vegetarian Ramen Noodle Soup with Shiitakes and Bok Choy from Rachael Hartley Nutrition
*BBQ Chickpeas with Sweet Potatoes and Bok Choy from fannetastic food
*Spicy Peanut Tofu and Bok Choy Rice Bowl from The Foodie Dietitian
*Easy Coconut Curry from fannetastic food
Meme
Have you ever had bok choy? If so, what is your favorite way to enjoy bok choy?