Skip the deprivation-binge-guilt cycle this year when making your Lenten promise; make your sacrifice something more meaningful instead
So long Mardi Gras! Happy Ash Wednesday!
Since today is Ash Wednesday, I assume many people are coming up with things they are "giving up" for Lent.
Don't Turn Lent into a Diet
I think Lent is an important time to prepare your heart for Easter. However, if you're using Lent as an excuse to diet or "get skinny for spring break" or something along those lines then you're likely going to do a lot more damage than good.
I've heard the comment multiple times that people are giving up something because they want to lose weight or feel guilty that they overindulged during Mardi Gras. They are cutting out something because they think this something is the reason for them being "fat" or "unhealthy" or similar sentiments.
They remove it from their daily life, and instead of replacing it with something meaningful, they replace it with something that leaves them feeling empty and still unsatisfied. Typically, they either quit before the set time period is up, or they finish and add the removed offender back into their life (usually with reckless abandon).
Now, this thing has an unhealthy power over them. They consider it to be bad for them, but they feel they can't control themselves around it after they've been deprived for so long. They end up binging. Then they feel guilty which likely leads to another deprivation episode, leading to a binge, leading to guilt, rinse & repeat. What a terrible cycle!
We'll use ice cream as an example.
You give up ice cream because you feel like it's something you eat too much of & too often, so no ice cream for 40 days. You're doing great for a little, but one night you realize you are craving a bowl of ice cream. Instead of thinking about the craving & what you really need, you try to replace the craving with some other dessert. You don't feel satisfied since you really wanted ice cream, but at least you didn't "cheat."
At the end of the 40 days, you go crazy for ice cream. You go to your favorite ice cream place and get a double scoop... You buy ice cream for your house and eat it nightly (often straight from the freezer)...
and then... You feel guilty because your mind tells you that you shouldn't be eating ice cream so much. But despite these guilty feelings, you just can't stop yourself. Many nights, you eat two or three bowls instead of one...
So you swear off ice cream again; until you can't stand it any longer and you buy & eat almost half a pint. It makes you feel terrible, but you do it any way because you felt deprived for so long. And there we have the miserable deprivation-binge-guilt cycle.
All that being said, sacrificing without purpose just leads to this miserable deprivation cycle. Deprivation just isn't worth the repercussions unless it is for something meaningful. Make your lenten sacrifice or other sacrifice heartfelt. Ask yourself the questions below to really make the practice of sacrifice beneficial.
Whether you are someone who participates in the yearly ritual of Lent or not, I think there are a few things to consider:
Why are you cutting something out of your life? It's important to not just consider what you are giving up but also to consider why you are giving it up.
What will you replace these things with?
Are you going to deprive yourself of something for a set number of days and return to your usual (or even increase) consumption?
In case you're curious, I'm giving up multitasking. I am constantly doing 3+ things at one time. I have a terrible habit of just turning on the TV when I get home and not even really paying attention.
At the end of the day, I have no idea what I've done because my mind has been overstimulated like crazy. Think: TV in the background, 18 tabs open of articles and blogs I'm reading, editing photos, and more. Yikes!
This year, I would like to be more present and focus on my tasks, not filling my head with millions of things at once.
Multitasking never works and makes me so unproductive. I am hoping this will give me more time to be productive with my work which will give me more time to do the things that bring me joy in life: time with friends & family, connecting with others, exercising, bible study, spending time outside, etc.
No deprivation-binge-guilt cycle over here!
Do you have experience with negative deprivation? Are you giving up something for Lent this year?
Meme
If you are looking for some meatless or seafood dishes, look no further: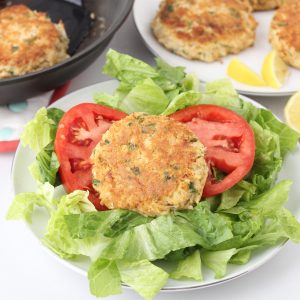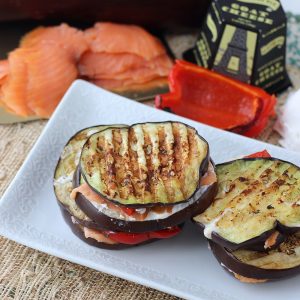 The Lent Special Grilled Cheese