Celebrate veggies all year long with a new vegetable each week! This week, we're highlighting edamame.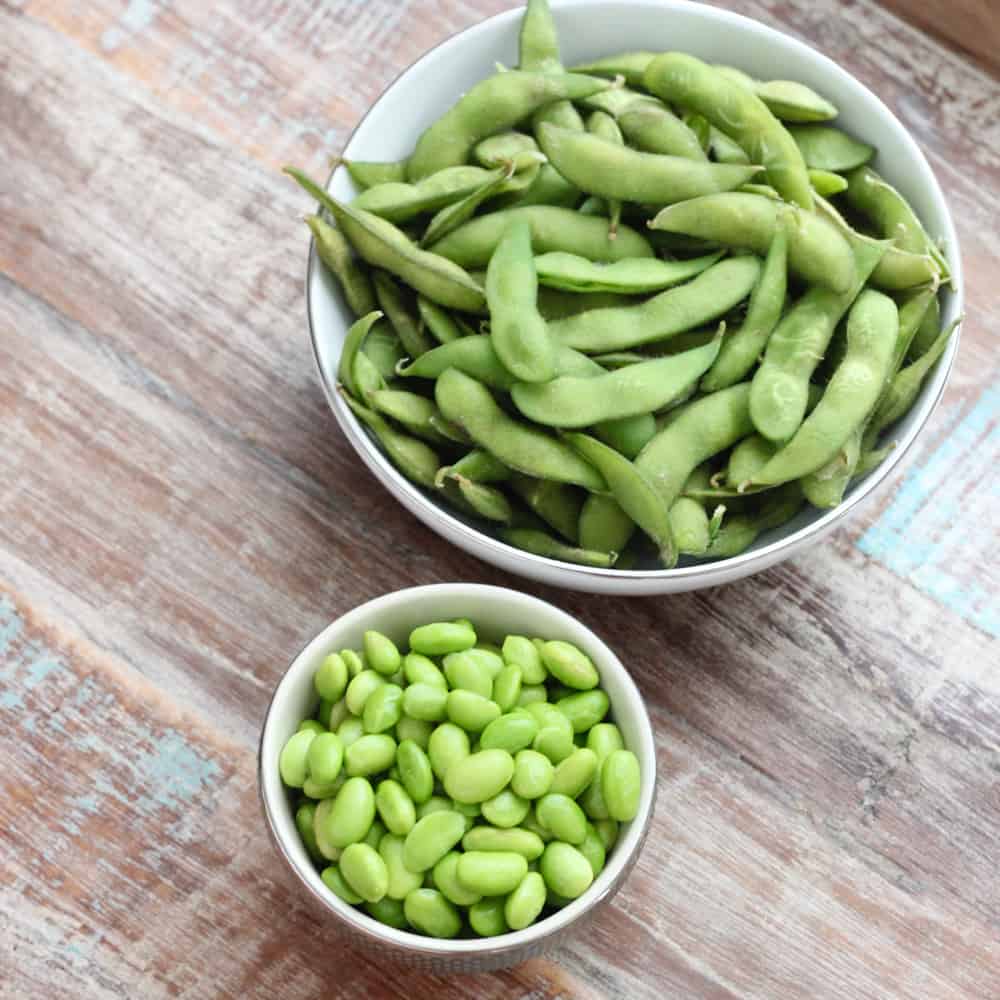 Edamame is one of my favorite veggies for its snacking capabilities. I like to buy big bags of edamame in the pods and put them in little snack bags. They are a high protein snack that doesn't make me feel too full or leave me hungry later on.
They are also a great lean protein for people who choose not to eat meat. Plus, they have lots & lots of nutrients to offer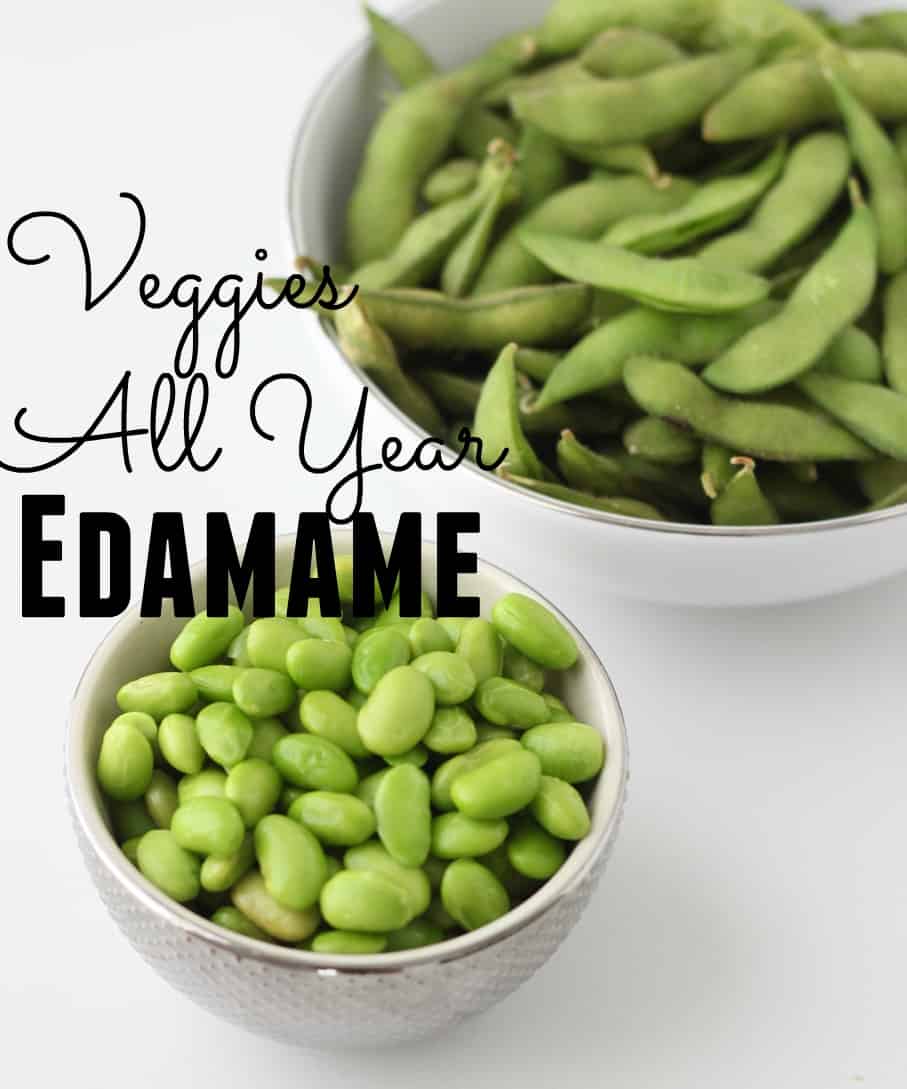 Edamame Nutrition:
*1 cup edamame (in the pods) has 130 calories, 5.6g fat (0g saturated fat), 7.1mg sodium, 11.5g carbohydrates, 5.7g fiber, 12.1g protein, 19% Vitamin C, 46% Vitamin K, 12% Thiamin, 18% Riboflavin, 89% Folate, 14% Iron, 18% Manganese, 19% Phosphorous, 16% Potassium, 10% Zinc, 19% Copper, 60% Manganese
Edamame Fun Facts:
*Edamame is the only vegetable that contains all nine essential amino acids.
Edamame Tips:
*Most edamame you buy at the store is in the freezer section. You can buy it in the pods for snacking. Or you can buy it shelled for easy use in recipes (or snacking).
*8 ounces shelled edamame is 1.5 cups
*8 ounces of edamame in the pods is 2.5 cups. It is about 100 pods. When shelled, it equals about ¾ cup (or 4 ounces) of shelled edamame.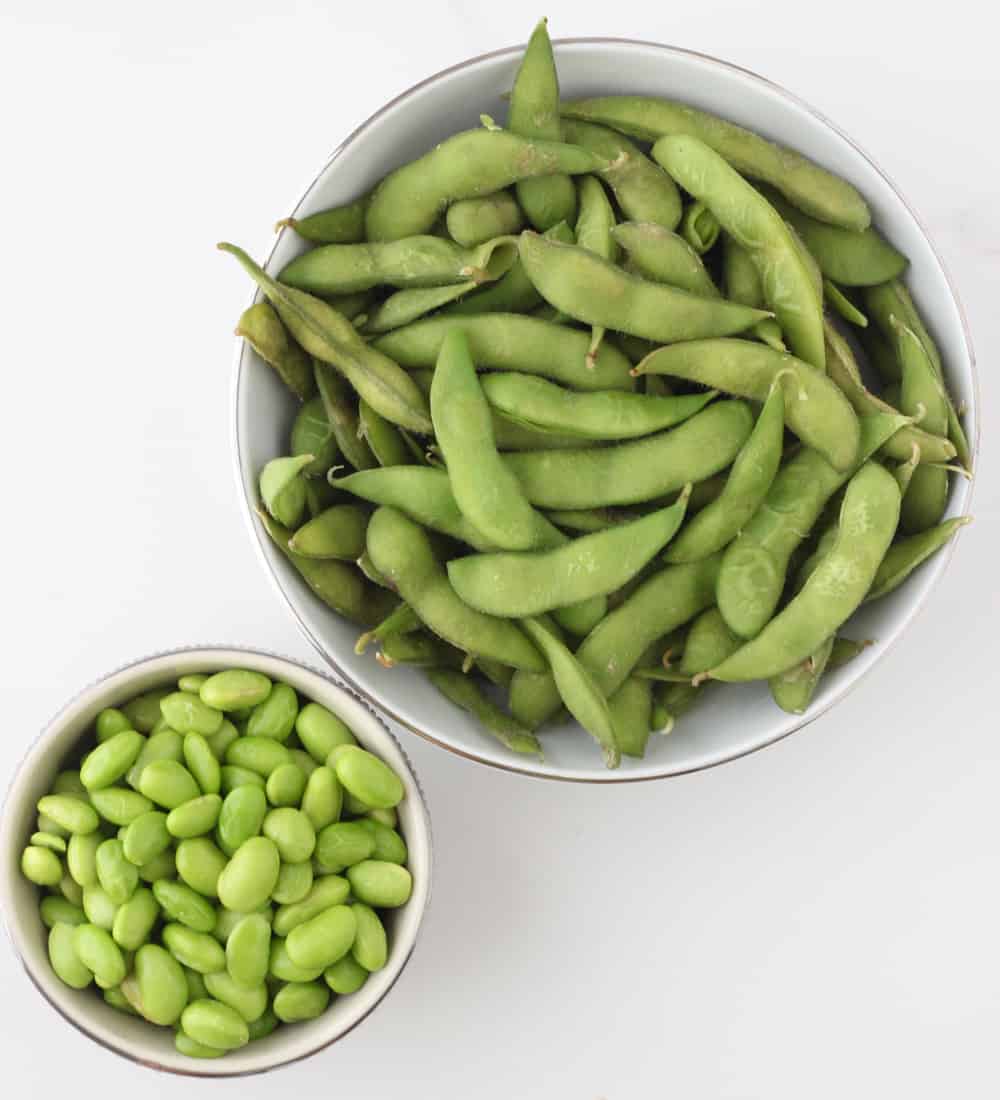 Edamame Recipes:
Wasabi Edamame Dip
Easy Peanutty Pasta
Edamame Feta Salsa
*Red Curry Stuffed Sweet Potatoes from Delicious Knowledge
*Edamame Cranberry and Feta Salad from Love & Zest
*Edamame Nori Rolls with Tahini Dipping Sauce from Rachael Hartley Nutrition
*Shrimp and Edamame Succotash from The Lean Green Bean
*Vegan Miso Green Bean Casserole from MJ and Hungryman
*Edamame Bruschetta from fannetastic food
*Edamame Hummus Pizza from The Foodie Dietitian
*Pumpkin Edamame and Chickpea Stew from Runnin Srilankan
*Hoisin Shrimp and Edamame Stir-Fry with Soba Noodles from The Foodie Physician
Meme
Have you ever had edamame? If so, what is your favorite way to enjoy edamame?