Wild Blueberries are nutrition powerhouses! Here's everything you need to know about these wild berries including what they are, why you should be eating them, and their health benefits. Plus over 50 recipe ideas for deliciously adding them into your life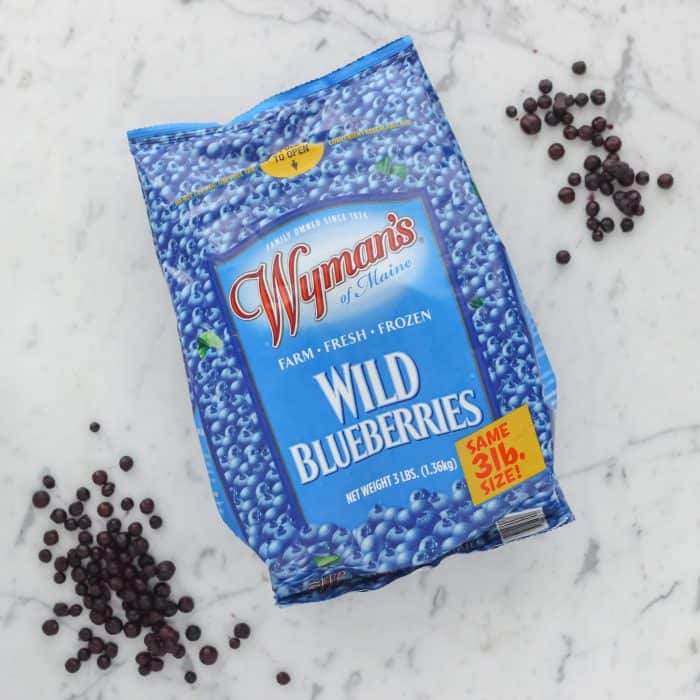 Disclosure: This post is sponsored by Wyman's. These partnerships help make Living Well Kitchen a reality, and I appreciate your support of the brands I love!
What are Wild Blueberries
Wild blueberries are mighty little berries... they are grown in the wild just like the name implies.
Because they are wild, they aren't as uniform in color, size or even taste. The wild berries are typically smaller than the ordinary blueberries, but they have a more intense flavor. Likewise, they usually have a stronger dark-blue, almost purple coloring. A smaller size means the berries have more skin and less water. This gives them their more intense concentration of flavor and antioxidants.
Plus, wild blueberries are great to add into your daily life thanks to being economical and super nutritious. Frozen at peak ripeness, you get all their abundant nutrients, and you can find these year-round.
Why you should eat these nutritious berries
Number one in my book for why I eat something is because it tastes great, and wild blueberries taste deeeeelicious! These berries might be small but each one has a vibrant flavor that can't be beat.
And while I'm not a huge stickler on overanalyzing every single piece of food I eat, I know my body feels better when I regularly feed it nourishing foods, especially if they make your life easier! So it's important to acknowledge all the amazing health benefits of these powerful berries.
And wild blueberries are full of goodness!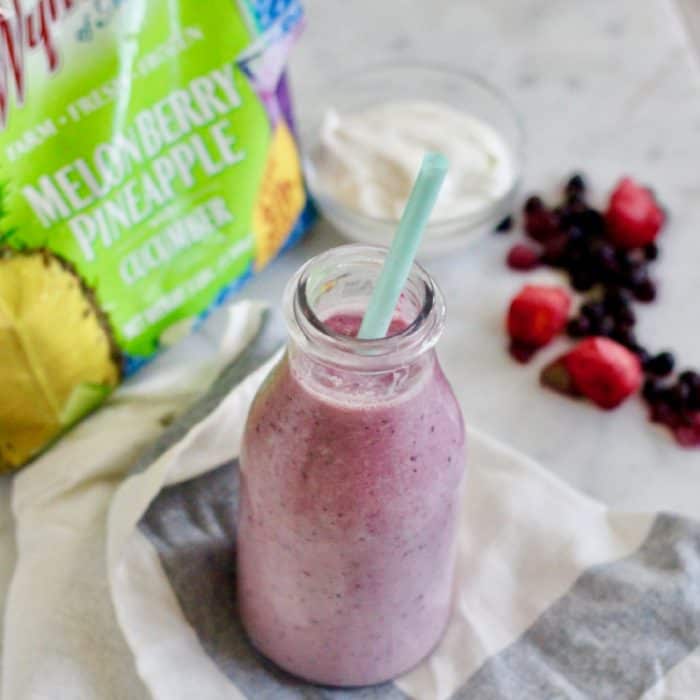 What makes them so good for you
These tiny berries are flavor-filled nutrient-powerhouses. When compared to an ordinary cultivated blueberry, wild blueberries have more flavor, fiber, and antioxidants in each berry.
Anthocyanin, a powerful antioxidant in these berries, can help neutralize free radicals in your body. This helps prevent damage to the cells and tissues in your body. Plus, they can protect against inflammation. Inflammation can lead to many problems such as brain aging and degenerative diseases like Alzheimer's.
Luckily, there's no need to worry about nutrient loss with the frozen wild blueberries. Picked at peak ripeness and frozen within 24 hours, frozen blueberries have all their nutrients locked in. This means there's no need to worry about them losing any of their nutrients on the trip from the wild blueberry barren to your home or while they sit on the shelf at the store.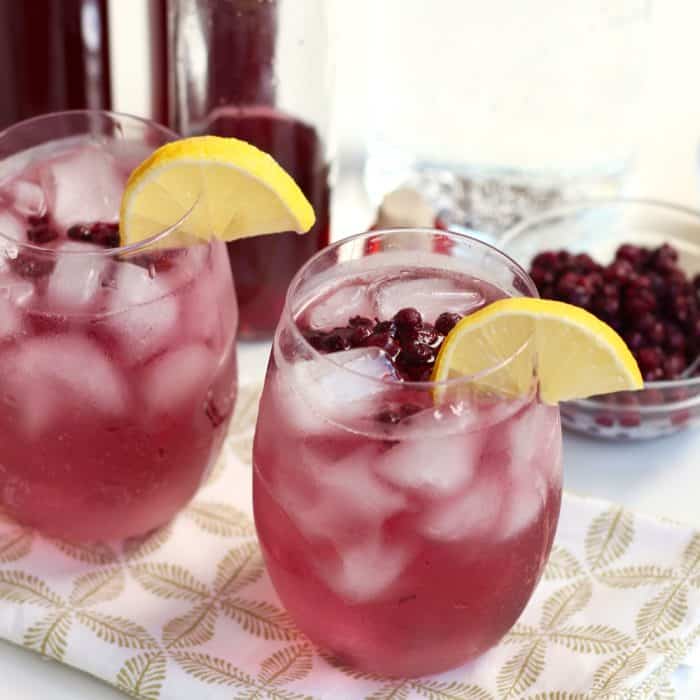 Wild Blueberries Health Benefits
There are many health benefits of wild blueberries. Here is a breakdown of wild blueberries nutrition, including a few of some of their standout qualities¹:
Brain health
There are numerous studies linking wild blueberries and improved brain health. For example, eating blueberries can potentially help improve memory function. It can also help relieve short term memory loss in older adults. Additionally, eating blueberries and strawberries regularly may help slow cognitive decline. Furthermore, the anthocyanin in the berries has also been shown to have positive effects on memory and processing in children.
Heart health
Wild blueberries can help prevent build up of plaque in the artery walls (which can cause atherosclerosis). Moreover, they have been shown to help lower blood pressure as well as reduce LDL cholesterol (the harmful cholesterol) levels in the body. These tasty berries might also improve blood flow in the body.
Inflammation
When combined with exercise, enjoying the berries helps improve the absorption of polyphenols. Polyphenols help reduce inflammation in the body, and as mentioned before, long term inflammation can lead to poor health conditions.
Gut health
Eating wild blueberries helps to increase a beneficial bacteria in the gut, Bifidobacteria. This can have positive effects on beneficial intestinal microflora which helps with digestive health and immune system. Plus, the wild variety has twice the fiber as the ordinary blueberries at 6g per cup.
Diabetes
Compounds in blueberries have been shown to increase insulin sensitivity which can help prevent type 2 diabetes. Moreover, researchers found a link between eating more anthocyanin-rich fruits like blueberries and a lowered risk of diabetes.
Vitamins & Minerals
One cup is an excellent source of manganese which supports bone health. Additionally, one cup provides a good source of zinc which promotes immune system and skin health. They are also a very good source of Vitamin K and Vitamin C.
Wild Blueberries Nutrition Facts
One cup (140 grams) has 80 calories, 0g fat (0g saturated fat), 0mg cholesterol, 0mg sodium, 19g carbohydrates, 6g fiber, 10g sugar (0g added sugar), 0g protein.
For vitamins and minerals in the berries, each cup of frozen wild blueberries has 4mg manganese (170% RDA), 1mg zinc (10%), 1mg iron (6%), 2.4mg Vitamin C (4%), and 0.9mg Niacin (4%).
Are wild blueberries healthier?
The wild version of the berries has more antioxidants than ordinary. Plus, they have twice the amount of fiber. And the best part is that frozen wild blueberries are available year round, and they are frozen when they are the most nutritious, instead of being kept on the grocery store shelf for days and weeks.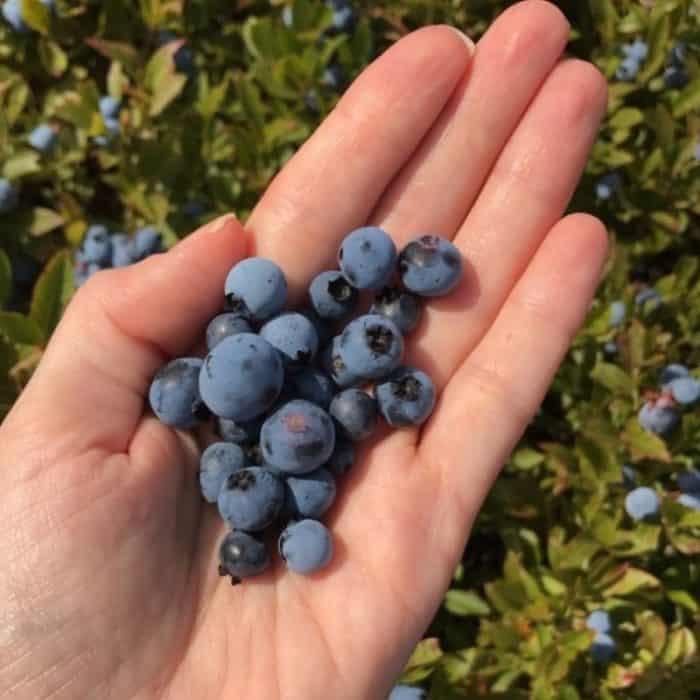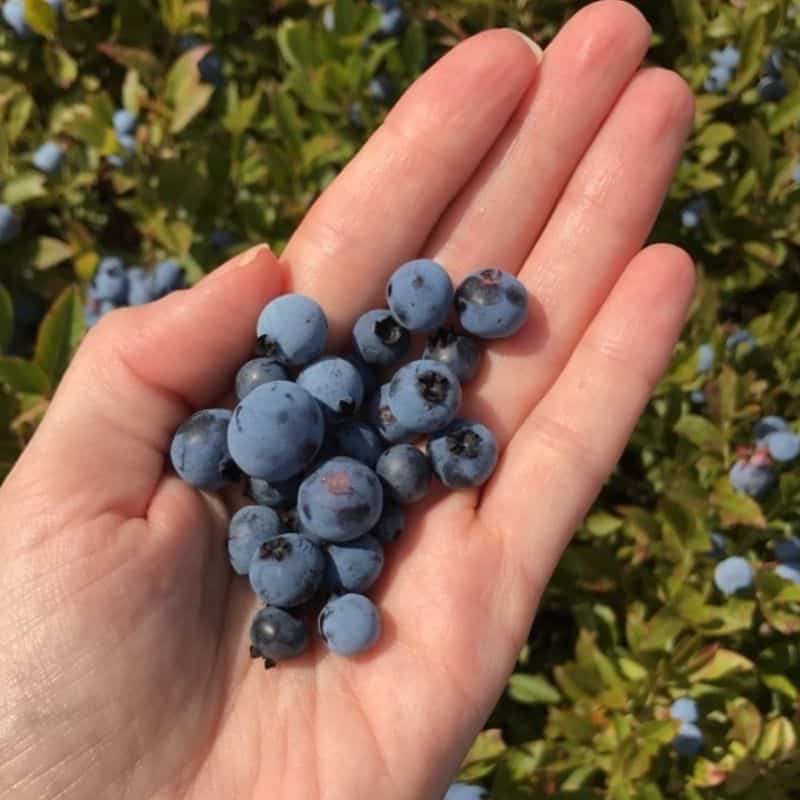 Fun facts about Wild Blueberries
Never been modified by humans to enhance or alter their naturally occurring traits
One of the only native fruits in North America and are grown in Maine & Canada
The official state berry of Maine
Described as a low impact crop because they are native to the region they are grown and are naturally resistant to pests
A wild blueberry field can have thousands of different plant varieties which gives them their complex flavor
Sixty to seventy percent of the wild blueberry plants actually live underground
How to incorporate these frozen berries into your life
Adding wild blueberries to your life will be one of the easiest things you can do to add tons of antioxidants and nutrients to your diet. All you have to do is walk down the freezer aisle in your grocery store; then add them with reckless abandon to your smoothies, desserts, drinks, snacks, and more.
Where to buy Wild Blueberries
No need to be in Maine or Canada to get your wild blueberry fix. Simply head over to your local grocery store and grab a bag of Wyman's Wild Blueberries in the freezer section. They come in 3 pound as well as 15 ounce bags.
I eat them year round, and you can too because they are in the freezer section of most major grocery stores. Even my mom who lives by a lake in the middle-of-nowhere Alabama keeps her freezer stocked with Wyman's Wild Blueberries from the Walmart.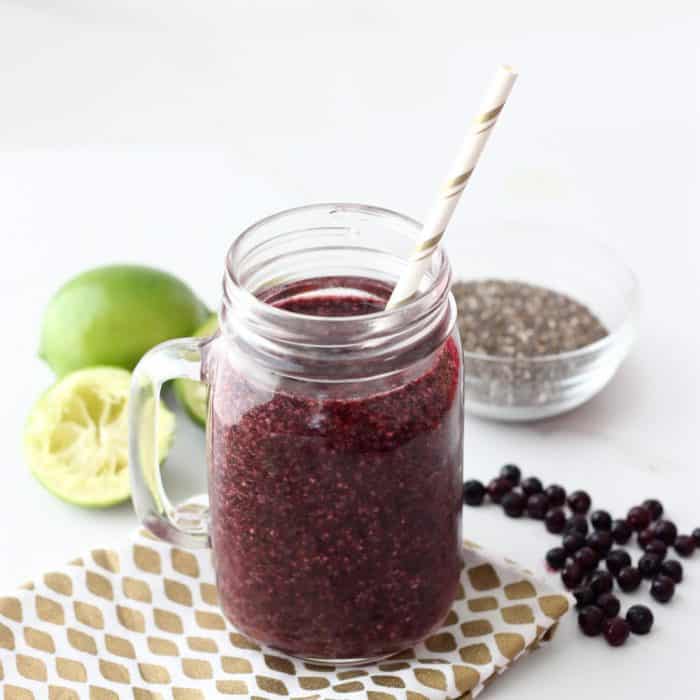 How to enjoy Wyman's Wild Blueberries
Here are some of my favorite ways to enjoy:
frozen straight from the bag
tossed into muffins and pancakes
blended in smoothies
used as topping for oatmeal or yogurt
Wild Blueberry Recipes
For more inspiration on how to add these mighty berries to your life, here are over 50 frozen wild blueberry recipes for you to enjoy:
Smoothies
Even more Smoothies
Melon Berry Pineapple Smoothie You need three ingredients and less than three minutes to make these refreshingly scrumptious smoothies.
Wild Blueberry + Blood Orange Smoothie with Ginger from Grateful Grazer: This smoothie combines wild blueberries, fresh-grated ginger, and zest and juice of blood orange to create a refreshing fruit smoothie.
Vegan Wild Blueberry Mojito Smoothie from Lively Table: Get the flavors of your favorite cocktail in a nutritious smoothie! This refreshing smoothie makes a quick and healthy snack or breakfast!
Blueberry Lavender Stress Relief Smoothie from Emily Kyle Nutrition: Using natural ingredients like blueberries, lavender, and avocado this delicious Blueberry Lavender Stress Relief Smoothie is the ultimate holistic cure for stress relief by combining ingredients that can help ease stress, panic, and anxiety.
Wild Blueberry Purple Power Smoothie from Sharon Palmer Nutrition: Packed with purple plant-powered antioxidant compounds, by way of wild blueberries, purple potatoes, red chard, beet juice, and flax seeds.
Nighttime Power Wild Blueberry Smoothie from Jenna Braddock
Wild Blueberry Green Smoothie from Amee's Savory Dish
Vegan Wild blueberry Ginger Kombucha Smoothie from Food, Pleasure, Health: Refreshing, Delicious Smoothie that is ready for you in 5 minutes or less!!
Wild Blueberry Lavender Smoothie from Amy Gorin Nutrition: Let's hear it for soothing floral herbs like lavender in our smoothies! Bound to help you de-stress and power up for your morning.
Winter Warming Smoothie from Culinary Nutrition Cuisine
Wild Blueberry Cacao Smoothie Bowl from Tara Rochford Nutrition: Rich cacao pairs with sweet and tart wild blueberries to make a delicious bowl packed full of anti-oxidants that is perfect for a filling breakfast.
Rose Water & Wild Blueberry Smoothie from Tasty Balance: The rose water in this smoothie adds a beautifully floral note to the sweet-tart blueberry flavor!
Beverages
Wild Blueberry Lemon Vodka Wild Blueberries pack a flavor punch in this delicious homemade infused vodka. Great for a homemade DIY gift idea or festive Christmas party drink. Non-alcoholic version included.
Wild Blueberry Mango Lassi from Streetsmart Nutrition: Try this Wild Blueberry Mango Lassi for a refreshing twist on the classic yogurt based drink. You'll get a boost of antioxidants and flavor from these ingredients.
Breakfast
Breads and Muffins
Salads & Sides
Main Meals
Desserts
¹Using the research shared on the Wild Blueberries website: https://www.wildblueberries.com/health-research/research/