All about my trip to Cascadian Farm in Washington; including, how you can help fight the decline in pollinators
Disclosure: my trip to Washington was sponsored by General Mills. However, I was not required to write this post nor was I compensated to write this post, and all opinions are completely my own.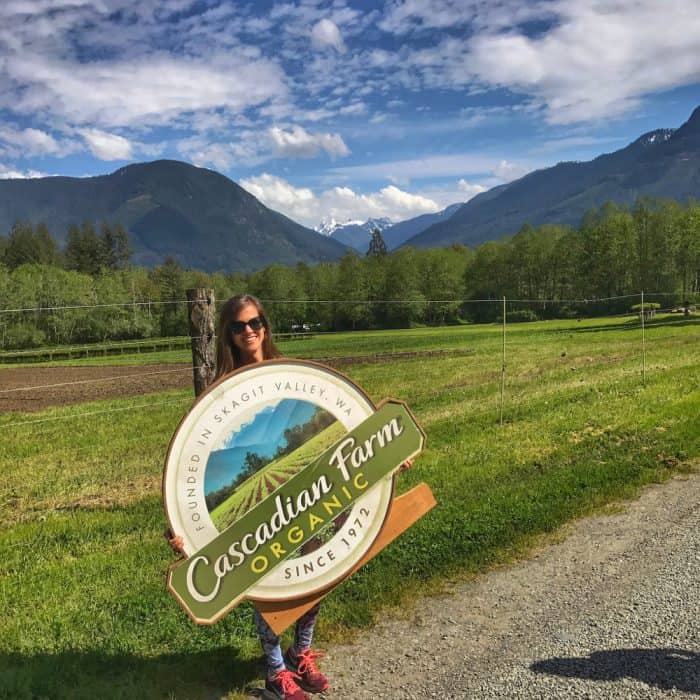 One of the greatest things in my job is having the opportunity to explore how our food is made. Whether it be a farm tour, visiting a cranberry bog, or listening to presentations, I always learn so much!
When I was invited to attend the Bell Institute's Share & Inspire event "Treating the World with Care: Our People, Our Products, Our Planet" I have to be honest... I wasn't sure what to expect. General Mills is a huge company, and most people assume huge companies care more about money than they do about people.
I realized that they probably were not in this category when I was invited to visit the actual Cascadian Farm and learn more about the Bell Institute of Health and Nutrition -- the group of passionate doctorate & master-level scientists and registered dietitians with varied backgrounds that are the source of health, wellness and nutrition expertise that creates value and growth for General Mills.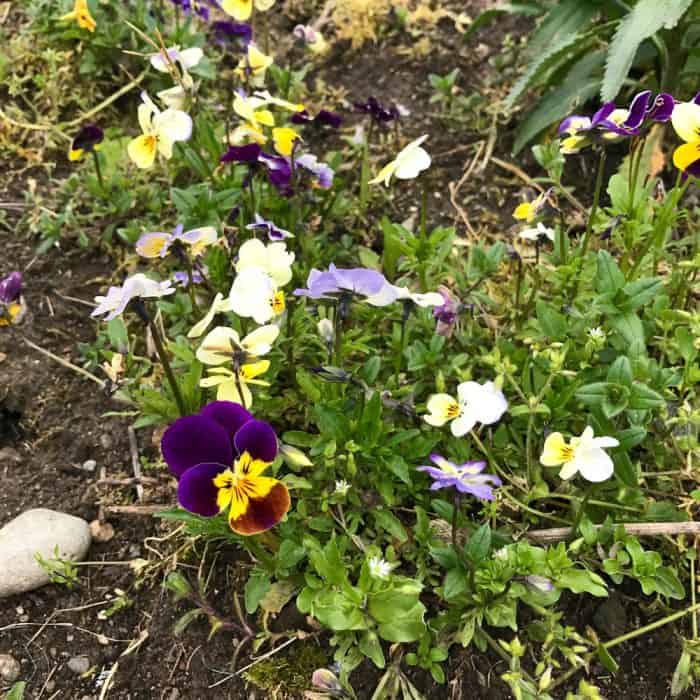 And y'all, after the 48 hours spent together, I was completely blown away! The transparency and openness was almost unbelievable. The group shared so much information as well as graciously received each and every one of our suggestions, questions, and feedback.
The wonderful souls from the Bell Institute embodied General Mills' commitment to serve the world by making food people love, and I never felt like I was being "sold" any spammy or canned response.
It was one of the most enjoyable educational experiences I've ever had.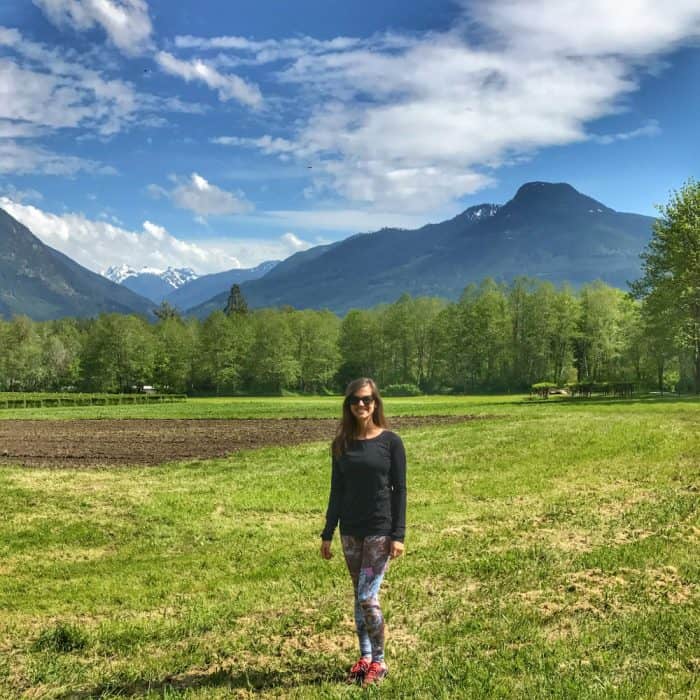 Cascadian Farm, located in Skagit Valley, Washington, was as exquisite as one might expect since you can see the picturesque Cascade Mountains from the farm.
The farm was started in 1972 by Gene Kahn, a man who wanted to change the world through agriculture, and Cascadian Farm has been pioneering organic farming ever since.
Because of the resources Cascadian Farm has thanks to being apart of General Mills, they are able to research best farming practices to share with other farms that can help better the lives of small farmers as well as encourage the switch to organic farming practices.
At the farm itself, they have over 50,000 visitors every year to the farm, and they share organic and regenerative farming practices with the visitors and community through demonstration, education and advocating.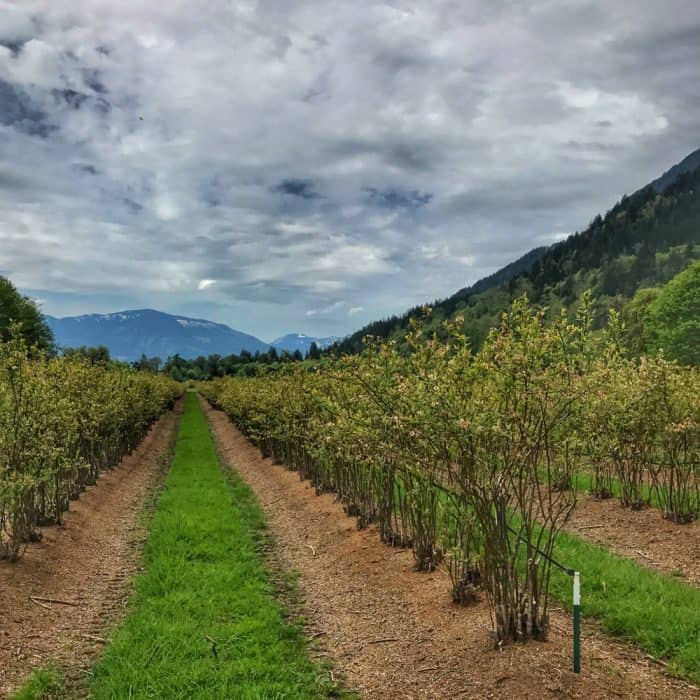 While we were there we got a lovely tour of the crops including all my favorites: blueberries (shown above), strawberries, and raspberries.
You could see the quality care given to the crops by the farmers, and the pride they show over the farm is very evident (and rightfully so!)
Other than exploring the crops, we investigated the plants in the greenhouse, dug into some compost (ok, other people dug into some compost), learned about healthy soil (a huge part of successful organic farming), and discussed the ¼ acre pollinator flower garden they built.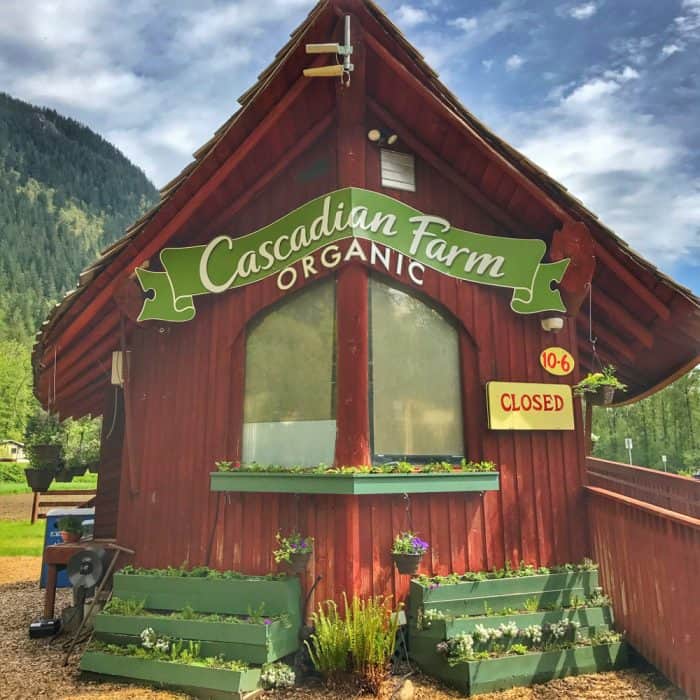 You've likely heard that pollinators are declining which is not good at all for our food system. Not good at all. Pollinators are responsible for over ⅓ of the food we eat! To help fight the decline, Cascadian Farm is incorporating pollinator habitats into all of their supplier's farms by the end of 2020.
Pollinator flower gardens have pollinator-friendly flowers to provide pollinator like bees with a safe & valuable habitat. I love learning how companies like Cascadian Farm are working to make the world a better place, not just to make money.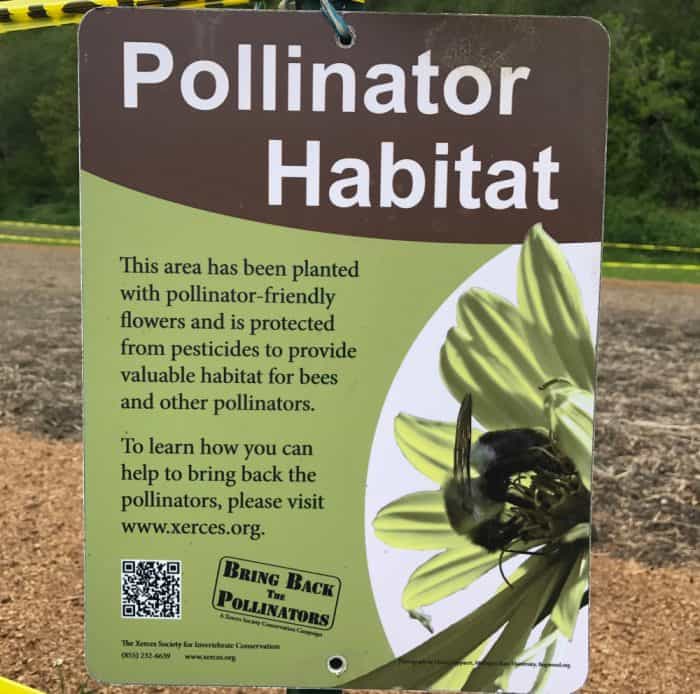 However, I also want to do something directly to help, and luckily, there are a few things you can do to reverse this decline even if you don't have a farm.
According to the Bee Friendlier website, you can plant wildflowers, limit the use of insecticides, and share with friends!
Meme