Five ways to love your leftovers, so you're not eating the same thing on repeat or wasting food.
Leftovers often get a bad name, and ya know what? that makes me so sad because leftovers are totally my thing!!
Maybe it's because my mom was, without a doubt, the queen of repurposing leftovers. Or that leftovers save you a ton of money and time. Or that leftovers prevent food waste. You name it, leftovers are awesome!
There are a number of ways to use your leftovers but I tend to go for the same 5 different options.
[clickToTweet tweet="5 ways to love your #leftovers, so you're not eating the same thing on repeat or wasting food!" quote="5 ways to love your #leftovers, so you're not eating the same thing on repeat or wasting food!"]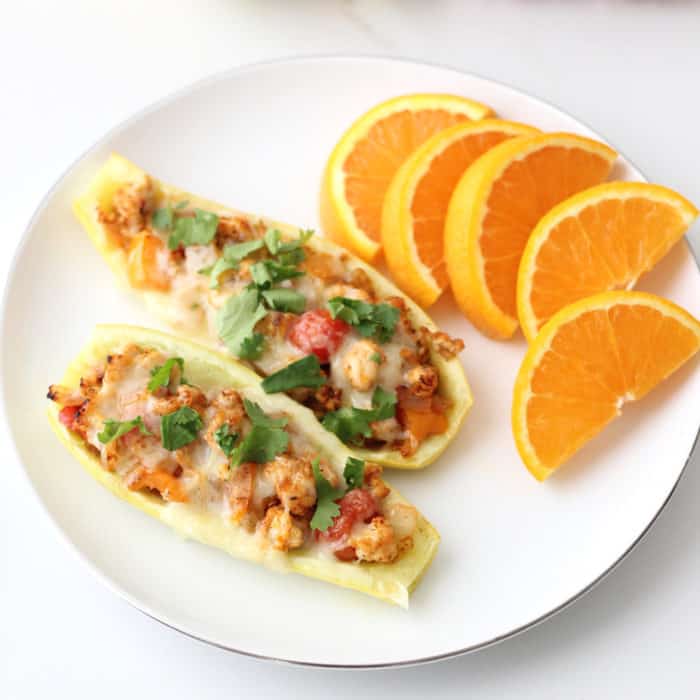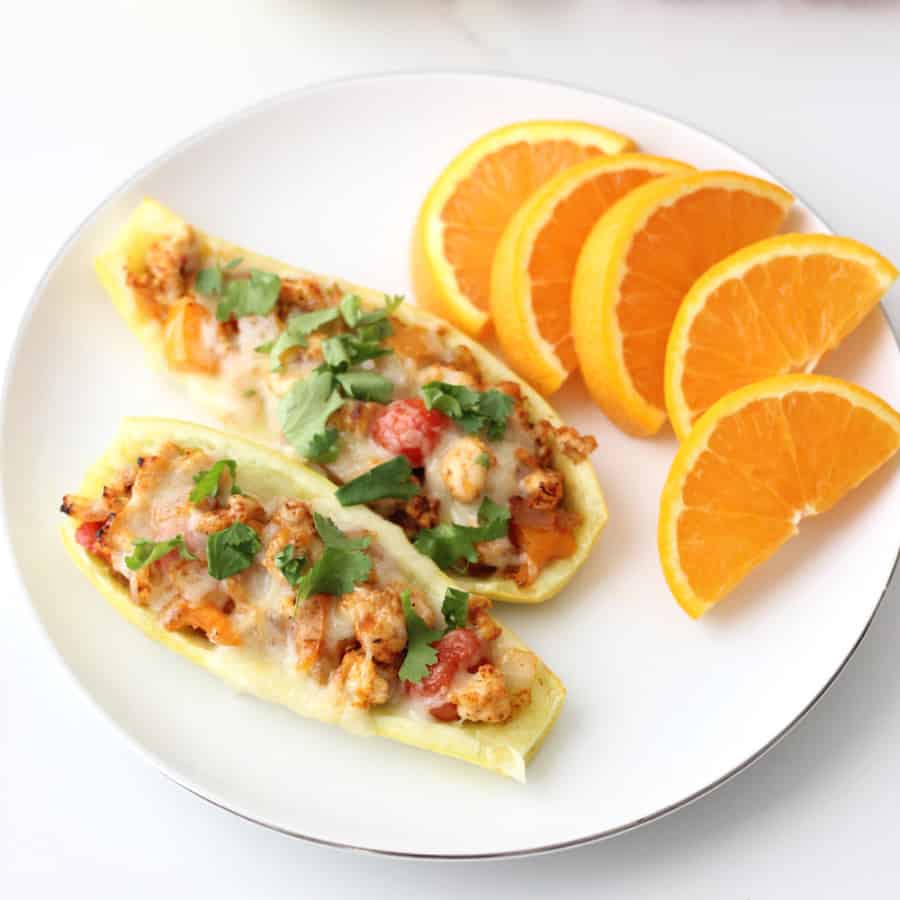 Stuffed Peppers or Squash
You can fill cut bell peppers or squash with almost anything! I love using leftover taco meat or spaghetti sauce.
How to do it:
You'll slice your pepper or squash in half and scoop out the seeds. Bake at 375°F for about 7 minutes. Fill the pepper/squash with the leftovers and top with cheese if desired. Bake for about 10-15 minutes until filling is warm and cheese is bubbly.
Recipes:
Twice Baked Potato
Twice baked potatoes are incredibly satisfying, budget-friendly and most importantly, very delicious. They're also quite easy to make.
How you do it:
You can bake your potatoes before cooking or use leftover already baked potatoes. Then scoop out some of the potato and stir with some of your leftover whatever. I usually use chicken, ground beef, beans, salsa and/or cheese. Then fill the potato shells with the mixture; cover in cheese if desired and bake for about 10-15 minutes.
Recipes:
Southwest Stuffed Sweet Potato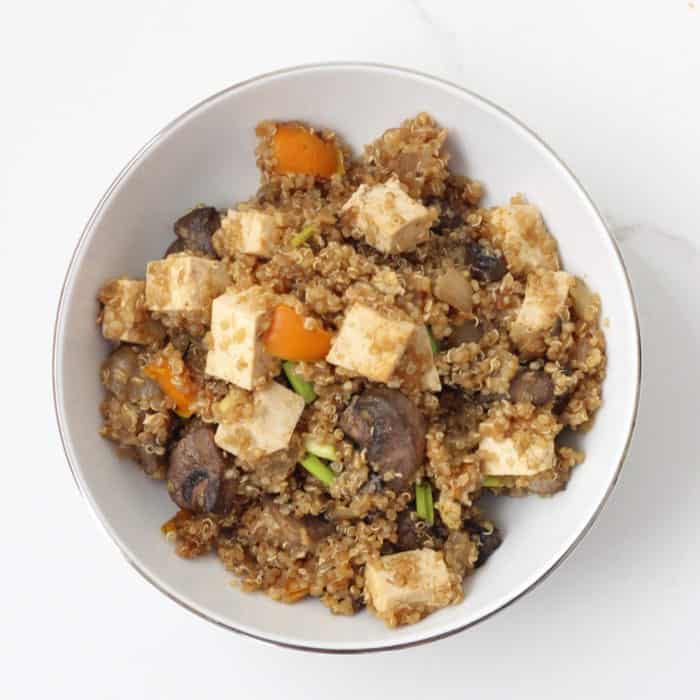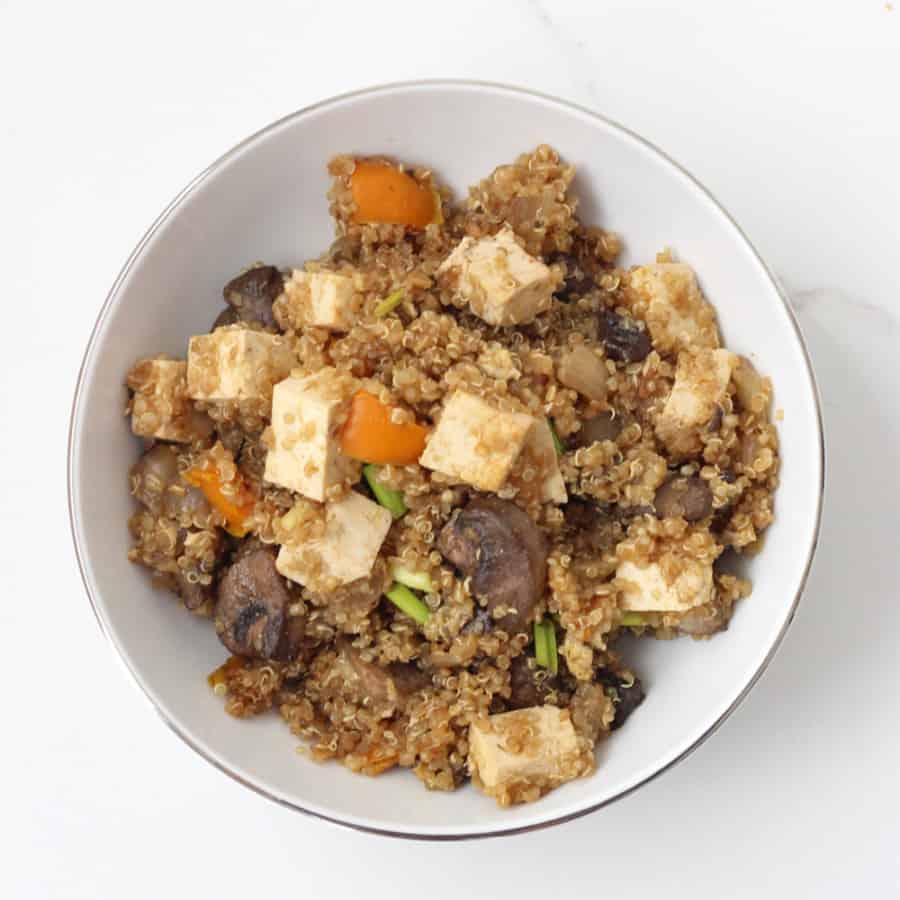 Fried Rice or Quinoa
Fried rice (or quinoa) is my "clean out the fridge" meal. I like to make it at the end of the week and just add everything leftover into the skillet. You can add different spices & seasonings to change up the flavor.
How to do it:
You'll want to use cold leftover rice/quinoa because it fries better than warm, freshly cooked rice. Add some oil to a skillet and saute your veggies. Then push those the sides of the skillet, add a little more oil, and add the rice. "Fry" the rice. Then add the seasonings and any additional add-ins like eggs, green onions, chicken, pork, meat, tofu, etc. Cook until everything is hot.
Recipes: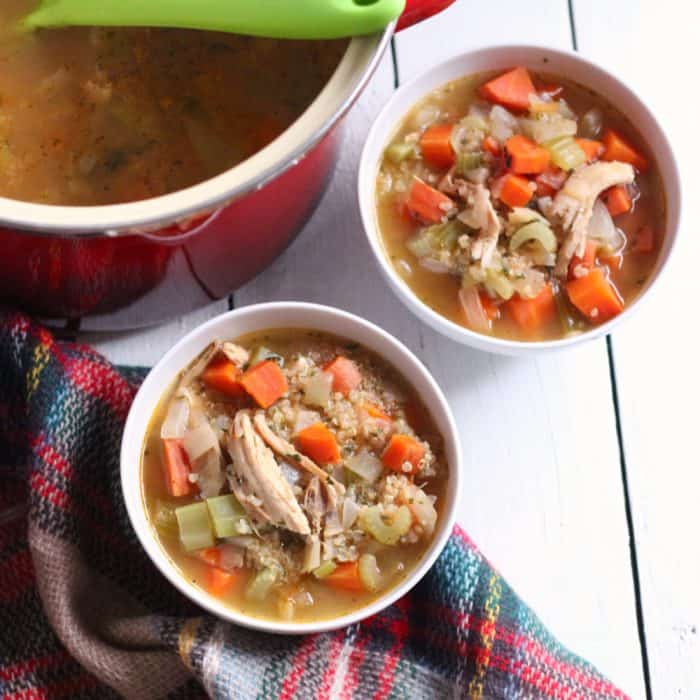 Soup
This is another "clean out your fridge" meal. I love making soup because you can make a big batch and freeze leftovers for later. When freezing soup, I like to freeze it individual serving sizes so I can defrost only the amount I'll need for one or two meals, not 8.
How to do it:
Add some oil to a pot and add onions, bell peppers, carrots and/or celery. If using mushrooms, let the harder veggies cook for a minute before adding. Then add some garlic and spices. Pour in your broth or water. You can add grains, beans or some other protein. Simmer for about 30-60 minutes. Add any leafy veggies a few minutes before serving. Be sure to taste and add extra spices, lemon juice and/or salt if needed.
Recipes: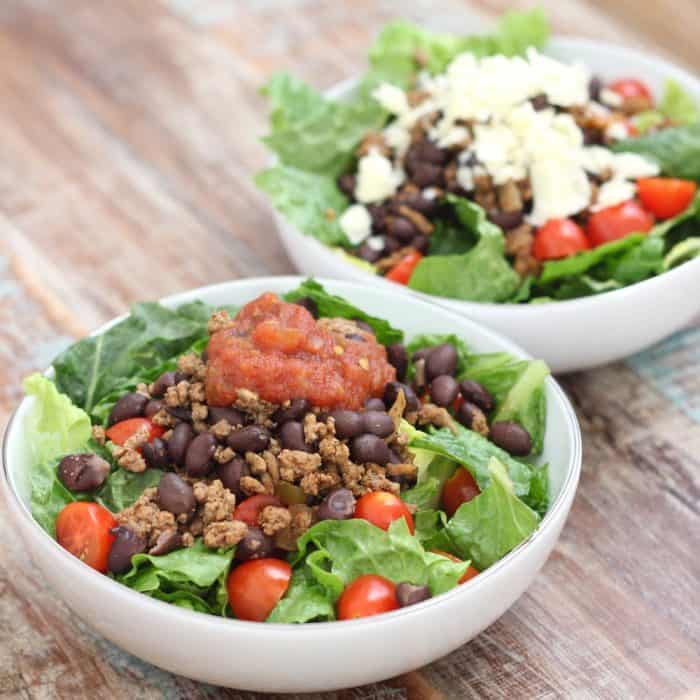 Salad
I love a good salad but only if it has enough toppings. Lettuce and a little dressing is definitely not my thing. Make sure to have some source of protein and carbohydrate so you feel satisfied after eating your salad.
How to do it:
Fill a bowl or plate with chopped lettuce and top with leftovers. Make sure to include some kind of carbohydrate, so you stay full and satisfied.
Recipes:
Meme
What is your favorite way to eat leftovers?!
Check out my Facebook Live post where I share more about my five favorite ways to enjoy leftovers:

Pin for later: