How to live a healthy lifestyle by ignoring the noise of conflicting health advice and turning your focus onto your own body. Tips for listening to your body despite the overwhelming pressure to live a perfect, healthy life.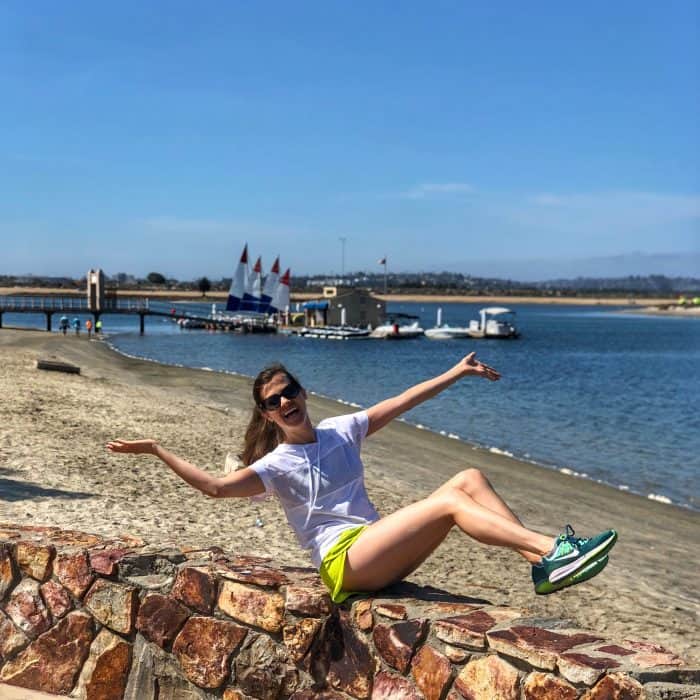 I am unabashedly lazy, and I wish the word didn't have such negative connotations. I want to make the word 'lazy' a good thing because I'm lazy, living well, and proud of it.
What do I mean? Well, I am lazy when it comes to my health, and lazy in a good way.
Lazy in that I make choices based on what my body says and not on the one million (conflicting) rules about what I should be eating, drinking, doing, and wearing.
I'm lazy because I don't want to spend countless hours planning, shopping, cooking, cleaning & organizing my food for the week... or countless hours stressing about diet trends and food choices... or countless hours worrying about the way my body looks... or countless hours fretting over what other people think about me... or countless hours exercising in a way that doesn't feel good to my body.​
I'm tired of health stressing which is my made up term to describe the feeling I get when I try to control my food, my body, my appearance, etc. to make myself feel more in charge of my life.​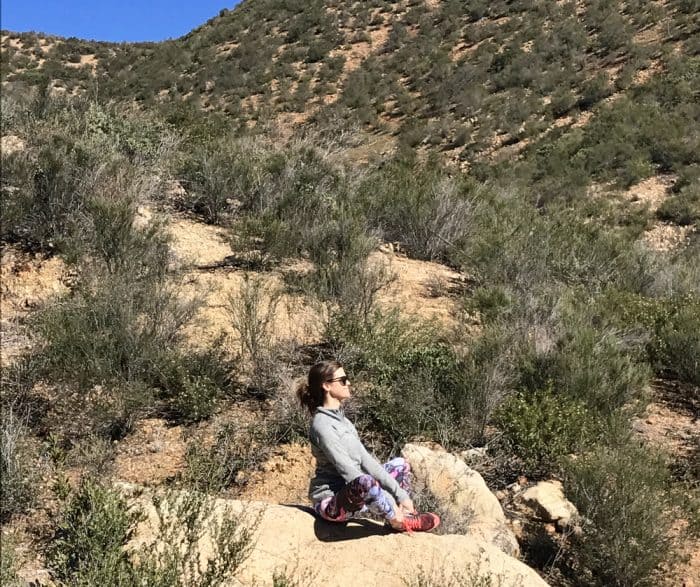 I'm not saying I want to give up my health; in fact, I'm saying the exact opposite. When I was "not lazy," I was worried that what and/or how much I was eating was going to make me gain weight. I was worried that if I did gain weight that I would not be as worthy as my smaller self. I was worried that I would be seen as a bad dietitian if I didn't exercise enough or eat enough vegetables. I was constantly trying to control what I put in my body and how much I exercised. I wasn't actually happy. I wasn't actually healthy.​
Yes, I love the kitchen. But there are some days that I do not want to cook. And I will never be in the mood to wash extra dishes. Nev.er. Never ever.
Yes, I love eating delicious food that makes my body feel good from the inside out. But I also want to not have to worry about calories or points or that a specific ingredient is going to give me cancer or heart disease.
Yes, I love exercising. But I don't want to feel like I have to exercise every single day and if I miss a day, that I need to make up for it by eating less. Or that I have to exercise to earn the right to eat certain foods.
Yes, I love my resting. But I don't want to feel like I have to be very productive and earn the right to rest. I want to rest when my body needs it and produce quality work when I am actually working (and not working all the time).
Yes, I love traveling. But I also want to sit in my apartment and do nothing and not feel bad that I'm not outside enjoying the sunshine or out with friends.
Yes, I love health. But I no longer want it to take over my life. I am not healthy if I am stressing about health decisions all the time. I'm not healthy if I am health stressing.
So what is lazy? Because I like things easy to remember, I broke it down here:
Laughing a lot
Always singing
Zebras are cool
Yes, this is a joke.
---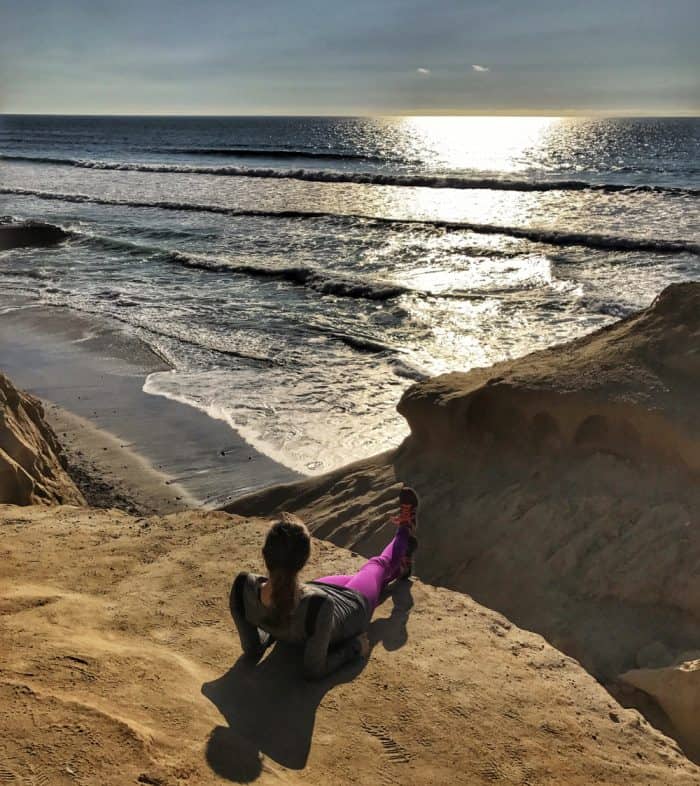 Ok, so really here's what I mean...
What does it mean to be a lazy with your health?
Being lazy is taking the focus off of all the noise about being healthy. It's turning the focus onto your body -- and only your own body.
Every decision when you're being "lazy" boils down to Am I compassionately caring for my body? And then a follow up question: How can I do that to the best of my ability without complicating life?
making choices based on how they make my body feel
eating food that tastes good and makes me feel good from the inside out
not making choices based on how something will make me look or how "healthy" or "unhealthy" it is
accepting my body
practicing self care
spending time doing things that bring me joy
So from now on, try to remind yourself of this instead of feeling overwhelmed with all the conflicting health advice you are constantly bombarded with on social media, the news, interactions with friends, everywhere!
Ask yourself: Am I compassionately caring for my body?

Then, How can I do that to the best of my ability without complicating life?
Care for yourself in your own way
I'd like to make a quick note that I'm absolutely not saying you have to give up things that make you happy. What I'm saying is to get rid of things that aren't adding to your life.
If you love meal prepping or planning or whatever, that is SO rad!! I would love to talk about what you do because meal prepping and/or planning is such a kind thing you can do for yourself. If you love intense exercise, I'm over here throwing a party for your extra strong heart that I bet is full of love.
Do what makes you feel good. Not what you're "supposed" to be doing.
Some examples that work for me:
When I prepare food for myself in advance so I'll have lunch in my fridge without having to cook every meal.
When I keep a well stocked pantry so I don't have to order takeout every other day.
When I go on to a workout class in the afternoon even though I want to watch TV.
When I meet friends for a cocktail instead of staying in an finishing "one last thing" for work.
When I roast extra veggies so I don't have to cook later that week.
When I watch a movie instead of going on a hike when I need to rest.
When I treat myself to flowers even though I don't need them for a photoshoot.
When I only do 3 tasks in one day even though my to-do list is a mile long.
You are welcome here no matter what
Whether you eat veggies at every meal, love bacon, follow a lifestyle eating plan, hate strawberries*, run marathons, or whatever, you are welcome here!! This is not an "it's me or the diets" kind of place.
My goal is for you to feel accepted and heard and validated and supported. My hope is that I can bring a little joy into your life and maybe even make your life a little easier with some of my tips and recipes.
Nothing is changing. I just wanted to make it clear that I am a lazy lady living well, and I think being lazy is cool if that's what works for you. Being lazy doesn't have to be a negative term when you are compassionately caring for your body, and when you are compassionately caring for your body, you can live life to the fullest.
I'll be continuing to do the same things but be even more intentionally about sharing ideas that make your life easier and more satisfying.
Now get ready for more of the same things: me acting a fool in public, me sharing food that isn't hard to make, me laughing too much, me making a mess in the kitchen, me helping you accept your body, me asking random questions on Instagram stories, me sharing mindfulness ideas for your busy life.
Cheers to more time spent on things that bring zest & whimsy to your life! Cheers to eating tasty food and nourishing your body as best as you can!​
A few of my favorite "lazy lady" recipes:
Tell me... how do you make lazy work for you in your life? What lazy tips do you have that help make your life easier? What lazy ideas would you love to see more of around here?